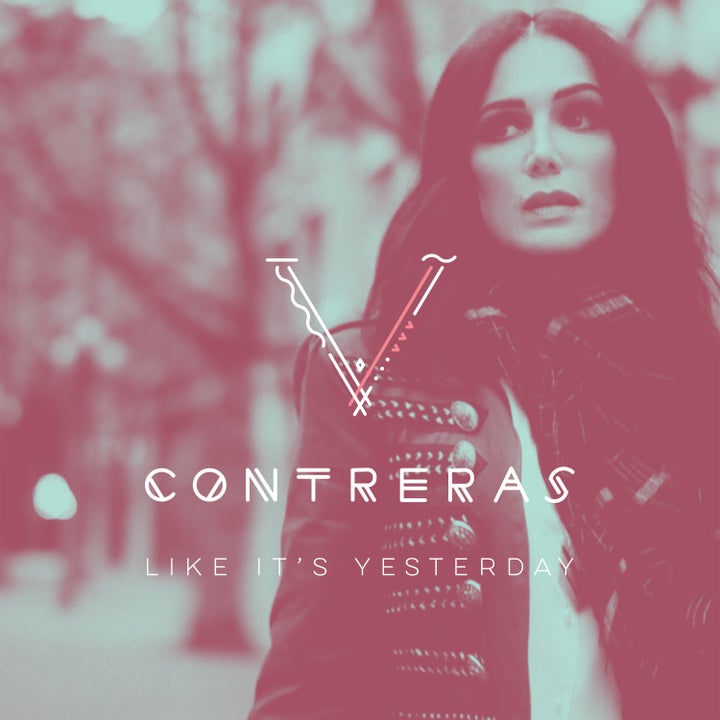 V. Contreras premieres her new music video today, called "Like It's Yesterday." And it's a gem! A classically trained vocalist, Victoria Contreras studied pop, jazz, opera and rock with Lis Lewis and Maestro David Kyle. At the age of twelve, she fronted a 25-piece jazz band. She was a featured vocalist with the Seattle Rock Orchestra, and has performed with Duff McKagan, Mike McCready of Pearl Jam, Collective Soul, Morrissey, Randy Jackson, Ryan Hadlock and Steve Dorff.
Hailing from Seattle, V's sound blends elements of jazz, pop, rock and R&B into a unique alternative soul style full of unforgettable lyricism transported on her Diva's voice.
"Like It's Yesterday" begins with a gentle, tantalizing piano, followed by V's moving voice, exuding velvety wisps of affecting tones. Layered strings provide simmering melancholic hues that surface with luminous passion. The gorgeous melody rides a warm pop sheen ensconced in a soul milieu colored by the proximity of regret and yearning.
V's voice is the highlight, projecting bewitching timbres of susceptibility, fervor and urgency. A Diva's voice, it drips with mythic structure and bravura primitive power that clings to the atmosphere, suffusing a glorious ambiance that never dissipates. It's reminiscent of Whitney Houston and Adele, combining the best qualities of both: fulsome richness, remarkable charisma and coruscating tints of sonority.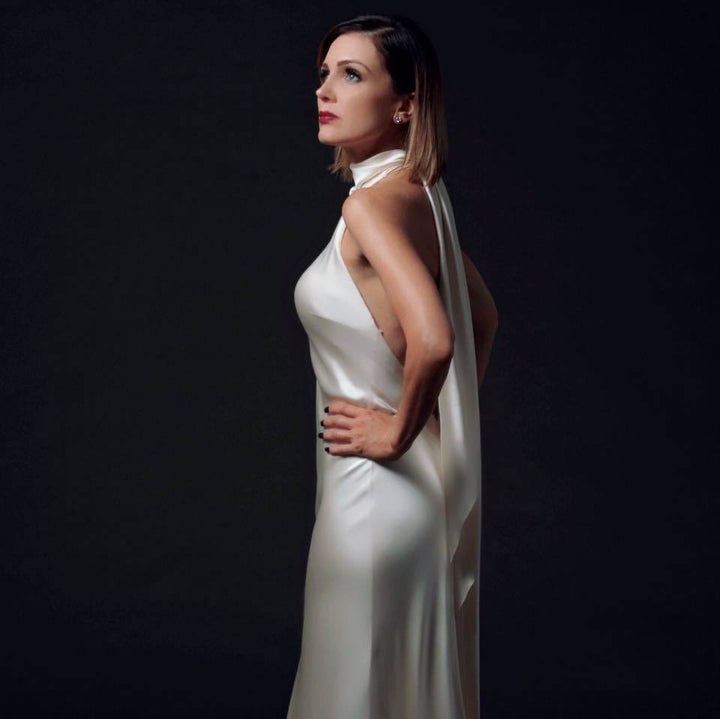 The lyrics of "Like Me It's Yesterday" depict the crystallization of emotional solace found only in the memory of a moment of enchantment, of love now faded. The promise it holds out is heartrending yet precious.
"Love me like it's yesterday / So I can feel love again / Hold me till this goes away / So I don't have to face the pain / And I know we can't stay / But will you love me like it's yesterday / I walk the line everyday / The tight rope calls me / To come back again / Made up my mind / No turning back / You reminded me oh of all I lack / My head's underwater / My heart's keeping time."
The video, directed by Angel Colmenares, is shot in black and white, signifying the dreary flatness which now pervades compared to the former bright colors of love. The video opens with V riding a train alone, then cuts to her walking empty streets singing of the aching void in her heart and life. The most touching moment is when she stands silhouetted against high windows, holding a glass which, because of emotional turmoil, she involuntarily drops.
"Like It's Yesterday" is gorgeous. An exquisite melody, flowing rhythm and V's magnificent voice, with its mysterious magical power of attraction, coalesce into a stunning musical treasure. "Like It's Yesterday" is must-listen-to song.
Popular in the Community