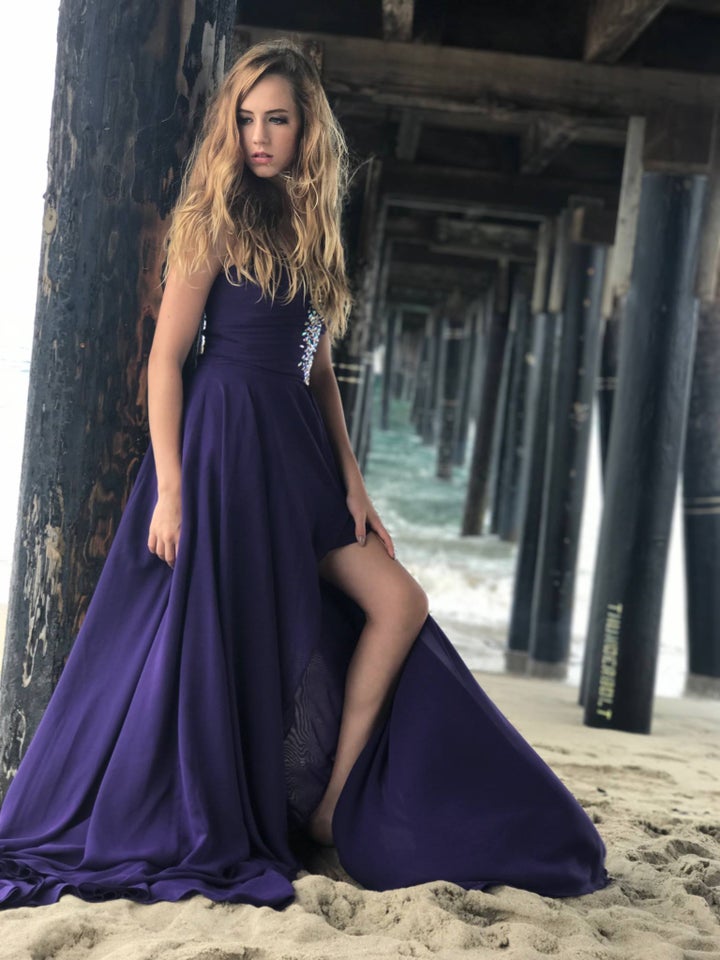 Alexa Friedman premieres her new music video today, called "Meant To Be." Alexa began acting and singing when she was four-years-old. Now, at the age of 14, she is doing it all: acting, singing and dancing, having already appeared on The Middle, School of Rock and Walk The Prank. She released her first single, "Enraptured," three months ago, which has garnered more than 100,000 views and won the Hollywood Music in Media Award for Best Independent Music Video.
Alexa's unique sound blends electronic, R&B and pop flavors into cool, stylish contemporary music characterized by strong beautiful melodies and notable lyricism.
"Meant To Be" opens with scintillating synths merging into a luminously sparkling pop melody full of graceful sonic colors. The rhythm is fluent and measured, thrumming with a centripetal pulse mirrored by the streaming hues of the glistening synths. As the melody ascends and intensifies, the emerging tonal pigments of the synths intersect providing a warm coruscating radiance. Sheens of ethereal background vocal harmonies infuse the tune with a diaphanous glow.
Alexa's voice, elegant and gorgeously tantalizing, discharges glittering electrical energy that's translucent and rich with a wealth of sonorous tints and infinite charisma. It's a voice of crystal clarity full of flashes and arcs of silky-smooth texture, like the finest cashmere.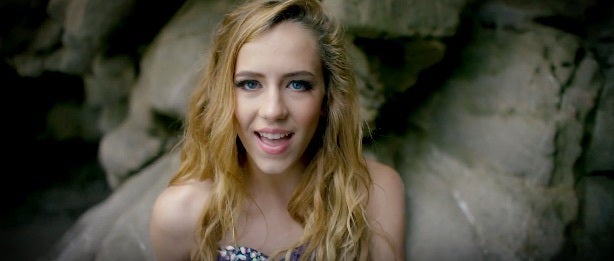 "Meant To Be," written by Estani Frizzell, reveals momentous lyrics prompting listeners to remain faithful to their dreams, to eschew the words of those whose skeptical sophistries would avert them from their objective. As Alexa sings, "Breaking every wall around / Cause now I know / That ooh ooh / You got everything you need to / Make it through all that / We'll climb mountains with the sea / Ooh ooh / Where there's stormy weather / Breakthrough / You will find yourself there / Who you were meant to be."
The video, directed by Spencer D. Evans, depicts the magical, miraculous transformative power of conviction. Alex strolls along an isolated rocky beach, wading through the sea as she sings. She explores rough caves and stands beneath a wooden pier. Later, as she sits on a rocky outcrop, she's lost from sight for a second and, when she reappears she has transformed into a mermaid, looking out on the ocean with delight.
"Meant To Be" is a wonderful, marvelous song. The beautiful pop melody diffuses a magnificently contagious aura, while the flowing rhythm captivates. And Alexa's iridescent voice crystallizes overhead with warm passion and elegance. With "Meant To Be," Alexa Friedman confirms her prodigious talent.
Support HuffPost
The Stakes Have Never Been Higher
Related
Popular in the Community