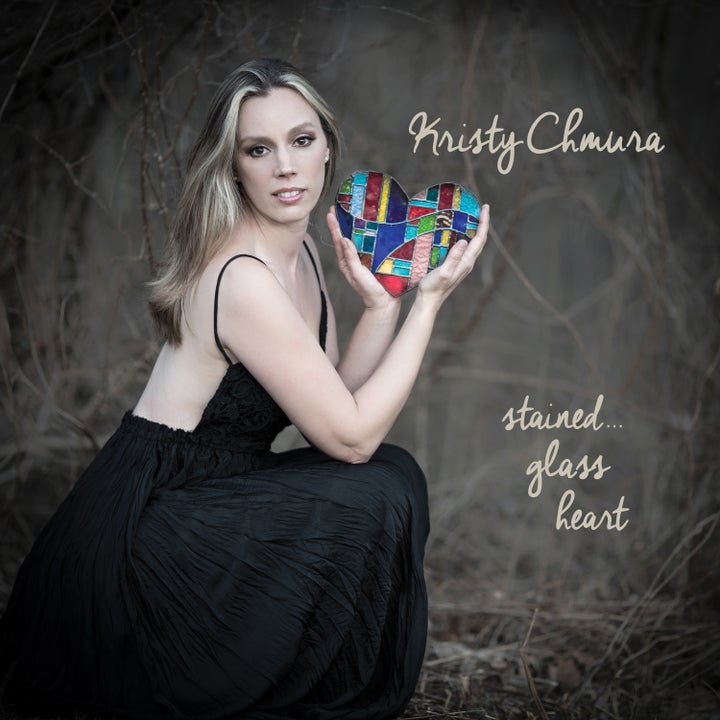 Kristy Chmura premieres a new music video today, called "Nothing's Right." The song is from Kristy's forthcoming album Stained… Glass Heart. Harpist, vocalist and songwriter, Kristy Chmura studied with Merynda Adams and Andre Tarantiles. She played with Double-Breasted, a harp-cello-drums trio and with Harp and Soul, a harp duo.
Although classically trained, Kristy retains the unique ability to blend classical elements with pop and rock influences, producing contemporary pop music full of grace, elegance and dynamism.
"Nothing's Right" starts off with a vibrant harp discharging dense, turbulent colors. Bass and drums provide a measured rhythm flowing with pulsing energy and compact tones. The pop melody signals the low-key hum and thrum of flavors of light rock, giving the tune an embryonic brawniness riding just below the surface. The harmonics ripple and swell with dreamy, potent hues tinged with the dust of apprehensive modalities.
Kristy's voice is vaguely reminiscent of Joni Mitchell, only more luxuriant, projecting a musing vulnerability and, at the same time, burnished passion. There's a timbre or essence to her voice that's mysteriously sempiternal and immanent, like a tone caught between a bottomless abyss and heaven.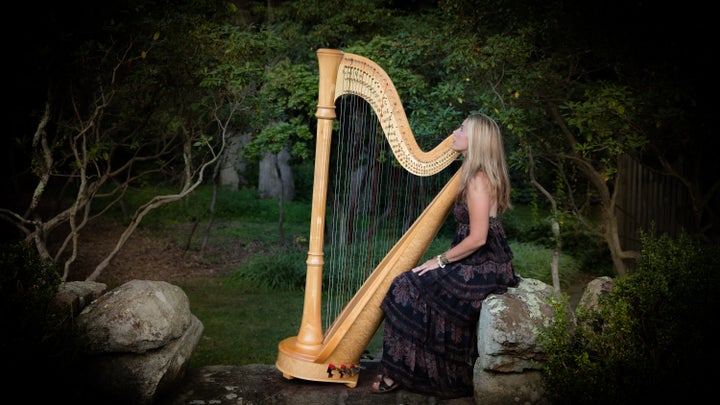 The lyrics to "Nothing's Right" are magically declarative, depicting the unrelenting and secretive pain of physical and emotional abandonment, where brooding absorption makes one feel as if disappointment and loneliness is all there is.
"Nothing's right/ No one's coming to save me / I'm on my own… / Nothing's right / No one's coming to save me / I'm all alone… / I'm on my own… / You want to be everything / for everyone else / And you wish you were everything… / Everything but yourself / I keep asking / Where do I belong? / Who am I supposed to be? / Which story should I be telling? / Is anyone interested in knowing, me? / Nothing's right / No one's coming to save me / I'm on my own… / Nothing's right / No one's coming to save me / I'm all alone… / I'm on my own…"
The video, directed by Rob Fitzgerald, shot at Schiff Nature Preserve in Mendham, New Jersey, evokes the pathos of desolation. The video opens with Kristy sitting alone, playing her harp in the forest. Then the video cuts to an abandoned structure in which Kristy huddles overcome by the isolation of her existence. Later, drifting through the trees, she confronts dream-like inversions of herself, both angelic and demonic. Standing before a mirror, she sees only herself; offered a key to unlock her psychological prison, she hesitates, and then runs.
"Nothing's Right" is superb. The melody, flavored with pop, rock and alternative influences, emits an intoxicating extract that's elegantly irresistible. And Kristy's unforgettable voice rides over the music like the enchanting tones of a Siren. Don't miss this divine amalgamation of harp and contemporary pop.
Popular in the Community