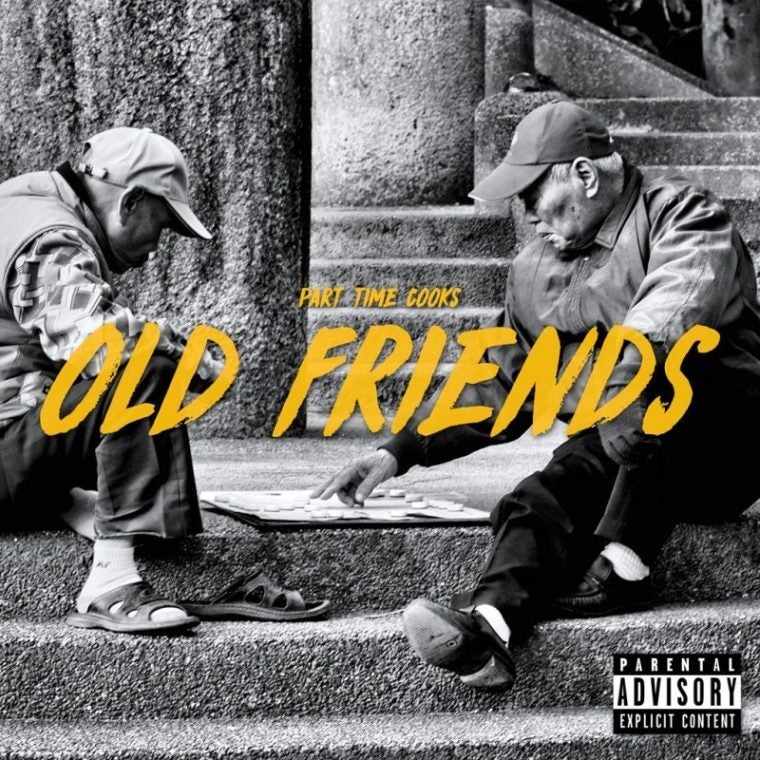 Part Time Cooks release a new music video today, called "Old Friends." Part Time Cooks is an international rap duo based in Seoul, South Korea, made up of Saul Goode, who hails from North Carolina, and Black Moss, aka "Blessing," who hails from Durban, South Africa. The two rappers met in Seoul while teaching English.
"Old Friends" is a musical letter of apology to Part Time Cooks' friends, who may feel as though they've been displaced. Moss says the song is "a sort of apology in advance for the strains the rap game places on personal relationships, something that resonates with any dream chaser." The song was produced by ELEXVEN, an eleven-year-old Korean producer.
Part Time Cooks' sound fuses rap-rooted elements with exotic, mysterious flavors and catchy lyrics phrased eloquently in enticing rhymes. The duo has performed with big names like Well$, G Yamazawa, Wiz Khalifa, Raheem Kemet and J-Live.
"Old Friends" starts off with embryonic exotic voices rife with mounting sacred African sonic colors transitioning seamlessly to a measured thrumming rap melody riding crisp percussion and a deep reverberating bassline. The beat exudes an opaque trap aroma that's thick and graceful at the same time. A quivering synth holds down the middle harmonics, while the subdued exotic voices glow in the background. As the different sonic colors collide, the suffusing energy of the tune assumes an earnest flavor that's contagiously potent.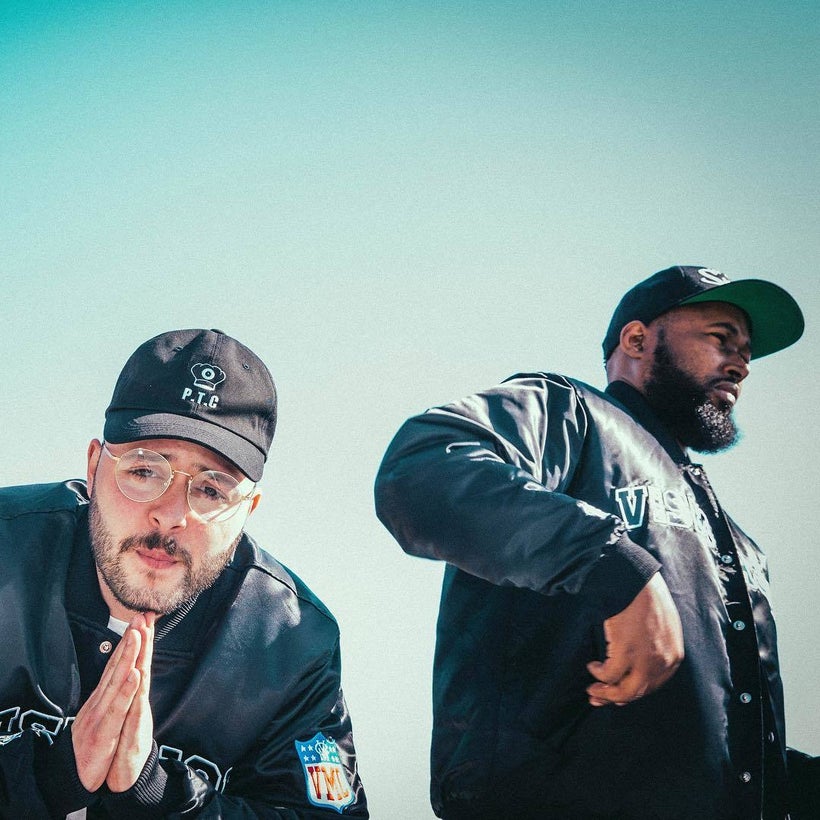 Goode's reedy tenor provides the tune with the suppressed metallic undertone that's lavishly intense and evocative. Moss' voice, richer and mellower, complements Goode's tenor with sinuous molten hues and, when the two distinctly flavored voices harmonize, the effect is mesmerizing.
The lyrics to "Old Friends" form musical messages to Part Time Cooks' friends and loved ones.
"I'm sorry for my old friends / I don't keep in touch / Don't take this s**t the wrong way / I ain't giving up / I'm laid up with this work / Don't think it's just the summer / Ain't trying to see you hurt."
The video, directed by Rhory Daniells, reflects a dark, chilling vibe perfectly suited to Halloween. It's bewitchingly bloodstained and chock-full of delightfully fierce images.
"Old Friends" is an exceptional example of what rap should be, oozing a compelling melody and pulsing rhythm that gets under your skin. Part Time Cooks definitely know how to cook up powerful music. Don't miss "Old Friends."
Calling all HuffPost superfans!
Sign up for membership to become a founding member and help shape HuffPost's next chapter
This post was published on the now-closed HuffPost Contributor platform. Contributors control their own work and posted freely to our site. If you need to flag this entry as abusive,
send us an email
.