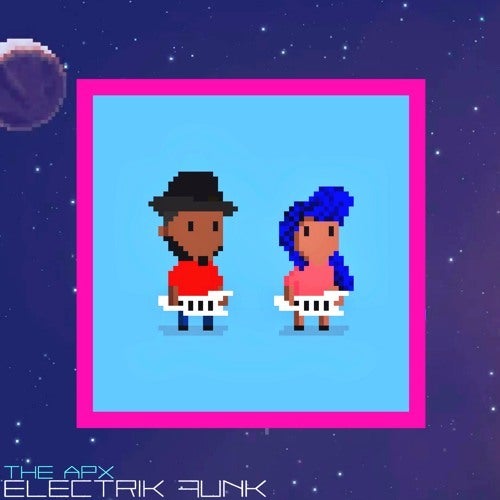 Huff Post is pleased to premiere "Right On Time," the funky new single from The APX. "Right On Time" is from the deluxe edition of Electrik Funk, which drops today. "We wanted to have a song that just felt right as soon as you played it," Dee says.
Based in Atlanta, The APX is the electronic project of Dee and Erika Rhodes, with Dee on vocals, saxophone, vocoder, keyboards and synths; and Ericka on vocals, drum programming, keyboards and synths. The APX has garnered acclaim from heavyweights like Teddy Riley, Dave 1 of Chromeo, Alex Frankel of Holy Ghost, Nick Littlemore of Empire of the Sun, Dam Funk, and Zapp Band. The duo is sponsored by Native Instruments, a music software/hardware maker.
Musically, The APX merges Nu Disco, electro funk and synthwave into a sound Dee and Erika describe as "a galactic funky atmosphere using synths, sax and vocals."
"Right On Time" begins with a slapping bass and an al dente beat establishing a smooth funky groove that's immediately infectious. The melody emanates electro funk and synthwave flavors oozing bright energy and cool, velvety sonic textures. Skanking guitar riffs infuse the tune with sparkling frosty accents bouncing off of flowing synth colors and a sublime ricocheting effect. Dee's sax solo pumps the song full of tight glistering colors that are marvelously delicious.
Erika's voice is reminiscent of Donna Summers, rich and powerful, silky-smooth and creamy, yet laden with a frisson of low key sensuality. It's a hi-watt voice, discharging currents of electrical energy and chromatic whorls with muscularity moderated by graceful filaments of magnetic, magical charisma. It's a wonderful voice, fragrant and powerful at the same time.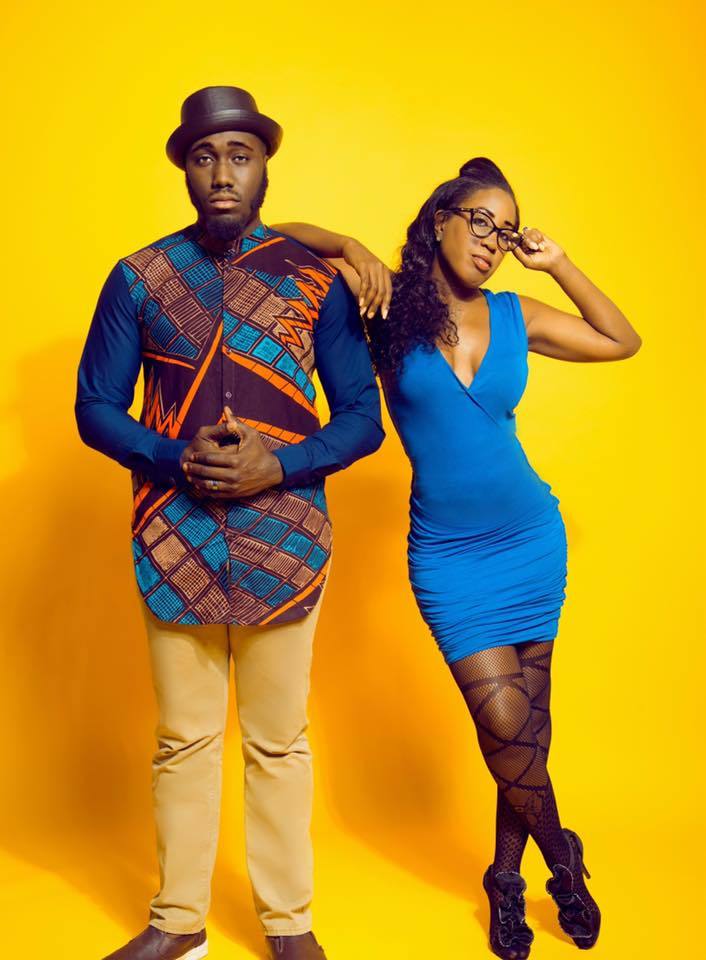 The lyrics express the uninhibited, impulsive spark of vitality paired with the discovery of true love.
"Who do you think you are? / Falling from the sky that way! / I think I found my lucky star / 'Cause since then I ain't been the same / You've got me doing things I'd never do / Now I'm falling and I don't want to catch myself / I'm loving with new attitude / And it's all because of you / Your love, it found me right on time / So glad I'm yours and you are mine / Your love, it found me right on time / So glad I'm yours and you are mine."
The video, shot in black and white, presents a kaleidoscope of geometric images and a Ridley Scott-like juxtaposition of illumination, flickering and alternating in phantasmagoric patterns. The permutations project a surreal dreaming inversion of motion that's mesmerizing. Dee Rhodes orchestrated the graphics and Reggie Miller brought the video to life.
Whoohoo! "Right On Time" is majorly impressive, like 1980s disco dressed up in contemporary funk attire, giving it a modern flamboyant aura. The cool, funky melody is hecka-smooth and contagious, while the oomph of the rhythm refuses to let go. And Erika's grand voice infuses the song with glossy textured zest that's riveting. "Right On Time" is five by five all the way!
Related
Popular in the Community