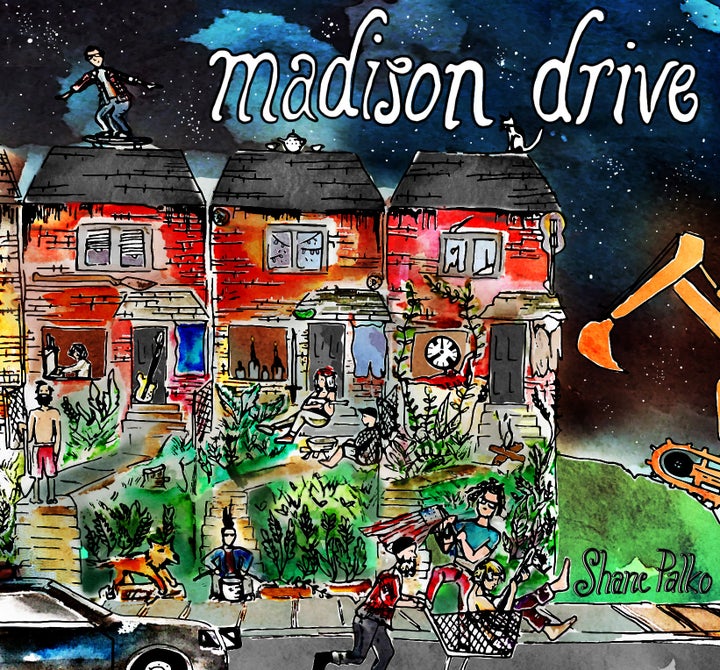 Shane Palko premieres a new music video today, called "Staring Out The Window." And it's delish! The song is from Shane Palko's recently dropped eighth studio album, Madison Drive. Recorded on an 8-track tape machine in the living room of a house on Madison Drive in Newark, Delaware, the song was inspired by Palko's visit to Uganda.
Palko has toured the world with his music, traveling and performing on five continents and over twenty countries, including Thailand, Singapore, Russia, China, Vietnam, South Africa, Swaziland, Tanzania, Uganda and a host of others. His sound amalgamates alternative folk with exotic essences of alt-pop and classical aromas.
An acoustic guitar and delicately gorgeous endingidi open "Staring Out The Window." The endingidi is a single-stringed instrument indigenous to Uganda producing an exquisite tone similar to a violin. The combination of the guitar and the endingidi imbues the tune with an elusive tantalizing texture that's sublime. When the bass and drums kick-in, the rhythm assumes a devout intimacy vaguely reminiscent of Led Zeppelin unplugged because of its gracious flow and luminous suffusing energy. The alt-folk melody radiates divinely elegant hues and evocative flavors.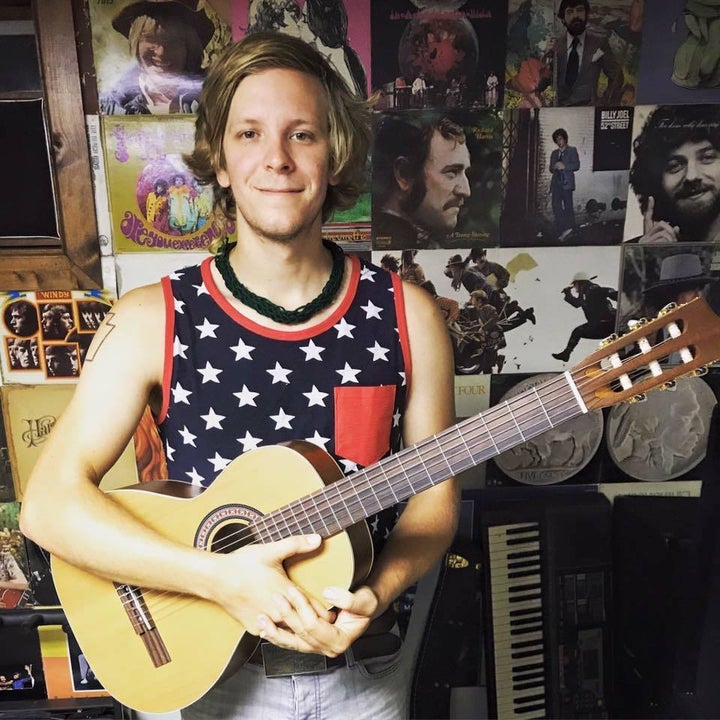 Palko's high tenor exudes a wistful ineffable quality encompassing tender remembrance, eloquent simplicity and optimistic tranquility, like an emotional truce full of subliminal sparks of light. And the harmony of Palko's voice with Rachel's translucent tone is sublime. The tight crystalline tone of the endingidi accentuates the gentle warmth of Palko's balmy voice as it intermingles with Rachel's. The beauty of the tune is overwhelming.
The video, directed and edited by Papa Shabini in Uganda, opens with Shane strumming his guitar as he gazes out the window of a dilapidated building, and then introduces images of Shane in myriad scenes throughout Uganda, strolling through a village, sitting beside the water, watching children jump rope and chickens squabble. As the video closes, night has fallen and Shane plays the drums by lamplight as lights flicker in the darkness outside.
There's an association or atmosphere clinging to the video that's wonderfully charming. You can feel the enchanting ambiance, the immersive transport, enveloping the music and the panoramic backdrop.
"Staring Out The Window" is better than excellent, approaching the rarified realm of the extraordinary. The melody floats with pristine beauty, while the rhythm emanates a silky infectious attraction. And the vocal harmonies, as well as the exquisite tone of the endingidi, infuse the tune with a polished demeanor. You don't want to miss "Staring Out The Window."
Related
Popular in the Community