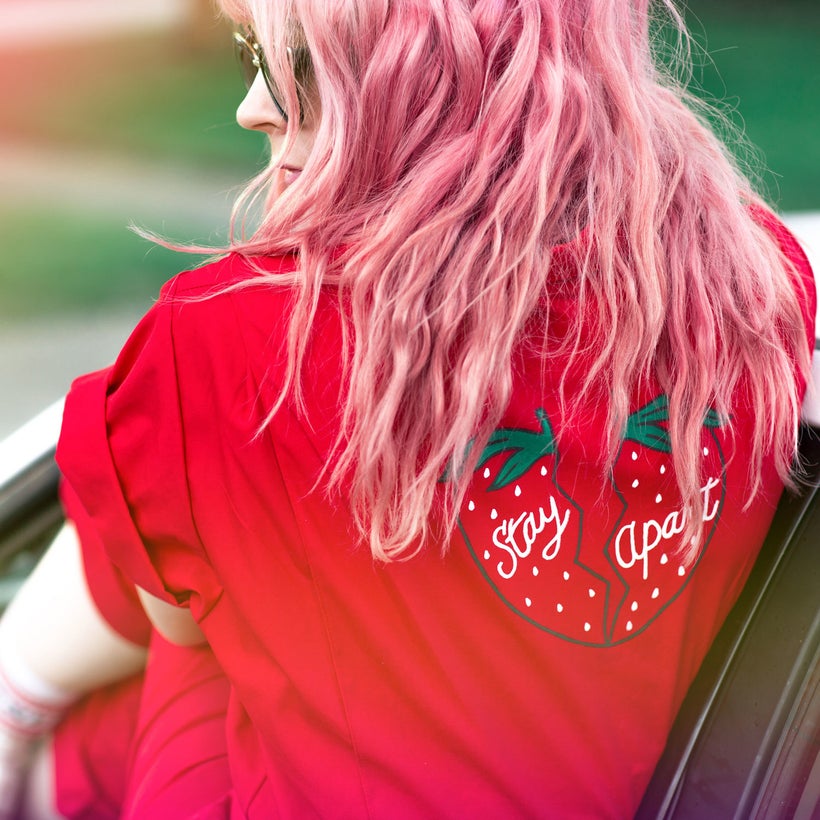 Ladysse releases her new music video November 17. It's called "Stay Apart," and Huff Post has it a few days early. Originally from Sacramento, but now based in Detroit, Ladysse is the musical project of Stephanie Lauren, multi-instrumentalist/songwriter and, by her own admission, lover of "weird stuff."
Recorded in Nashville, produced by Andrew Hansen and Aaron Ruiz, "Stay Apart" mirrors Ladysse's perspective on life – gregarious, optimistic, and maybe a bit weird. Ladysse's sound reveals an array of musical influences, blending hip hop, disco and pop into charismatic carbonated pop. "Stay Apart" is about finding your internal bliss. According to Ladysse, "It's always there. You can always find it. It's just a matter of whether you decide to find it or not."
"Stay Apart" starts off with a compact fuzzy-colored disco guitar leading into pulsating blurry synths and a tight, solid groove. The electro-disco melody discharges potent pop flavors accentuated by glowing synths. Rather than insert a blazing guitar or synth solo, Ladysse utilizes a gentle hip hop interlude in the solo's stead. It's very effective, comprised of sighing vocal harmonies and subdued trickling synths. The rhythm spills out with palpable effervescent energy.
Ladysse's voice exhibits rich textures and a beau coup plummy sonority that's loaded with muscular voltage, as if Avril Lavigne's vocal chords were grafted on Katy Perry's, resulting in oodles of range, bright, clear hues and depth. It's a great voice, capable of effortless tonal ascent/descent and hi-fi projection.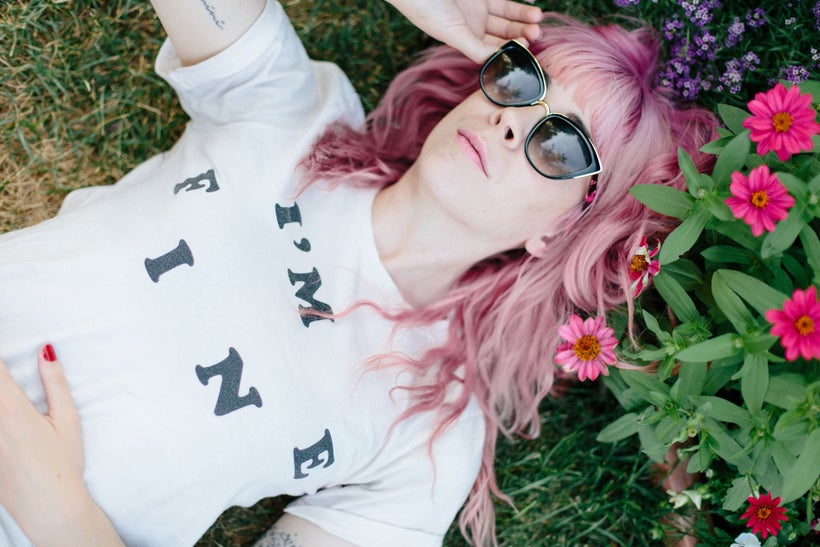 The lyrics of "Stay Apart" relate the coruscating happiness of no longer being buried alive in a relationship that was tenuous and stifling.
"You can hide all you want boy / And never think you are / You treat me like a new toy / Then you turn and break my heart / Looks like we fell out of love / Maybe we tried too hard / You say you want me back / But I wanna' stay apart / Stay apart / You can say anything that you need to say / It won't keep me from feeling / Feeling today."
The video emanates the heady multiplicity of new emotional freedom, opening with Ladysse exiting her house wearing a shirt that says, "I'm fine." Then the video projects a series of images: Ladysse dancing in a workshop, driving her car, remembering the past relationship and celebrating her emancipation.
"Stay Apart" is a great song, conveying the joy of liberation and self-knowledge. The melody is delightfully contagious, while the rhythm is potently seductive. And there's a flamboyant aura to Ladysse's voice that stirs you to cast off your worries and experience the joy hiding inside you.
REAL LIFE. REAL NEWS. REAL VOICES.
Help us tell more of the stories that matter from voices that too often remain unheard.
This post was published on the now-closed HuffPost Contributor platform. Contributors control their own work and posted freely to our site. If you need to flag this entry as abusive,
send us an email
.