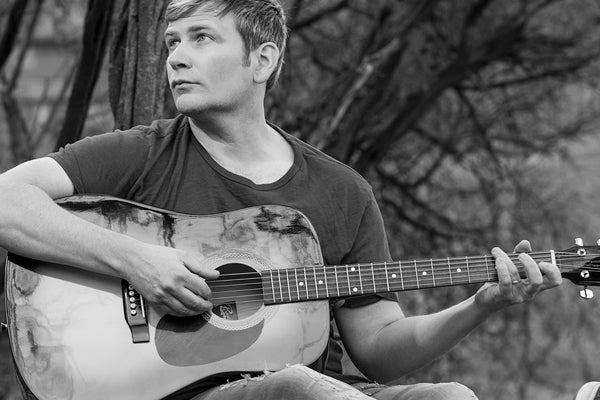 Singer-songwriter Brian Mackey releases his latest music video today, called "Underwater," the follow-up to his two previous hit singles "Are You Listening" and "Learn To Be," both of which broke into the Top Ten on the A/C Radio Charts. On tour in Europe with Ron Pope for the months of October and November, Mackey is also working on his next EP, slated to drop in 2018, in Los Angeles with producer Jon Levine.
Originally from "a tin roof town on the Florida/Georgia border," Mackey's music amalgamates diverse stylistic signatures, blending pop, indie rock, Americana and electronic elements into an innovative, appealing sound that enchants listeners' hearts and souls.
"Underwater" begins with a delicate mesmerizing piano and a radiant surfacing synth, followed by Mackey's inimitably distinctive voice. As the ethereal synths emerge, the melody assumes a shimmering essence eloquent with pop and Americana flavors. The melody flows with filaments of resonant color unfolding like the iridescent wings of angels. Luminous background vocals exude a pale mist of sonic light floating above the lower tones of the piano, adding grace and elegance.
Mackey's voice emanates an affluent richness reminiscent of Elton John and Jim Croce, but with more projection and emotional tumescence, giving it an ineffable quality, a lustrous texture simultaneously intimate and compelling.
The lyrics of "Underwater" relate a heartrending tale of the tyranny of love lost on a man's life as he struggles to survive without the gleam of love in his life.
"You don't know how you rescue me / And you don't know what you do for me / You don't know what I broke to be free / Oh you rescue me / And if I wait any longer / I'd close my eyes / I'd be underwater / If I wait any longer / I'd be underwater / And no one will know how to rescue me / No one will know if I'm breathing / I was caught up in your life / Trying to survive / Now I'm underwater."
The video, directed by Sandy Stenzel, depicts the dull, colorless existence of a man unable to achieve an emotional truce. The video opens with a figure drifting underwater, then cuts to scenes of a couple deeply in love. Then things fall apart, leaving the man isolated, feeling as if he can't breathe. Attempting to just survive from day to day, he becomes reclusive, living a stark, ascetic existence in the desert. Still, he remains breathless, underwater, waiting for rescue that remains fugitive.
The video portrays, in awesomely immediate visual images, the plundering of emotion. And in combination with the music and the touching lyrics, the impact goes beyond visceral, ripping your soul from your body.
Brian Mackey certainly and most definitely has it going on! "Underwater" is absolutely gorgeous. The flowing melody, along with the instrumental harmonies and Mackey's evocative voice create a miraculous concatenation. Whatever you do, don't miss "Underwater." It will blow you away.
REAL LIFE. REAL NEWS. REAL VOICES.
Help us tell more of the stories that matter from voices that too often remain unheard.
This post was published on the now-closed HuffPost Contributor platform. Contributors control their own work and posted freely to our site. If you need to flag this entry as abusive,
send us an email
.