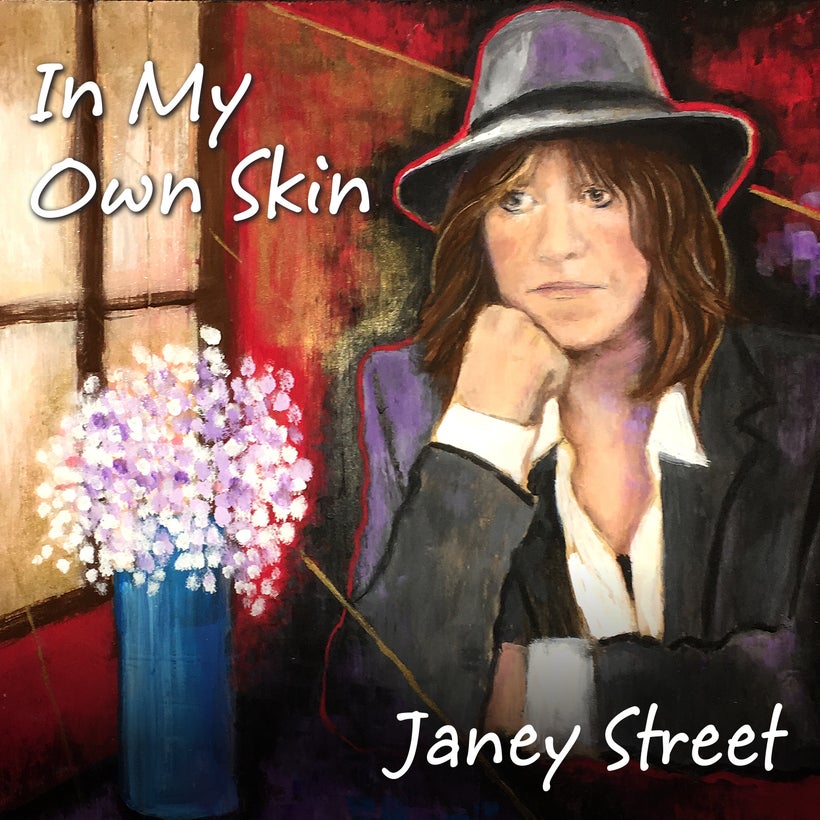 Janey Street premieres her new music video today, entitled "Undone." The song is from the recently released album, In My Own Skin. Originally from New York City, Janey Street recorded albums with Warner Brothers/Reprise Records, Capitol Records and Arista Records, working with the legendary Clive Davis. She hit the Billboard Top 20 with "Under The Clock," and toured with The Bee Gees, John Hammond Jr. and Richie Havens, as well as having her songs featured in Food Fight, Hollywood's animated film.
After leaving California, Street settled in Nashville, Tennessee to pursue her individual musical goals. Street got a phone call from Kirk Pasich at Blue Elan Records. After accepting Blue Elan's invitation to join their roster of artists, Street went to work writing new songs resulting in last year's My Side Of Paradise, followed by In My Own Skin, a delicious collection of R&B-flavored pop songs with soul.
"Undone" begins with a mellow acoustic guitar flowing into a buoyant groove. Filaments of SoCal soft rock, pop and R&B run through the coruscating melody, providing a laid-back vibrant energy. The rhythmic movement of the tune is plucky and valiant without being overwhelming, giving the music nuances of uncomplicated familiarity. A mounting organ infuses the song with vivacious colors rising with shimmering potency.
Street's creamy-smooth voice emanates aromas of the heady days of yore, when songstresses like Joni Mitchell, Carly Simon and Linda Ronstadt ruled the airwaves. It's a voice of piquant beauty, simple yet emotionally evocative, bestowing beguiling, captivating tones full of graceful hues.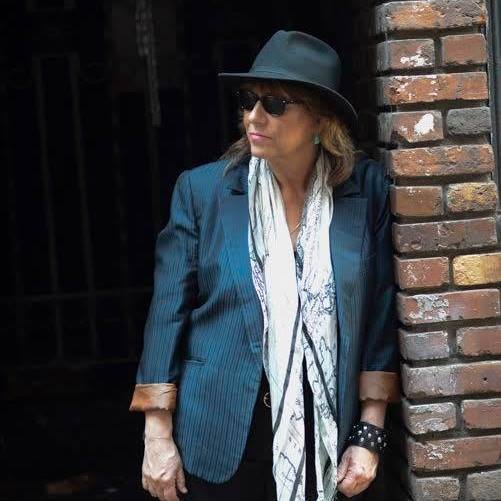 The lyrics to "Undone" depict a world impoverished by constant change and a thick fog of complexity, a dense uncertainty leaving individuals floundering for a focal point.
"Is it me / Or the world that seems to be unraveling / Is it time that naturally is traveling / Is it in my head / Or outside / That's falling apart at the seams / Is it real / Or is it just in all my crazy dreams / I come undone / Seems like everything's so complicated / Is this the way it is or something I created / Nowhere to run / I come undone."
The video presents vivid images of Manhattan: towering skyscrapers, the subway, a vast array of glitzy stores and the sheer mass of life. Nostalgic scenes lace through the video symbolic of Street's past and present, providing a stark contrast between two different periods of her life. Combined with Street's voice of didactic reflection, the video poses a powerful question.
"Undone" is enchanting! The charming melody radiates persuasive energy, while the rhythm discloses and intimate pulse of vitality. And Street's velvety voice is refined, effortlessly burnished and appealing. Listening to "Undone," with its gratifying melody and affluent sonority, makes me want more of the same wonderful music.
REAL LIFE. REAL NEWS. REAL VOICES.
Help us tell more of the stories that matter from voices that too often remain unheard.
This post was published on the now-closed HuffPost Contributor platform. Contributors control their own work and posted freely to our site. If you need to flag this entry as abusive,
send us an email
.