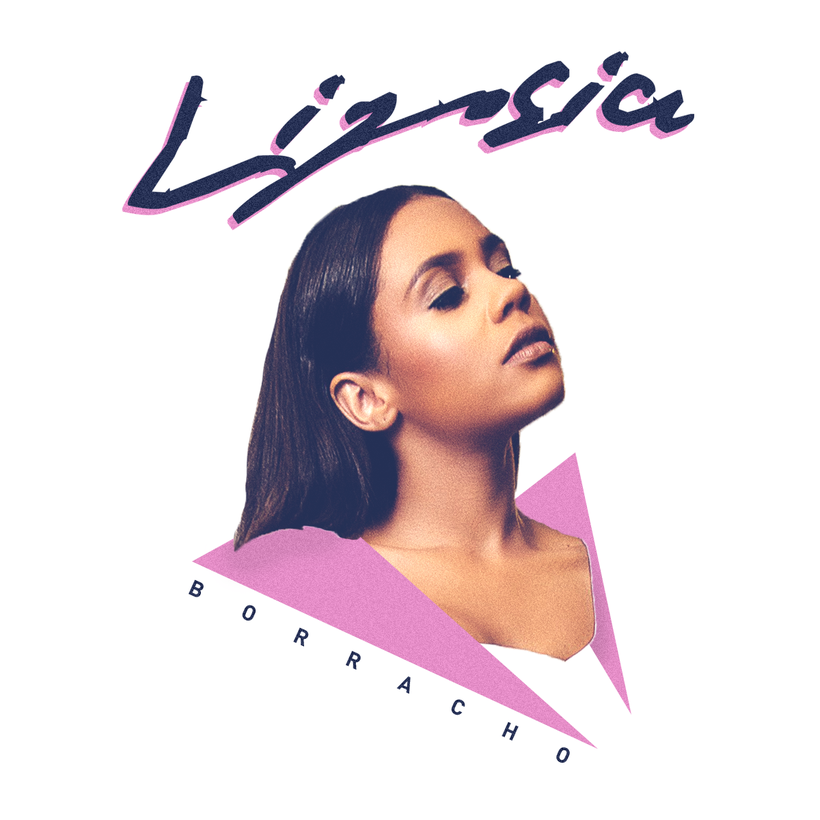 Lipsia premieres the music video for her new single, "Borracho," right here, right now. Over the past year, the noise surrounding Lipsia has gone from buzz to a thunderous roar. She shared the stage with megastar Alicia Keys at the 2016 African Entertainment Awards USA, as well as being one of the nominees for "Best New African Talent." And she released her EP, Tic Tac, collecting critical acclaim.
Lipsia's music blends Latin, pop and flavors from Angolan kuduro and kizomba, resulting in a vibrantly stylish sound chock-full of hi-watt energy and infectious rhythms.
Her unique sound is balanced and amplified by her scrumptious voice, kind of like Beyonce, kind of like Rihanna, kind of like Sade, but more tantalizing and textured. There's an unprocessed sensuality running through Lipsia's voice, like a ramped up electrical current zapping along an uninsulated power cable. The voluptuous aura sparks and crackles with palpable energy. It's a marvelous voice, dangerously sexy, yet seductively alluring, like the mythological Sirens.
"Borracho" (drunk) opens with phasing synths pulsing with vivid colors. The Latin pop melody throbs with sensuous, magnetic harmonics. The rhythm emanates a raw, impulsive momentum that's irresistible. Lipsia's smoldering voice infuses the tune with pervasive exotic tones, as sultry background vocal harmonies radiate simmering aromas.
The juxtaposition of the phasing synths with the thumping beat creates an infectious confection of urgent dynamism swelling and aching with delicious eroticism. Cef's creamy smooth voice injects a powerfully susceptible low key flavor into the tune, heightening the delectation.
Lipsia sings "Borracho" in Portuguese, a gorgeously expressive language that glows with lush élan under her vocal influence.
"So many lies / You blow and you bite / You ain't fool me no more / So many lies / You blow and you bite / I don't want you anymore / At times you're here / At times you leave / You ain't gonna sleep in my bed nah nah nah! / At times you're here / At times you leave / Just leave me alone / At times you're here / I felt like I'm drunk on you Eh! Uhm, uhm,uhm / I felt like I'm drunk on you ,, Eh! Uhm, uhm,uhm."
The video, directed by Onemovie, contrives esthetic moods in artful sequence. The video opens with Lipsia arriving in a helicopter, and then cuts to scenes of Lipsia in the city, at the hair salon and near the ocean. Lipsia oozes charisma and presence, giving a sumptuously elegant performance.
"Barrocho" is hot stuff! The music and the video are intoxicating, thus validating the title. The melody, with its erotic Latin feel is mesmeric, while the pulsing throb of the rhythm grabs you at the visceral level. And Lipsia's vocals are simply ooh la la, rich, lustrous and sensuous. With "Barrocho," Lipsia announces her status as a star.
REAL LIFE. REAL NEWS. REAL VOICES.
Help us tell more of the stories that matter from voices that too often remain unheard.
This post was published on the now-closed HuffPost Contributor platform. Contributors control their own work and posted freely to our site. If you need to flag this entry as abusive,
send us an email
.