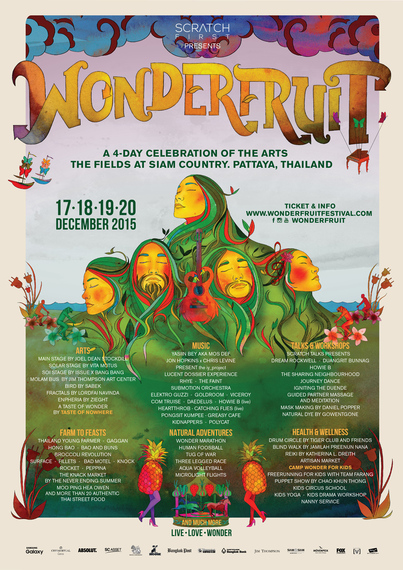 The second annual Wonderfruit Festival just southeast of Bangkok in Pattaya Chonburi, Thailand, released exclusive photos from this idyllic event which occurred at the end of 2015. Located on the Fields at Siam Country Club in Pattaya, these grounds were transformed during the weekend of December 17-20, 2015 into a cross-cultural, sustainability-driven gathering.
A stellar lineup attracted attendees alongside interactive installations, visionary art, health and wellness offerings, inspirational talks and workshops, and of course, the natural beauty of Thailand. Every structure was built using locally-sourced and sustainable materials such as bamboo and recycled trash. A rare event in this region, the intent was to share the bliss of the transformational music festival with new areas our world.
The lineup included artists such as Jon Hopkins x Chris Levine, Submotion Orchestra, Rhye, Lucent Dossier Experience, Goldroom, Com Truise, Daedelus, as well as Thai favorites, Greasy Cafe and "Pu" Pongsit Kampee. One of Wonderfruit's most admirable aspects was offering a closer look at creative agriculture using a fully-functioning farm. The festival teamed up with the local organization, Thailand Young Farmers, working together to offer organic produce which was served by many of the vendors in the bamboo Theatre of Feasts.
The famous full moon parties of Thailand have become riddled with hedonism and carelessness, leaving the sacred beaches where these events take place as trash-filled wastelands. It is an unfortunate turn for these parties that began as a celebration of Diana's voluptuous, glowing orb. Wonderfruit is offering a new type of festival for Southeast Asia, a festival that boasts respect, transformation, education, introspection and enlightenment through music, art, healing, and teaching. Hopefully events like Wonderfruit will inspire others to party with mindfulness.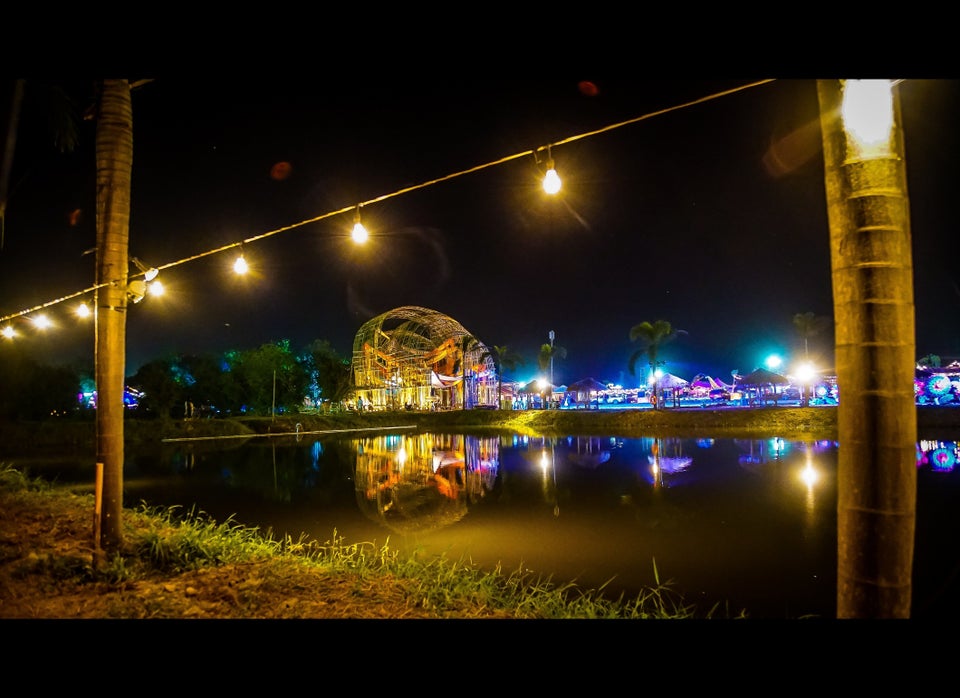 Wonderfruit Festival 2015: Pattaya, Thailand
Related
Popular in the Community