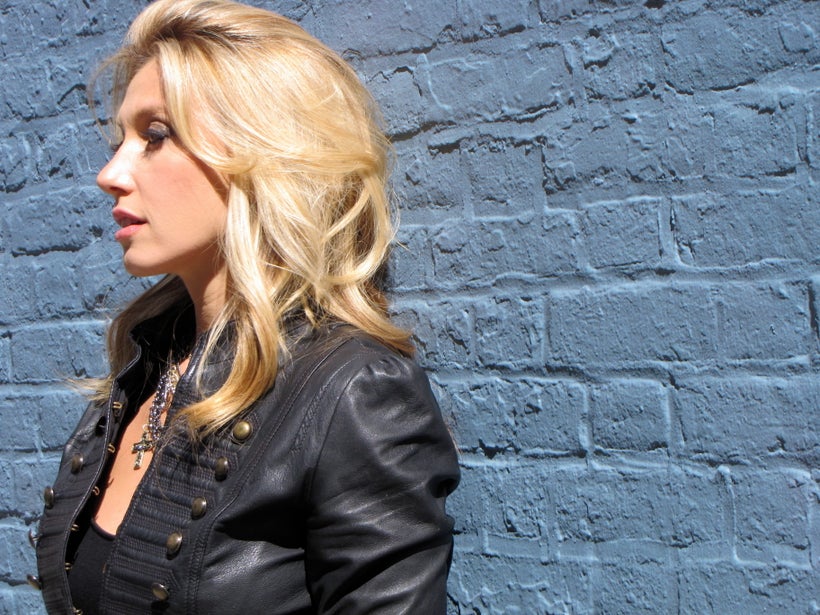 I am so excited to share the exclusive premiere of pop artist Brooke Josephson's great new song "Mr. Fix It." It's an upbeat track with a fun, colorful lyric video that highlights the tongue-in-cheek lyrics and pokes fun at the "Mr. Fix It" everyone has in their lives - the one trying to solve your problems without really listening!
Brooke Josephson is a pop singer/songwriter based in Los Angeles, CA. Born and raised in small-town Warsaw, Indiana, she chased her dream of being a singer/actress to New York, where she started in theater and later worked on projects such as All My Children, the FOX series Bones, and Disney's Enchanted. After settling down with her husband, TV/film producer Barry Josephson, and earning her Masters certificate in songwriting from Berklee School of Music, Brooke self-released her debut EP Live and Let Live in 2013.
Since then, she's been holding down the fort as a full-time mom while producing tracks for her sophomore EP, Sexy N' Domesticated. I have the exclusive first look at the lyric video for her new song "Mr. Fix It," which you can watch below.
The lyric video, made with the help of Josephson's young daughter, depicts a Barbie world revolving around the "Mr. Fix It" husband. On the origin and inspiration behind her song "Mr. Fix It," Josephson explained, "My older brother was over at our house for dinner one night, and I was expressing an issue I was struggling with. All of a sudden, he morphed into an avalanche of advice on how to "fix it." I eventually excused myself to the restroom muttering 'Thanks, Mr. Fix It.' When my husband started chiming in on my brother's advice, I realized that men can't help themselves. That's just how they're wired. Even our two-year-old son is constantly saying, 'Mommy, I fixing this.'"
Josephson collaborated with former Geffen Records A&R exec and veteran record producer Tony Berg to produce her forthcoming EP. He enlisted an elite team of musicians who have worked with the likes of Elton John, David Bowie, Shakira, Gwen Stefani, and more: drummer Matt Chamberlain, keyboardist Patrick Warren, guitarist Joel Shearer, Alan Hampton on bass, and Grammy-winning mixing engineer Shawn Everett. Josephson hopes her "sonic snapshot" of finding the humor in the "leggings to heels" lifestyle can empower women balancing their personal lives while working full-time.
Sexy N' Domesticated is, in her own words, "for the modern day woman mastering the art of shapeshifting between wife, mom, and work." The new EP is set to be released in the spring of 2018.
Calling all HuffPost superfans!
Sign up for membership to become a founding member and help shape HuffPost's next chapter
This post was published on the now-closed HuffPost Contributor platform. Contributors control their own work and posted freely to our site. If you need to flag this entry as abusive,
send us an email
.