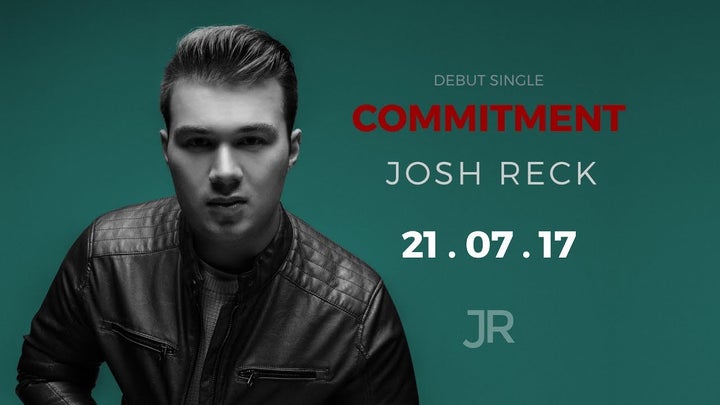 Josh Reck debuts his first music video and single today. It's called "Commitment." And Huff Post has it first. "Commitment" is the first single off Reck's forthcoming Storyteller EP, slated to drop in September. Reck, who hails from the Land Down Under, "Where women glow and men thunder," says the single came together almost magically.
"I made a basic demo myself, at home after writing the lyrics and arrangement. Once Simon and I began adding all the various elements and harmonies with what I had, the song started coming together. We got 'Commitment' laid down in just two days!"
Produced by Grammy-nominated Simon Cohen, who has worked with stars like Justin Bieber, Troye Sivan, Will.I.Am and Guy Sebastian, "Commitment" was recorded at Sydney's renowned Studios 301, and mastered by Leon Zervos.
Stylistically, "Commitment" radiates a strong pop sound, with electronic and hip hop influences that infuse the song with dynamic energy. The pop elements are evident in the song's cogent rhythm, style and simple yet effective structure.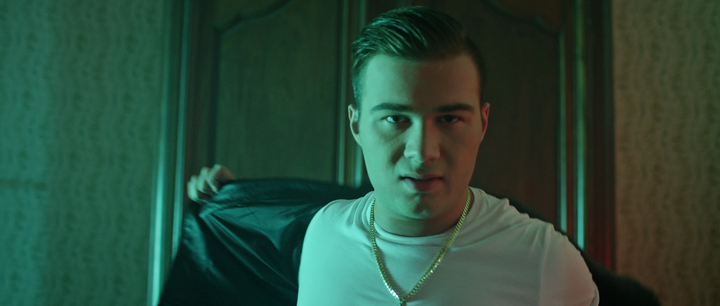 "Commitment" starts off with a strong, slightly funky groove and electronic vocal effects. The groove is solid and potent. The lack of a thumping bassline provides the tune with an industrial dance feel, while the melody rides on the keyboards and the groove. The melody is resonant and unrestrained; instrumental accents and harmonics emanate from the synth and percussive components that enter precisely at just the right junctures. In fact, the percussive effects pronounce a palpable zest and evocative emotive force. About two-thirds of the way through the song, the groove pauses and, backed only by the keyboards, Reck croons "Doing all I can to be a better man." I love this short lull. It's musically austere, but Reck's passion oozes through, providing a devout and passionate punch.
Lyrically, the song is uncomplicated, straightforward and is full of tasteful hooks. "I'm not asking for commitment tonight," and "Doing all I can to be a better man." Reck's voice is defined by excellent phrasing and intense emotive nuances. It's a dulcet tenor with a hint of a sultry sigh buried deep within, a sigh that expresses pent up desire, longing and a tantalizing wisp of erotic sensuality.
The music video is cool and stylish. It opens with a beautiful young woman preparing to bathe, then cuts to Reck seated at a piano, singing. A close-up of his hands on the ivories is very effective. Later, as Reck croons that he's not asking for commitment tonight, the couple are in the swimming pool of a plush mansion situated in an idyllic setting. As the video progresses, the couple's rapport decreases because of perceived lack of commitment. In the end, though, their love prevails and commitment is assured.
Shot under red, blue, yellow and natural lighting, the video presents flamboyance under careful control, without burying itself in gaudiness. It's extremely well executed. I love the part where Reck gets his skank on and lays down some smooth dance moves, as lasers crisscross in the background.
Josh Reck has it going on! "Commitment" emanates a potent groove and a highly contagious melody. And Reck's vocals are the icing on the cake – strong and crisp, with just the right amount of husky eroticism. "Commitment" should zoom to the top of the pop charts. I can't wait for the EP to drop.
Find out more about Josh Reck here.
Download "Commitment" here.
Popular in the Community