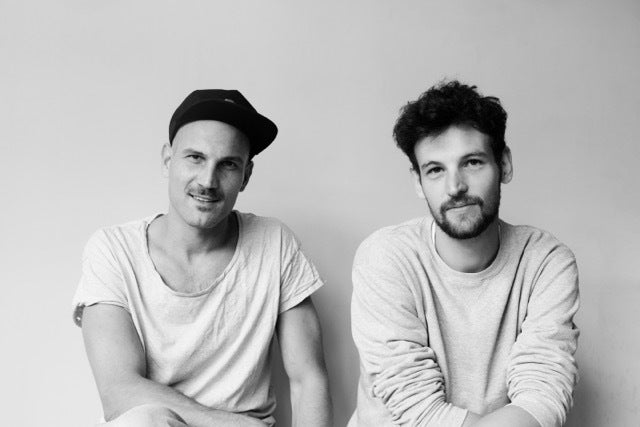 In 2011 Austrian duo Klangkarussell uploaded a track to their soundcloud profile. A year later, "Sonnentanz" was in the top 10 in six countries, and helped to usher in a wave of melodic and commercial deep house. Fast forward six years and they are still crafting music rooted in underground aesthetic. This summer has already seen the release of the gorgeously haunting "Circuits," and the duo released the follow up "Good to Go" just last week. Check the exclusive video premiere for the single, as well as chat with the pair below.
How did "Good to Go" come about?
Adrian: Basically the track came along during a writing session in London. We did a lot of songs that week, and this one came quite quickly.
Tobi: Tom came along with the vocal, but it was abut two years ago. We did the production later on.
Is that how you usually work?
A: We mix it up, sometimes we start with vocals, sometimes we have the instrumental first. Sometimes we have too many tracks.
What is your workflow like ?
A: We live in different cities, so mostly we start songs on our own and then send them back and forth. We meet in the studio and make decisions on what to keep and what to throw out.
Is it important for you to maintain an underground aesthetic in your music?
A: For us it's important. Playing pop music in sets, everything goes so fast. Coming from an underground perspective, the perception of time is different when everyone is dancing.
T: When we play live, we play our tracks. When we play dj sets we play other people's tracks that we like.
What tracks are you loving at the moment?
What's the last book you read?
A: Homo Deus: A Brief History of Tomorrow by Yuval Noah Harari
Can we expect an album soon?
T: The record is nearly finished. We have people working on the remixes, but there should be music consistently. We took a long time off, it's very important that we like the music.
And what is the inspiration for this project?
A: It's a combination of everything that we've lived through and heard.
How did you get into dance music?
A: I started to produce music before I started to listen to dance music. I started by producing hip hop beats for some friends. Around 14 or 15 I went to my first drum and bass party. As I got older I wanted the sound to be more relaxed and that pushed me into house and techno. Ultimately it was the energy.
T: I started late. I played the trombone when I was younger. When I got to 18/19 I started to produce. We met at school and Adrian also played the drums and a little bit piano.
Any recent parties that were special?
A: A stand out was our trip to Colombia.
T: Airwaves in Iceland was very nice.
A: We once played in Orange County in a small cellar club for about 35 people. Everywhere has a special energy.
Calling all HuffPost superfans!
Sign up for membership to become a founding member and help shape HuffPost's next chapter
This post was published on the now-closed HuffPost Contributor platform. Contributors control their own work and posted freely to our site. If you need to flag this entry as abusive,
send us an email
.