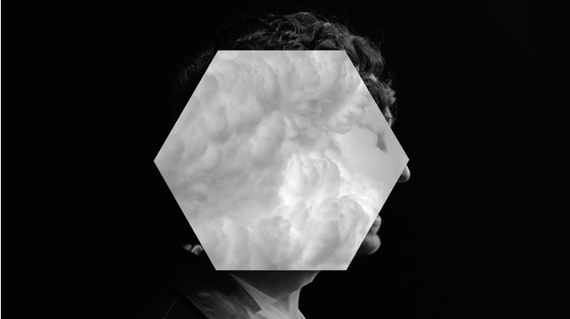 The Los Angeles music scene is bubbling with fresh artists whose brains are overflowing with new sounds for thirsty ears. Hailing from Silverlake, indie rock/pop group Paper Pilots, lead by Justin Bocchieri, first received national attention in 2012 with their cover of The Zombies' "She's Not There" which was featured on the HBO series, True Blood. A rich synthesis of contemporary alternative rock and Britpop, Paper Pilots are garnering a fan base who are enamored with their velvety sounds.
Paper Pilots have become a local sensation performing at Echo Park Rising 2015, Chinatown Summer Nights, Blind Date LA, Hunnypot Radio, KROQ's "Locals Only" at The Slide Bar, as well as notable venues such as The Satellite, The Bootleg Theater and The Troubadour. Their sound is reminiscent of a bygone era, haunting and emotive like something you may listen to on a Walkman while biking down a jacaranda-lined street.
Paper Pilot's new track "The Weather" is paired with a monochromatic music video that is slickly decorated with geometric shapes and bisecting vectors. The hypnotic vocals and billowing instrumentals move through the air in rolling waves, gliding the listener's mind along with ease. "The Weather" is the next step of Paper Pilot's evolution, a boulder at the end of several stepping stones representing how far they have come and how much has been learned.
Produced by Grammy-nominated engineer and producer, Luke Tozour (Katy Perry, Adam Lambert, Jamie Cullum) and mixed by Grammy-winning engineer, Paul Hicks (Coldplay, Elliott Smith, Paul McCartney), "The Weather" has been meticulously crafted and perfected for maximum sonic bliss. The track explores a more melancholy side of the band than their signature "California Britpop" sound, but it is a welcomed departure from the usual.
Paper Pilots will undoubtedly find success with their steadily growing fan-base and highly evocative new single, "The Weather." Paired with a stunningly simple music video, the band will soon experience a meteoric rise in the music world.
Popular in the Community