I've long extolled the virtues of DC Comics and their Vertigo line of original graphic novels, and they've always been challenging the medium to do bigger and better things. I was asked if I would review and present a preview to Huffington Post readers of their latest important graphic novel that would be of interest to an intelligent and politically savvy audience. It's called Cuba: My Revolution and was written by Cuban expatriate and artist Inverna Lockpez and drawn by Dean Haspiel.
It tells a very different sort of story about Cuba during the revolution and it drips with seemingly first hand accounts.
This book beautifully tells the tale of a Cuba I'd never really read about. The Cuba I think of when it comes to art and literature is the Hemingway's Cuba. To a lesser extent, even Graham Greene's Cuba. I've not read much fiction during the turmoil that seemed to hit so hard into reality and it was a bit of a wake-up call. I've always been very sympathetic to Fidel and Cuba, but this has me thinking a little bit differently and that's what great art is all about.
It's very beautifully written and rendered and there are scenes of alternating beauty and brutality that make it feel almost like you're there. There was a bit of choppiness in some of the sequential storytelling, but it was laid out in such a classic 50s/60s art sort of fashion, it's impossible to argue with.
The coloring is stark, practically black, white, and red, but manages to intone all the shades of grey of the conflict.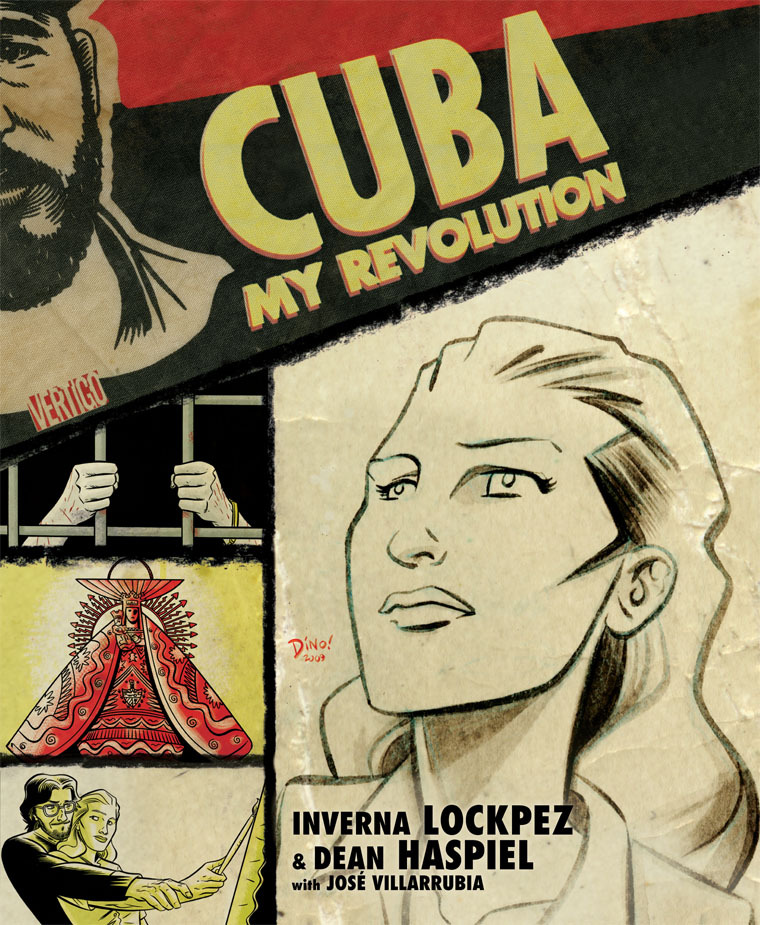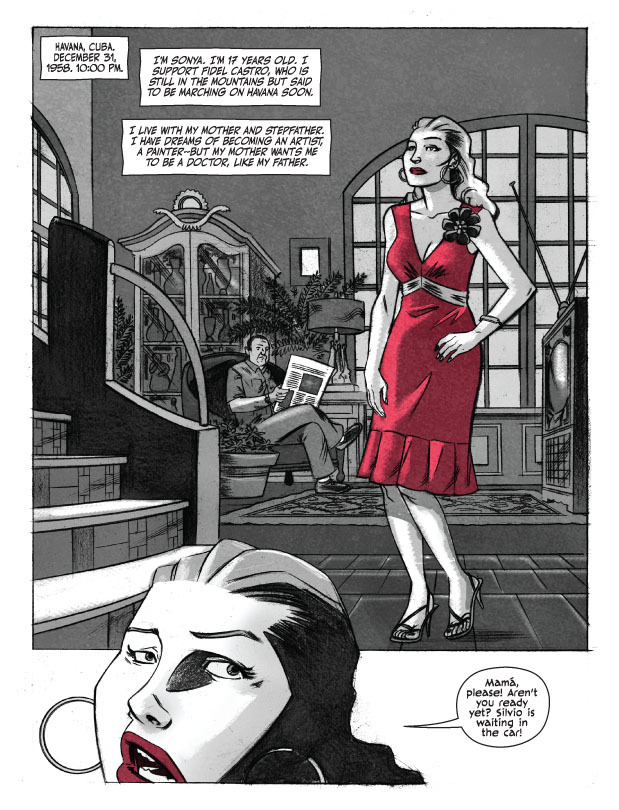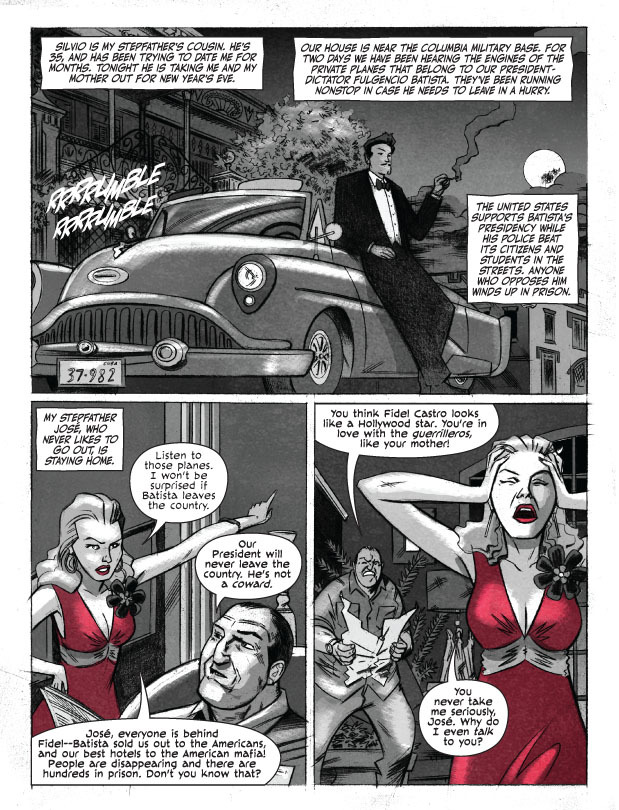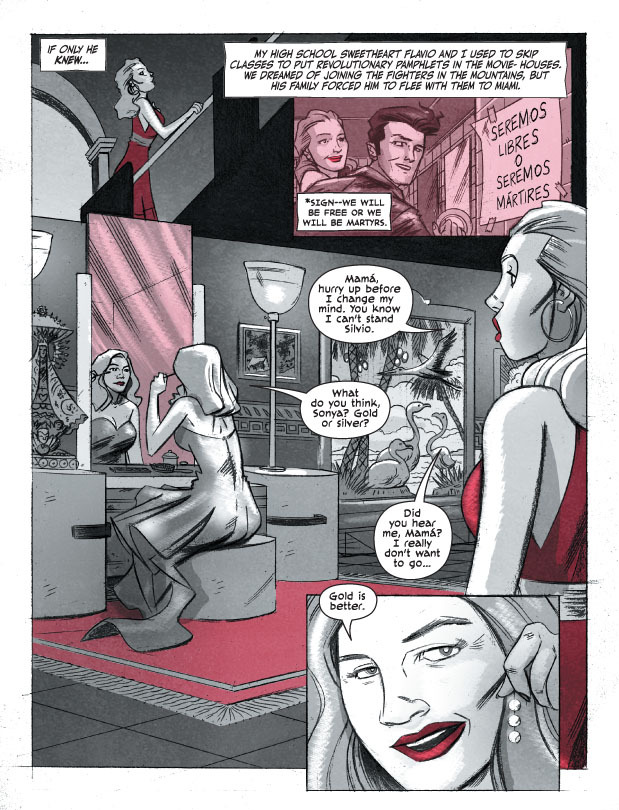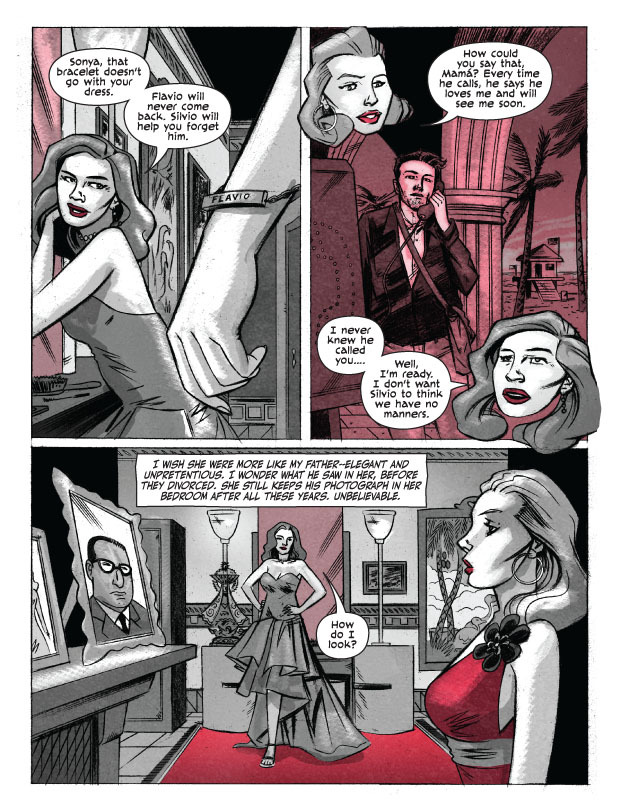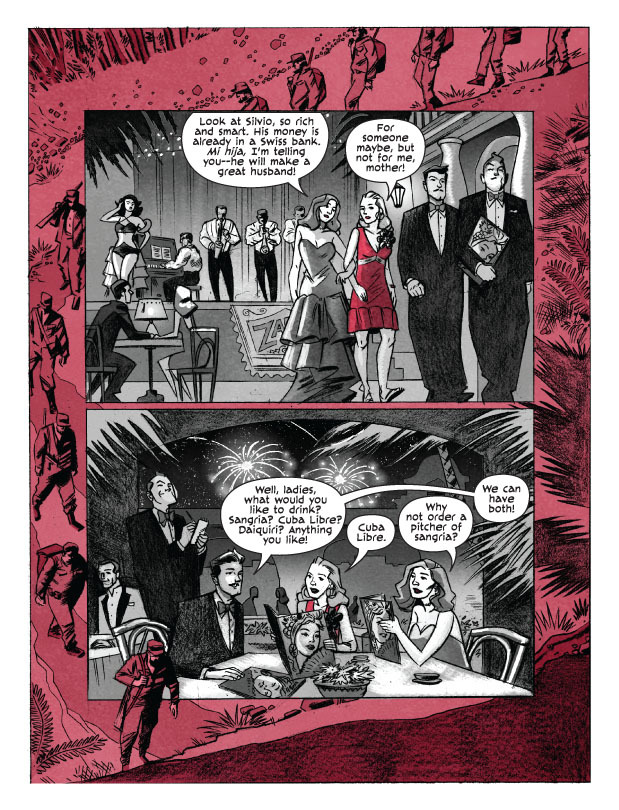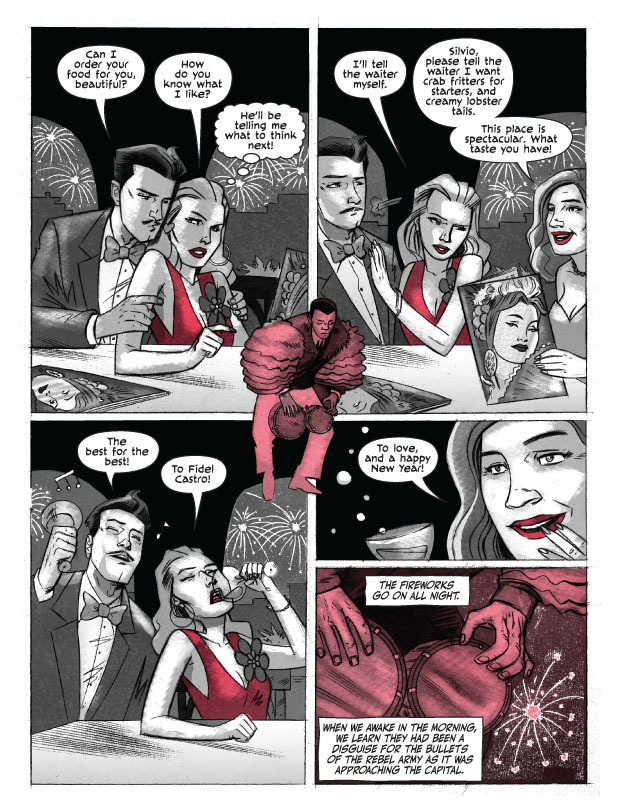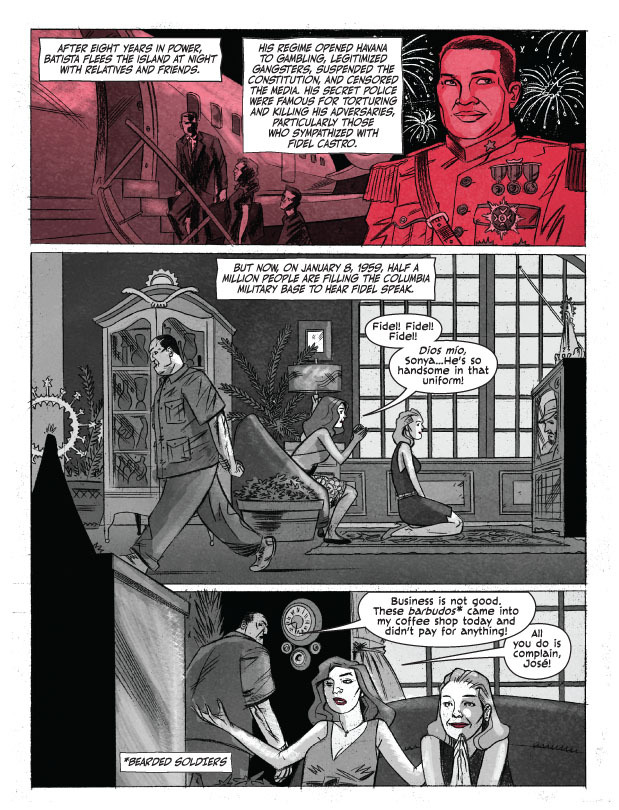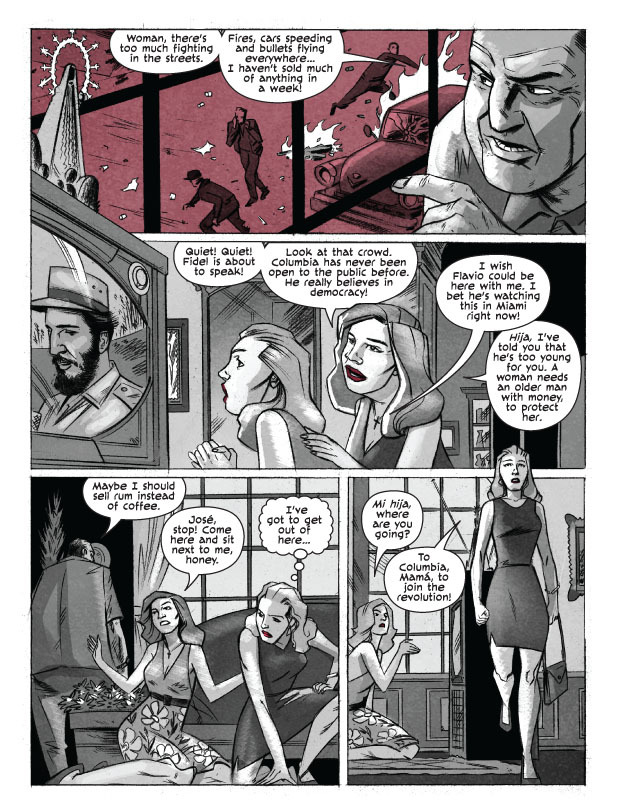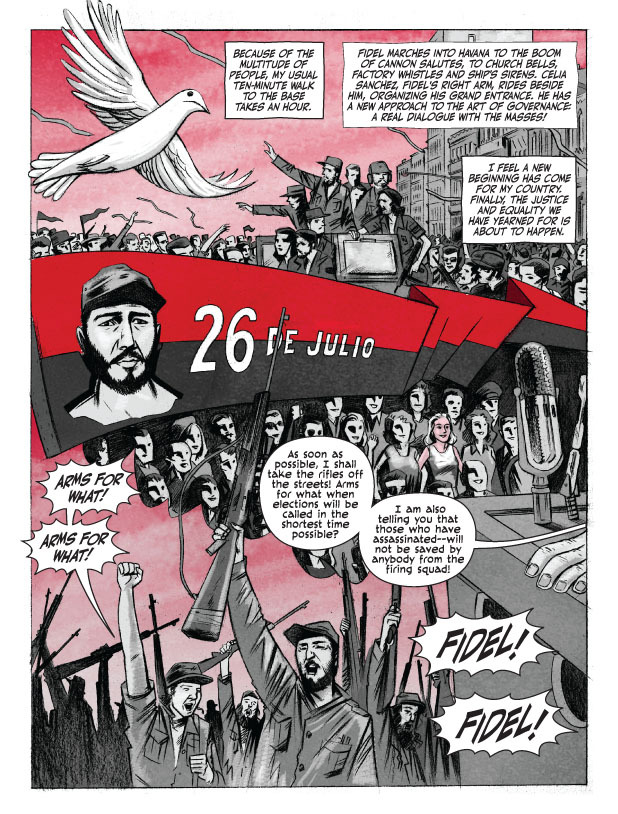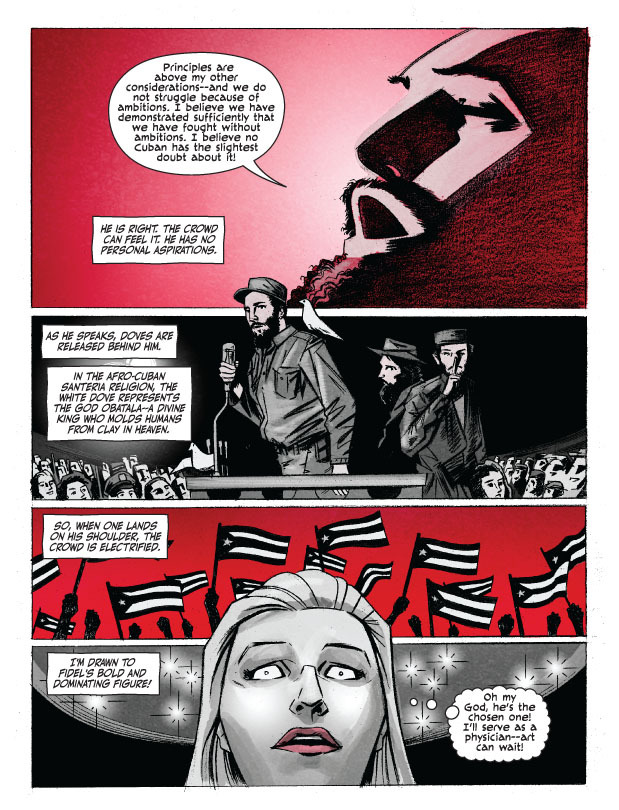 Calling all HuffPost superfans!
Sign up for membership to become a founding member and help shape HuffPost's next chapter