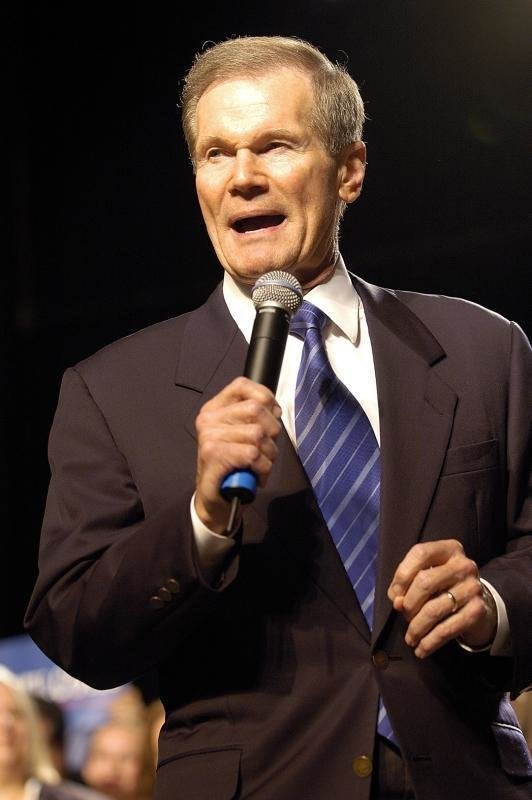 Senator Bill Nelson, D-FL, will endorse Sen. Hillary Clinton for president, according to several sources with knowledge of his plans.
Nelson was expected to announce the endorsement early next week, shortly before his state's presidential primary, in which no Democratic candidate is formally competing. All of the candidates signed a pledge to not campaign in Florida after the state moved up its primary and the Democratic Party stripped its delegates. Nelson and others filed an unsuccessful suit attempting to reverse the decision.
On Friday morning, Sen. Clinton released a statement urging the party to reconsider and accept delegates from the Sunshine State at the national convention.
"I believe our nominee will need the enthusiastic support of Democrats in these states to win the general election, and so I will ask my Democratic convention delegates to support seating the delegations from Florida and Michigan," she said. "I know not all of my delegates will do so and I fully respect that decision. But I hope to be President of all 50 states and U.S. territories, and that we have all 50 states represented and counted at the Democratic convention."
A well-connected Democratic strategist who asked not to be named did not think that Nelson's endorsement was part of a quid-pro-quo for Clinton's statement. But Nelson was quoted as recently as two weeks ago saying that his endorsement would depend on "how [the candidates] treat Florida."
An official with Nelson's office declined to confirm or deny the endorsement. They did, however, send a press release issued by the office in which the Senator criticized the stripping of his state's delegates. Nelson, the release read, is "happy to see that Clinton agrees with the principle at issue in his lawsuit - that every person has a right to vote, and have the vote count as intended."
The Clinton campaign did not return a request for comment.
If Clinton does not win South Carolina's primary on Saturday, a victory in Florida (where polls show her ahead) could provide some positive media coverage heading into the February 5 "Super Tuesday" primary elections. Sen. Barack Obama's campaign released a memo earlier this month downplaying the Florida race, noting that it has "no bearing on the Democratic nomination contest."