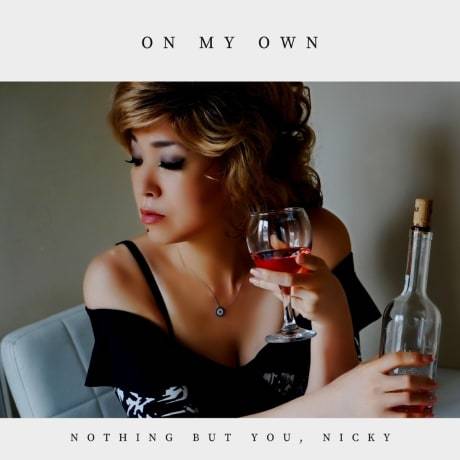 Nothing But You, Nicky premieres a new single and music video November 24. It's called "On My Own." The song, composed by Emine Sari, produced by Cihat Atlig and engineered by Joel Evenden, features the distinctive voice of Japanese-American singer Nicky, nee Kiyomi Ishii. "On My Own" is the follow-up single to Nothing But You's debut album, Meant To Be, which soared to Number 1 on iTunes' Easy Listening charts.
Currently based in San Francisco, Nicky grew up in Japan, later moving to the Bay Area of Northern California. Influenced by Ella Fitzgerald, Whitney Houston, Celine Dion and Nina Simone, Nicky's sound is stylish and unique, blending elements of jazz, pop, R&B, blues and soul into music rife with passionate emotions, spectral moods, and intimate lyricism.
"On My Own" opens with a cool emergent soul melody projecting pop and R&B flavors. The oozing colors of mellow horns imbue the tune with a smooth Latin effluvium complementing the delicate flow of the glossy piano. An elegant yet muscular groove pulses with streaming energy, giving the melody a firm foundation. On the chorus, the instrumental harmonics achieve an orchestral feel radiating a veil of melancholic hues.
The focus of the song is Nicky's tantalizing, mesmerizing voice, full of potent textures and delicious crystalline tones. A rich voice, under exquisite lilting control, it discharges electrical spirals of sonic dynamism mirroring a quixotic aroma tinged with regret and sadness. It's a marvelous voice, capable of tenderness and warmth as well as dazzling opulent tones.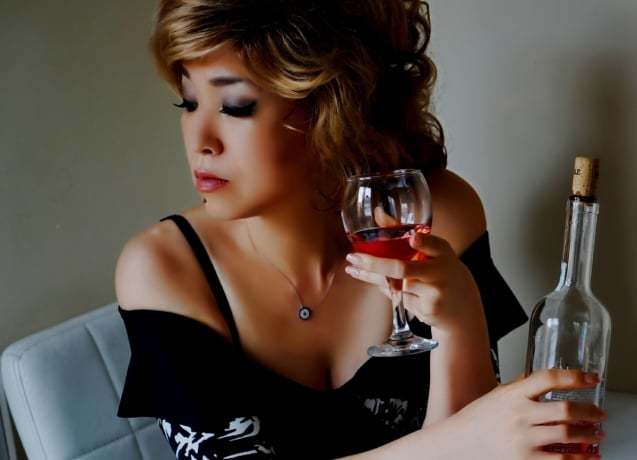 The lyrics of "On My Own" express the excruciating emotional pain associated with love found and then lost, a romantic envy of what was, but is now replaced by fragility and vulnerability.
"Your heart knows my heart / And I loved you from the start / Baby, can't you see / That you're making fool of me / Forever there / I was alone / But once you made me smile / I fell in love / I felt I'm home / Without you / The world around me changed / With you is only happiness / I love you / I love you / I love you on my own / We think the same way / And we complain about the same / And when I lose my way / I close my eyes and you find me / Forever there / I was alone / But once you made me smile / I fell in love / I felt I'm home."
"On My Own" is a gorgeous song that pierces your heart, flowing with a powerfully creamy melody underscored by a compelling rhythmic element. The passion oozing from Nicky's voice would melt the polar ice caps with its tear-filled energy. "On My Own" parades a sumptuous array of passionate, heartbreaking pigments that are overwhelming. Don't miss "On My Own."
Calling all HuffPost superfans!
Sign up for membership to become a founding member and help shape HuffPost's next chapter
This post was published on the now-closed HuffPost Contributor platform. Contributors control their own work and posted freely to our site. If you need to flag this entry as abusive,
send us an email
.