This morning two black sedans with TSA special agents came to the Connecticut home of blogger Steven Frischling and walked out with his laptop computer. They promised to return it, but later claimed that there were "bad sectors" on the drive.
He is not sure when he is going to get it back.
The agents were looking for the anonymous source who leaked a TSA Security Directive which advised airlines to restrict passengers from getting out of their seats, concealing their hands, or accessing carry-on luggage an hour before landing.
Frischling, home alone with three young children, was intimidated by the armed agents who had driven from Newark and Boston to central Connecticut.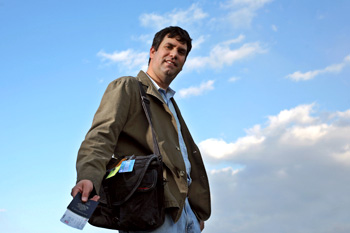 The agents threatened to get Frischling -- a blogger for KLM airlines -- fired from his job, confiscate all his electronic devices -- phones, computers, and iPods -- and declare him a security risk -- which would get him on the No Fly list -- unless he cooperated.
Frischling -- who has worked for Life, Time, Newsweek, New York Times, and was embedded with troops in Iraq -- didn't know what to do. He couldn't reach a lawyer.
The civil subpoena threatened a fine and up to a year in jail for failure to comply.
The TSA has been under fire lately for failure to stop the Christmas Bomber from boarding the NW flight.
Frischling told me that he didn't know who sent him the memo and that it is not in any of his computers. The memo was hardly secret. It was sent to approximately 10,000 airlines, airports, and security firms around the world, including locations in Riyadh, Islamabad, and Lagos.
The agents also told him that there are no Federal Shield laws and that he was not a journalist anyway.
Frischling said that, as a photographer, his most thrilling photo assignment was his extensive long term coverage of Homeland Security that took him all over the world.
Department of Homeland Security special agent Nelson Minerly relayed a TSA statement about the agents behavior and the subpoenas, but didn't comment further:
"Security Directives are not for public disclosure. TSA's Office of Inspections is currently investigating how the recent Security Directives were acquired and published by parties who should not have been privy to this information."
Yesterday evening Chris Elliott, another respected travel blogger -- who works for MSNBC, National Geographic, and the Washington Post -- was at home in Florida, when TSA Special Agent Robert Flaherty knocked on his door with a similar subpoena.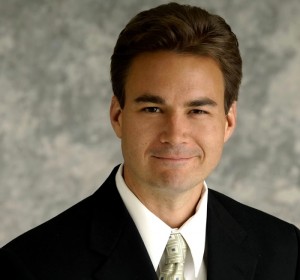 The subpoena demanded that Elliott turn over all documents, emails, or faxes and his hard drive by the end of business day, Dec 31, New Year's Eve.
"Darrin," a reader of Elliott's blog said:
So instead of catching terrorists, they go after bloggers who got ahold of their stupid security procedures that make them look like idiots.

Standard big government.

How about they just act like professionals and admit their SD was crap and a knee jerk reaction. Rescind the worthless procedures and focus on keeping terrorists trying to kill us all off the plane in the first place.
Elliott told me that he had contacted an attorney and that he didn't know what he was going to do. He said that he didn't know the person who leaked the memo and that he didn't ask for it.
Tom Johansmeyer, another reader wrote:
Chris- congratulations on the subpoena; the TSA has told you you're doing a great job in the only way it knows how.

To all of you who talk about the "right" to protect a confidential source, you've chosen the wrong word: it's an obligation. Period. If you have someone who is willing to talk about something sensitive so the rest of us can benefit, you have a duty to protect that person's identity. "
You can read the full text of the directive at Elliott's blog here.With three young kids at home, Elliott said he doesn't want to go to jail, but there are some things worth going to jail for, and this is one of them.
P.S. Talked to Steven Frischling this morning and he told me agents brought back his computer yesterday in the late afternoon. But it wasn't all OK. " The operating system was not working correctly, sectors were corrupted, and the audio wasn't working."
write: jfleetwood@aol.com.
Popular in the Community