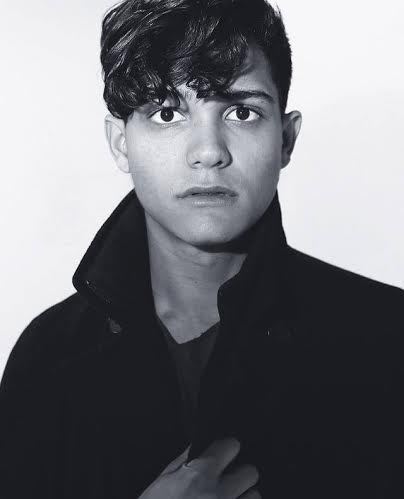 Photo by Brooke James Productions
Love and music have always shared a deep bond. Love, whether blissful or debilitating, has inspired some of the world's most beloved anthems and ballads. Not only is it a way for the songwriters to unravel the complex knots tied by relationships, but also a way for listeners to feel less alone during times of heartache. We have all heard romantic songs and break-up songs, but what about that type of love that fits somewhere in between? That real love which is deep but complicated, euphoric but painful, steadfast but stagnant, perfectly clear on one day and completely confusing the next; the video for Brandyn Burnette's newest track, "Underneath," reveals the ebbs and flows of the modern relationship.
Emerging from the underground pop music scene, Burnette is creating soulful tracks that are catchy, emotive and lyrical. "Underneath" possesses all the qualities of a hit pop song along with the elegant depth of an indie song. The track and the video are perfectly paired, like wine and cheese, as our visual and aural senses are cohesively stimulated. The viewer assumes the role of a voyeur as we watch a couple in their private home experience the intimate peaks and troughs of love beneath its surface. With its evocative cadence, the track pulls you by the heart as you become more involved in the couple's interactions as well as a possible external circumstance that is alluded to throughout the video. Though simple in its production, the actors' performances add a complex layer to the raw emotion of Burnette's songwriting.
Off of his newest eight-track EP State I'm In, is the title track which was actually written when he was 15-years-old, close to a decade ago. After returning home for the holidays last season, Burnette unearthed lyrics to a song that he had begun writing around 2006. Surrounded by nostalgia, he picked up the first guitar he ever owned and harnessed his past self. "It was like the flow of the second verse and chorus were laying dormant in my soul until that very moment when I combined both my ideas from the past with my ideas from the present," Burnette explained.
Based out of Toluca Lake, Burnette has been working tirelessly to share his velvety vocals with the underground music scene of Los Angeles. In addition to his solo ventures, he recently announced a collaboration between himself and indie singer/songwriter, Molly Moore. Calling themselves Cosmos & Creature, the two quickly garnered attention after their recent performance at an L.A. School Night show. They are currently working on their debut EP which will surely tickle the ears and serenade the souls of its listeners.
A new brand of love now exists, especially among the millennial generation. The way we interact with the world is redefining the way we perceive love and relationships, veering away from the iconic nuclear family paradigm. Love has always been complicated, however, those complications have evolved and artists such as Burnette are showcasing that evolution. The video for "Underneath" reveals the true nature of relationships when all technology is removed. Without dialogue and only with body language, the actors express the raw, intimate, crazy, passionate, tense, addicting, and tender moments that encompass modern love.
Popular in the Community