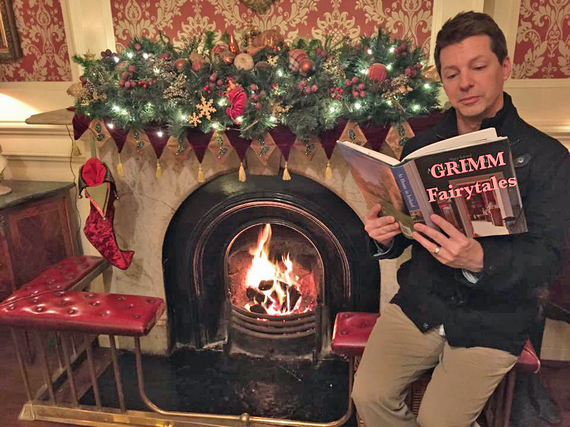 Seán Hayes at the Listowel Arms Hotel (real title of the book is At Home in Ireland)
Have you ever noticed that everyone's favorite episode of Who Do You Think You Are? is not necessarily the one featuring their favorite celebrity, but the one that's closest to their own family history? That's why I'm especially excited about this episode. I get to have my cake and eat it, too, because it features Sean Hayes and his story is similar to my own.
Sean explores his paternal ancestry focusing on his Hayes line, and that leads him via Chicago and Dublin back to Ballylongford in County Kerry. What will he learn there? Check out this exclusive video provided by TLC to get a taste:
With my nearby Duagh roots and some criminal heritage as well, I was already primed for this episode, but adding Seán Hayes to the mix lifts it from must-watch to multiple-viewings-required territory. I know my 40 million fellow Irish Americans will agree, not to speak of the legions of Sean Hayes fans!
Note to Genealogists: There are archives and white gloves involved, so be prepared to get giddy. If you watch live, join the conversation by following #WDYTYA on Twitter.
Popular in the Community