There could be a future where robots will do most of your grocery shopping for you. And for some Walmart shoppers, that future is getting even closer.
Walmart (WMT), the world's largest seller of groceries, will begin piloting a robotics system for its fast-growing online grocery pickup (OGP) service in one of its stores. The retailer has teamed up with Massachusetts-based Alert Innovation to deploy its Alphabot, a first-of-its-kind technology, in its supercenter store in Salem, New Hampshire just off of Interstate 93.
"This is about the evolution of retail," Alert Innovation CEO John Lert told Yahoo Finance. "So, we believe that this really marks the dawn of a new era and in which robots are going to increasingly pick orders for customers and relieve them of that burden."
Alphabot automates specific steps of the online grocery pickup process by using autonomous mobile carts to gather shelf-stable, refrigerated, and frozen items from a high-density storage system. Alphabot's robotic carts retrieve and deliver these items to store associates to quickly fulfill online orders. What's more, all of this happens at the back of the store, out of the view of customers.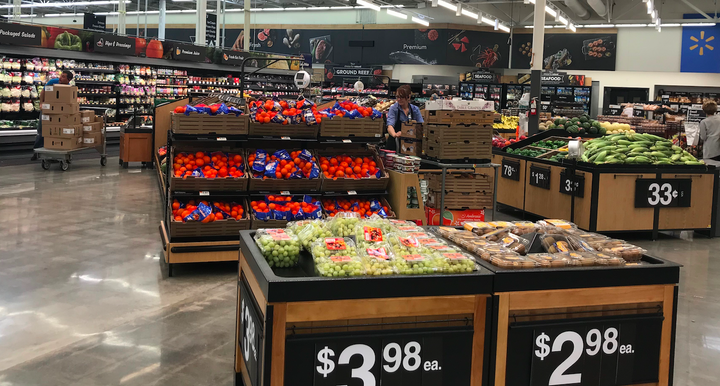 An inventor, who as one person put it is the "Walt Disney of retail," Lert has envisioned a supermarket that would deploy robots for more than 24 years, well before the rise of e-commerce.
"My passion was trying to figure out how to automate a supermarket," he said.
He explained that while there's value in shopping for fresh items like peaches and steak, pacing grocery store aisles for packaged goods is a "chore" for the customer who is essentially an "unpaid warehouse worker filling their own orders."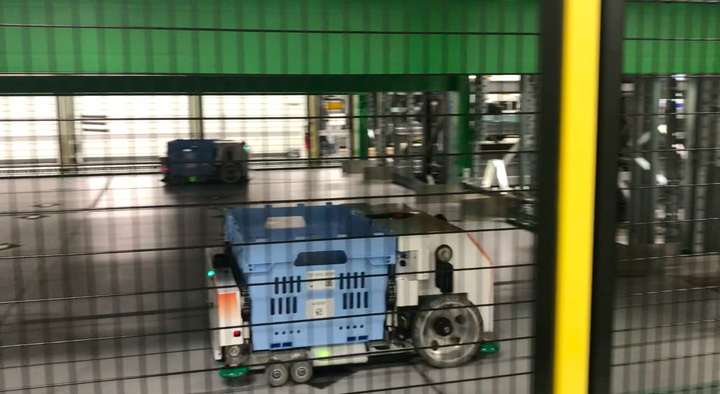 Alphabot is supposed to make the job of the customer and the associate easier. Its aim is to allow associates to complete more orders faster than they would by simply walking up and down the aisles in search of goods. It also frees up time for associates to carefully select fresh produce and meat while the robots do the other work behind the scenes. For the customer, it saves time and keeps prices low.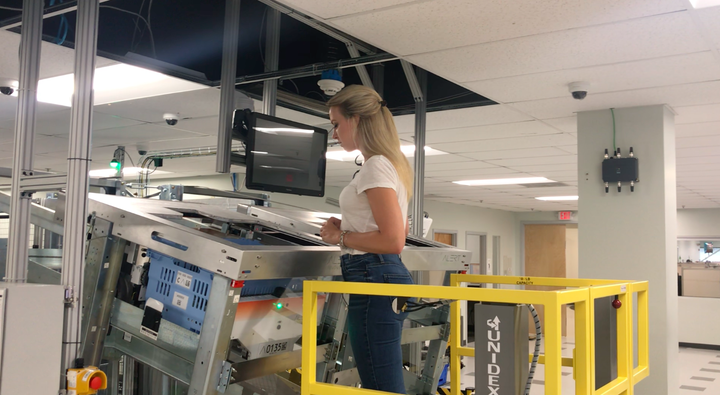 In the last few years, Walmart has made a significant push in the online grocery pickup space. Presently, the service is available in 1,800 stores with plans to expand to more than 2,000 by the end of this year. On October 1, the Salem store will have the online grocery pickup and soon after the first-ever Alphabot technology.
One of the issues facing retail today is how to combine brick-and-mortar retail with e-commerce in a seamless experience.
Walmart, known for its "everyday low prices," pays associates to pick and pack orders placed online. Alphabot is designed to make that process more efficient and cost-effective and improve the job for the associate.
"It's going to help our associates operate really efficiently. It's going to help drive great accuracy and great consistency for our customers," Tom Ward, Vice President Digital Operations, Online Grocery & Last Mile at Walmart, told Yahoo Finance.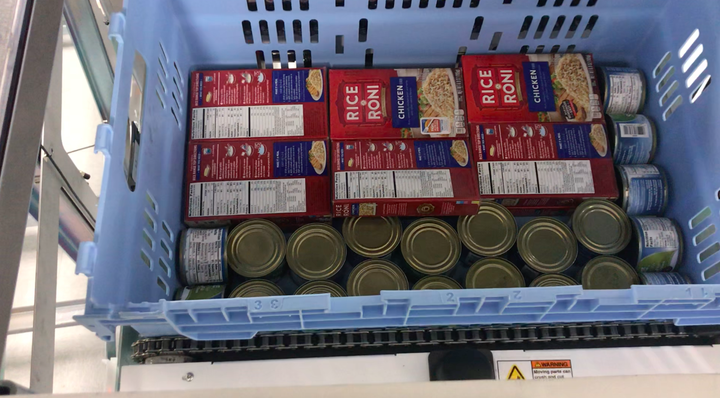 Often, when words like "robot" and "automation" surface, so do concerns about the impact on jobs. As part of the move into online grocery pickup, Walmart has created roles that didn't exist before, including personal shoppers and regional e-commerce managers, Ward explained.
According to Lert, the "key problem" Alphabot will solve is achieving a level of efficiency and cost-effectiveness to make it feasible and profitable for retailers to offer online groceries. In food retail, there are two main challenges. The first is that the fulfillment has to be local because you're dealing with temperature sensitive goods. The second is if shoppers aren't filling their shopping carts themselves and they're instead placing orders online that means someone else has to do that task, which adds to the cost.
To be sure, the technology is still in the very early stages. The Salem store currently has a 20,000 square-foot area under construction to house Alphabot.
The computer simulations look promising, though, with results indicating that 95 percent of orders can get picked in less than 8 minutes, with an average pick time of 3 and 4 minutes.
The Salem store will debut a lot of the new technology that Walmart has touted recently. The store remodel will include the Pickup Tower for Walmart.com orders and an automated shelf-scanner called the Bossa Nova that helps associates know which items need to be restocked and relabeled. Other technology, including the FAST Unloader and Check Out with Me, will be added later in 2018.
Related
Popular in the Community