This September, the villains of DC Comics are taking over. We're getting dozens and dozens of stories told from the perspective of the most heinous villains the DC universe has to offer and I have an exclusive look at the nefarious baddies that will be taking over all four of the Justice League titles.
I had the chance to interview writer Matt Kindt about Deadshot and the rest of the Justice League books that are participating in September's special series:
How does your approach differ when you take the perspective a villain in a situation like this?
My approach really doesn't differ at all. I think if you have a villain in any story you've got to write their character from their perspective. Otherwise they end up just being the cardboard bad guy that the hero has to put down. So I think that's the most important thing -- the villain doesn't think of himself as a villain (usually) and Deadshot in particular. So the trick is, how DO they think of themselves? How do they justify what they do? The villain issues actually started to creep me out a little bit. Because I take that approach I ended up coming up with some pretty convincing rationales for some really villainous behaviour. But there is no "hero" to balance the scales and put things right so I think my villain issues ended up pretty disturbing...to me anyway. I'm a rule-follower!
Tell me something about Deadshot unique to your take on him for this book?
The idea of a paid assassin is just inherently interesting. So for Deadshot, who've I've been a fan of since the Suicide Squad of the 90s, it was really fun to go back and retrace his steps. How did he get to where he is? What makes him an assassin? And getting a whole issue to explore that idea really fleshes him out - he's become something more than just a guy who had a bad childhood and now he does bad things as an adult. He's a lot more complex than that. And since it's his issue we really get to hear his voice make the case for himself. It's really more voice than he's ever gotten before.
How much work are you doing with the writers of the other three titles?
We're coordinating some things via phone that will link all the stories together superficially but to DC's credit they've really let me take a character...a villain and really flesh them out in the best way possible. The villains aren't just punching bags for the hero...they are good characters in their own right.
What made you want to participate in this?
I was intrigued with the idea of these single issues dedicated to one character...and a villain no-less. These are the characters that never get their own book. And rarely get their story story told in more than a few flashback panels here and there. So as a creator, getting to take familiar characters and getting to tell their definitive story for the first time is really exciting.
And here are the exclusive reveals of the September covers of the Justice League books: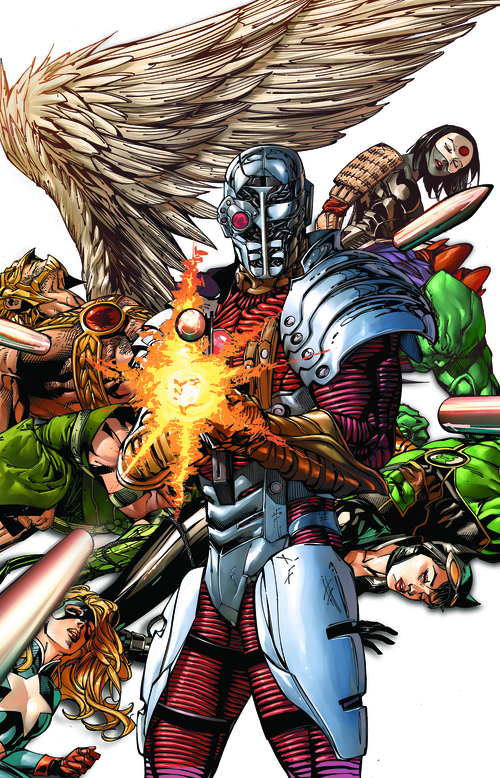 JUSTICE LEAGUE OF AMERICA #7.1: DEADSHOT
Written by MATT KINDT
Art by PASQUAL FERRY
3-D motion cover by TONY S. DANIEL and MATT BANNING
On sale SEPTEMBER 4 • 32 pg, FC, $3.99 US • RATED T
Is it a death wish that makes Floyd Lawton put on the mask of Deadshot? Or is something more sinister pulling at Floyd when he becomes a relentless assassin who feels nothing for his victims? Discover the truth behind Deadshot's secret history in this issue!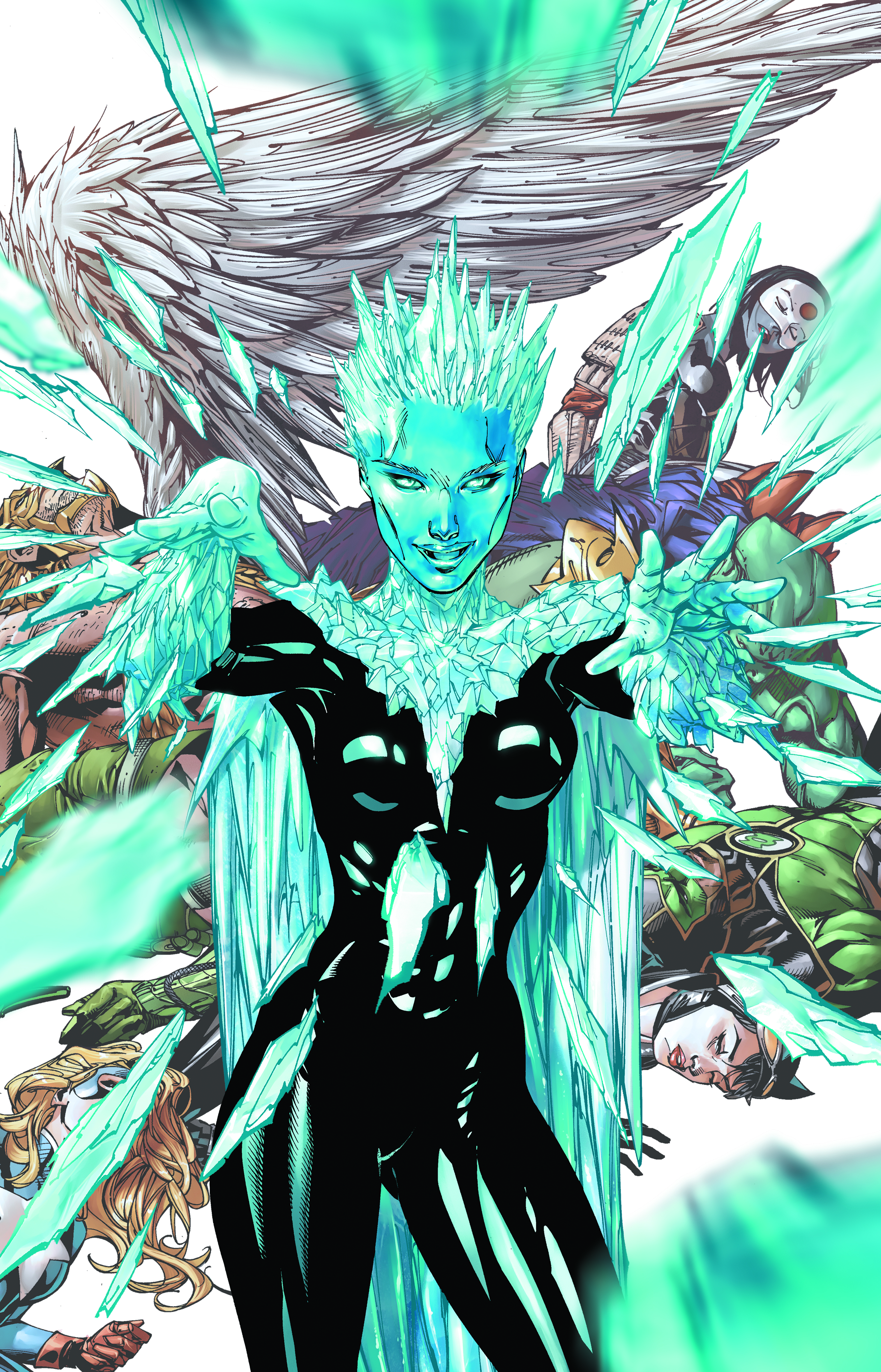 JUSTICE LEAGUE OF AMERICA #7.2: KILLER FROST
Written by STERLING GATES
Art by DERLIS SANTACRUZ
3-D motion cover by TONY S. DANIEL and MATT BANNING
On sale SEPTEMBER 11 • 32 pg, FC, $3.99 US • RATED T
Not every villain is grateful to the Secret Society for ridding the world of the Justice League. For Killer Frost, only one thing matters: feeding off Firestorm's energy! But with Firestorm gone, a desperate Frost is forced to decide whether she should search for the missing hero or find a new source for her power fixes.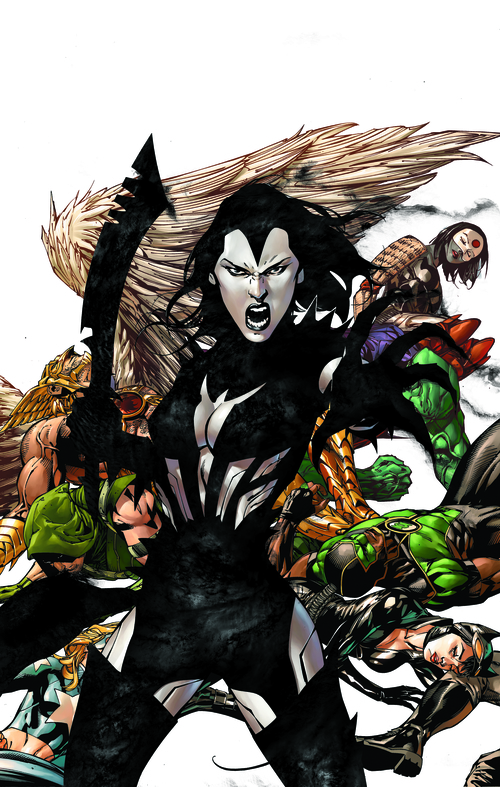 JUSTICE LEAGUE OF AMERICA #7.3: SHADOW THIEF
Written by TOM DeFALCO
Art by CHAD HARDIN
3-D motion cover by TONY S. DANIEL and MATT BANNING
On sale SEPTEMBER 18 • 32 pg, FC, $3.99 US • RATED T
Where is the line between duty and villainy? For the new Shadow Thief, there is no question: Her mission to eradicate all alien life on Earth is above questions of morality. Armed with technology that allows her to become a living shadow, the Shadow Thief wages a covert war across the globe, but how long can she stay in the shadows before they consume her soul?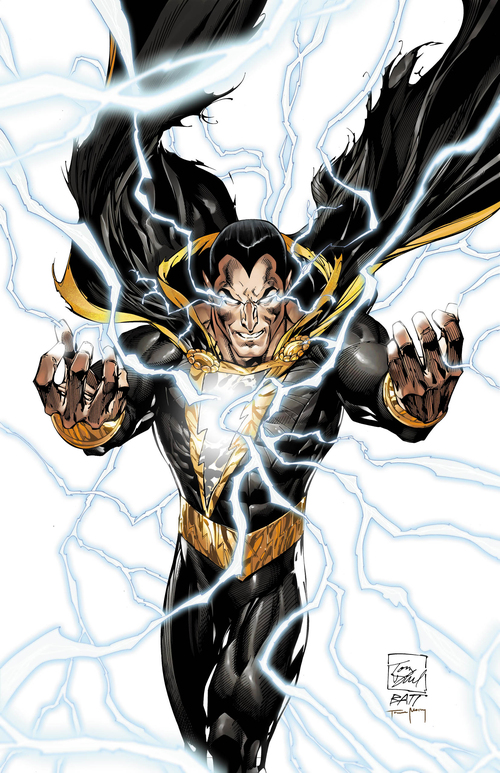 JUSTICE LEAGUE OF AMERICA #7.4: BLACK ADAM
Written by GEOFF JOHNS and STERLING GATES
Art by EDGAR SALAZAR
3-D motion cover by TONY S. DANIEL and MATT BANNING
On sale SEPTEMBER 25 • 32 pg, FC, $3.99 US • RATED T
Where is Black Adam? And what series of events is triggered when the Secret Society attacks Kahndaq? Discover all of this and much more in this issue!
Support HuffPost
The Stakes Have Never Been Higher
Related
Popular in the Community