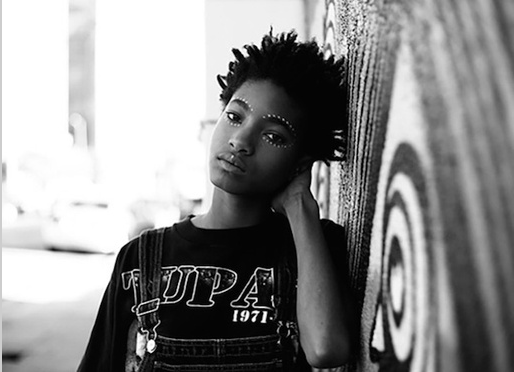 I am beyond honored to share Willow Smith's exclusive behind-the-scenes music video footage for her self-produced tune "F Q-C #7." She is a breathe of fresh air and exudes the purest energy, with a heightened level of awareness that is beyond admirable. The clip is co-directed by Mike Vargas alongside Smith, who shared his thoughts on her charismatic ball of energy. In the footage, Willow also offered inspiration details behind the track as well. "My mom had a Metal band called Wicked Wisdom when I was young and my dad was always in the studio, so Metal and R&B were the first musical styles I was really immersed in. I feel like 'F Q-C #7' really expresses that."
As Willow continues to blossom in her burgeoning career as a singer-songwriter, music producer and director, she stays true to portraying a positive and much needed message to her peers as she continues to help in defining the status quo of beauty, feminism, and self expression. "I want this video to show young girls -- who want to do music and just girls in general -- not to feel pressured to have to show their bodies or act a certain way. Here on Earth is a tough journey but undeniably beautiful. This song beckons to the kid who's stuck in the system and wants to be free."
Watch the exclusive behind-the-scenes video here:
REAL LIFE. REAL NEWS. REAL VOICES.
Help us tell more of the stories that matter from voices that too often remain unheard.