This blog entry is authored by Toy McGee, one of Orin Levine's graduate students at the Johns Hopkins Bloomberg School of Public Health. This post is the third of a three week series entitled "Tomorrow's Vaccine Policy Leaders."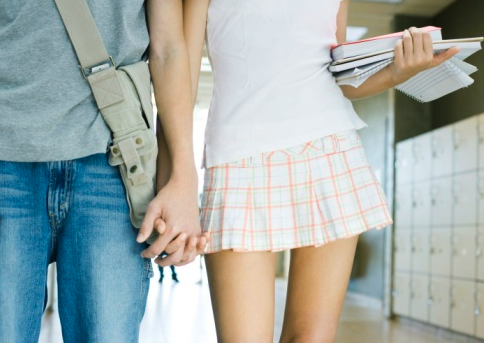 For the past few years I have had the privilege of being a mentor to a young girl. This coming year, along with thousands of other American pre-teens, she will enter the sixth grade. The next few years are going to be some of the most difficult for her and her fellow middle-schoolers, and I am nervous for their generation.
They will inevitably be challenged intellectually in school, get into a few fights with friends, and get their hearts broken before they graduate high school. Yet, as a student of public health at Johns Hopkins Bloomberg School of Public Health, I am most worried about their potential for contracting sexually transmitted diseases. High school is hard enough for them without contracting a disease that could potentially endanger their lives. For this reason, the Gardasil vaccine to prevent against HPV infections should be mandated for all sixth graders - both male and female.
Human papillomavirus, colloquially known as HPV, poses a health threat to the sexually active, regardless of age. HPV is a virus with over 40 strains that can cause painful genital sores and lead to a variety of cancers in both males and females. It accounts for approximately 12,000 cases of cervical cancer each year, and it is estimated that 50% of the sexually active population will contract HPV at some point during their lives. Twenty million Americans are currently infected with HPV, and each year 6 million more will be newly diagnosed. While women carry most of the morbidity and mortality burden of this disease, men can easily spread HPV since the majority of those infected can remain asymptomatic for long periods of time. Women can learn of their HPV status by receiving a pap smear, but there is no similar test that can detect if a man is infected with HPV.
Fortunately scientists were able to produce a vaccine - known as Gardasil - which, if administered correctly, can completely block the transmission of four HPV strains. These four common HPV strains account for more than 70% of cervical cancer cases and 90% of the HPV cases that result in genital warts. In order to protect a person from the illnesses caused by HPV, the vaccination should be administered prior to exposure. For this reason, the FDA approved the use of Gardasil vaccine in pre-adolescent boys and girls. It is recommended that all children and young adults between the ages of 9 and 26 years of age be vaccinated.
Yet, even with the health benefits that can be gained from a vaccination program, Gardasil has not yet been mandated prior to school entry. Some religiously affiliated organizations have argued that receiving Gardasil will give their young daughters permission to engage in promiscuous sexual practices. Additionally, Focus on the Family states that a mandate would remove parental rights and they therefore resist State Legislatures' attempts to mandate Gardasil. This abstinence-based, anti-mandate argument is dangerous and misguided for two main reasons.
First, protecting your child from cancer does not condone the behavior that might lead to cancer. Prevention from HPV transmission does not give permission to become sexually active. The decision to engage in sexual activities is going to be made by thousands of high school aged children regardless of vaccination status. Each of these children will in some way be counseled about the dangers of sexually transmitted diseases, whether it is from a parent or in health class. But as any parent, teacher, or mentor can attest, sometimes kids don't listen.
In fact, before this year's sixth grade class graduates high school, as many as 62% of girls and 70% of boys will have ignored the advice to practice abstinence. According to the US Centers for Disease Control, in 2007 thirty-nine percent of these sexually active high school kids ignored safe sex practices and engaged in sex without the use of a condom, which drastically increases their risk of contracting a disease from their sexual partner. Every parent and mentor wants to believe that their child will be smarter than to risk their health in frivolous sexual activities before marriage, but the statistics prove that many of those parents will be wrong.
The lack of an HPV vaccination program puts everyone at risk of exposure - even those people who wait until marriage to engage in sexual relations. One study found an HPV prevalence of 14.3% amongst women who engaged in sex with only one lifetime partner.
Secondly, parental choice will not be removed by the implementation of a school mandated HPV vaccine. Gardasil would be treated as any other school mandated vaccine. Every state already has a procedure for parents to claim a religious or philosophical objection to vaccinations, which would allow their child to be granted an exemption from vaccination requirements. Claiming that parental rights would be violated is a lobbying technique meant to spread misinformation and doubt about the proposed vaccination program. The Gardasil vaccine should not be used as a means for religious or anti-vaccine organizations to impose their views on the rest of the population.
As a mentor, I fear that children will engage in sex too soon. As a Catholic, I appreciate the religious belief of abstinence before marriage. However, I also realize that the risk of HPV is much too high to simply be ignored. For this reason I resent the attempts by some religiously affiliated groups to block a broad vaccination program that can protect all children from the potentially deadly risks of HPV. Write to your State Legislature today and tell them that you, too, want all children protected against HPV.
About the Author:
Toy McGee recently graduated with her Master's degree in Molecular Microbiology and Immunology from the Johns Hopkins Bloomberg School of Public Health, where she also completed a certificate of vaccine science and policy. Prior to attending Johns Hopkins, she earned her B.A. in Political Science from the University of Notre Dame after which she worked for two years as a paralegal at the Department of Justice. Ms. McGee is currently seeking employment in the fields of public health or vaccine science.

Related