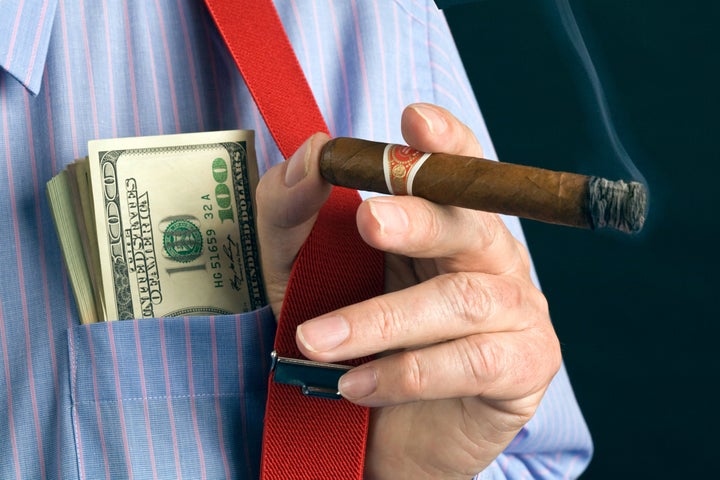 Last year, executives at S&P 500 companies earned a whopping 335 times the pay of the average U.S. worker, according to a new analysis by the AFL-CIO.
In their annual "Executive Paywatch" report, the labor federation said the typical CEO raked in $12.4 million in 2015. The average rank-and-file worker, meanwhile, took home just $36,875, based off data from the Labor Department.
"Corporate CEOs have rewritten the rules of our economy to allow themselves to continue to amass wealth and power, while the rest of us are left to the scraps," Heather Slavkin Corzo, who directs the AFL-CIO's office of investment, said on a call with reporters Tuesday.
The AFL-CIO produces the annual analysis to shame companies over sky-high executive pay and tax avoidance. This year, the federation took aim at Mondelēz International, owner of Oreos and other snack staples, which is in the process of laying off 600 of its 1,200 workers in Chicago. Mondelēz told workers their jobs would move to Mexico unless they could give up $46 million per year in pay and benefits.
As The Huffington Post reported earlier this month, Mondelēz's CEO, Irene Rosenfeld, earned a total compensation package of $19.7 million last year. That's 534 times the pay of the average non-supervisory worker in this country, according to the AFL-CIO report.
"We think it's important information for investors to understand the compensation practices within individual companies."
The report breaks down executive pay by industry and state, and highlights CEOs with the most eye-popping hauls. Topping the list for 2015 was Joe Kiani, CEO of the medical device company Masimo Corporation. Kiani's total compensation last year came to $119 million. As Modern Healthcare previously reported, most of that money came in the form of 2.7 million shares of restricted stock that Kiani will be entitled to only under certain circumstances.
Other CEOs at the top of scorecard were Horizon Pharma's Timothy Walbert, with $93 million; GAMCO Investors' Mario Gabelli, with $89 million; GoPro's Nicholas Woodman, with $77 million; and Palo Alto Networks' Mark McLaughlin, with $67 million.
The AFL-CIO took a close look at S&P 500 companies with the highest levels of unrepatriated profits -- that is, profits stashed overseas to avoid paying taxes in the United States. The analysis found that at the 25 companies in the index with the most unrepatriated profits, executive pay was 79 percent higher than it was at other companies.
According to the AFL-CIO, the CEO-to-worker pay ratio has climbed from 42-to-1 in 1980 to its current level of 335-to-1.
In the future, the public should have a better idea of how extreme those ratios are within particular corporations. For now, companies do not have to disclose their average worker pay, which is why the AFL-CIO relies on economy-wide pay averages from the Labor Department. But as part of the 2010 Dodd-Frank financial reforms, the Securities and Exchange Commission has finalized a rule that will force public companies to release their own internal pay ratios.
Corporate trade groups lobbied hard against the rule, most likely because the disclosures would be embarrassing. It's set to go into effect next year.
"We think it's important information for investors to understand the compensation practices within individual companies," Slavkin Corzo said. "We don't have a good sense of what the workers are making within each company. That pay ratio will start to paint a picture for us."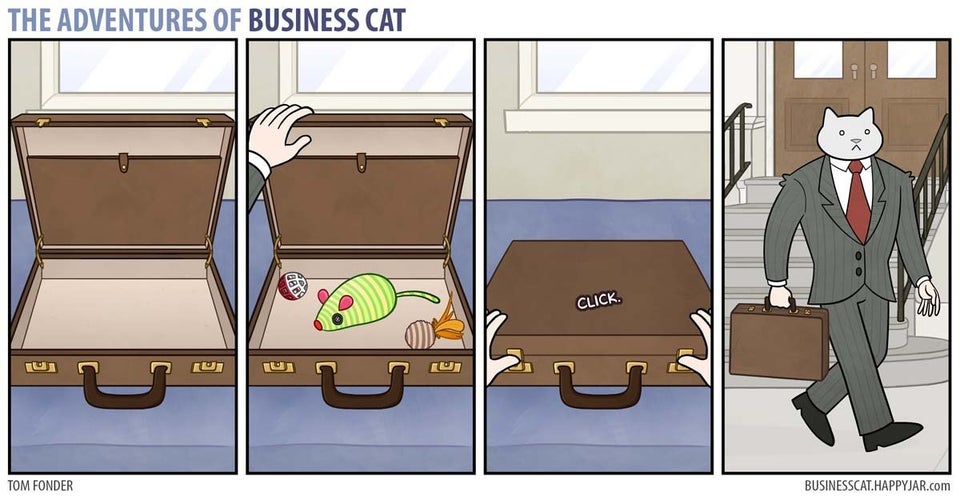 Work Culture Would Change If A Cat Became CEO
Popular in the Community