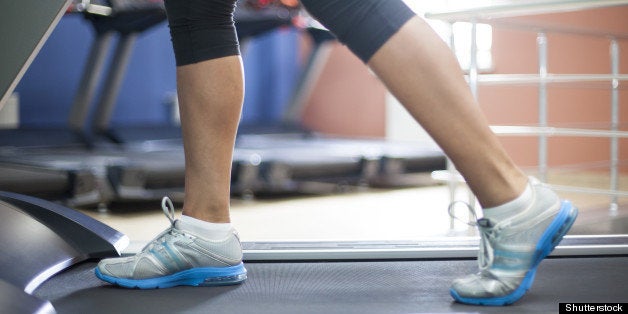 When given the option to either exercise or pay more for their insurance, obese people chose to exercise and stuck with the plan, according to a study published today in the journal Translational Behavioral Medicine.
In 2010, health insurance provider Blue Care Network announced a program that gave people above a certain weight a choice between paying 20 percent more for health insurance or exercising more, according to the study. Of the 12,102 people who met criteria for the program, 6,548 agreed to participate by walking an average of 5,000 steps per day — approximately two and a half miles — for a year. Participants' walking distance was tracked by a pedometer that relayed their progress to an online program. Only 3 percent of the participants failed to meet the goal.
"Our evaluation of Blue Care's incentivized program showed a surprisingly high rate of people who enrolled in the Internet-mediated walking program and stuck with it – even among those who were initially hostile to the idea," senior author Caroline R. Richardson, M.D., assistant professor in the University of Michigan Department of Family Medicine, said in a statement. "Wellness interventions like this clearly hold significant promise for encouraging physical activity among adults who are obese."
And while 5,000 steps is a good start, Daniel Ehlke, PhD, assistant professor of health policy and management at SUNY Downstate, said the real benefit comes from the habits the policy creates.
"It's not a panacea, but if people begin to exercise or get in the habit of walking more, it develops and compounds on itself over time," he said. "It's not about getting to a certain number of steps, it's about developing a habit that can increase over time."
Researchers admit that there are concerns over the practice, but said that with the Affordable Care Act, also known as Obamacare, making insurance mandatory, insurers will likely resort to these types of programs to help bring down costs associated with obesity, which totals more than $140 billion annually, according to the U.S. Centers for Disease Control and Prevention.
"There are ethical debates around the idea of forcing someone to be personally responsible for health care costs related to not exercising," Richardson said in the statement, "but we expect to see more of these approaches to financially motivate healthier behaviors."
The big problem with this type of program is that not everyone is able to meet certain criteria, said Ehlke, which could leave many people paying more for insurance.
"While some people are able to influence their weight or cholesterol based on lifestyle changes, there are others who are genetically predisposed to these conditions," he said. "So for those, they are going to find themselves left in the cold and won't be able to benefit from the programs."
Another concern is that people could try to fake their progress by fooling the pedometer, but Ehlke said that likely won't happen.
"I think that the mental expenditure required in terms of walking in place or getting the pedometer to move on its own accord would be greater than it would be to take the extra steps," he said. "There's going to be ways to get around it and monitoring is going to be an issue, but in cases like this, the extra effort isn't going to be worth it."
And despite ethical and logistical concerns, Ehlke said programs such as these seem to be a win-win.
"Consumers want to keep their premiums down, and if they can do that by changing lifestyle habits, many will choose to do so," he said. "At the same time, insurers are looking for a way to keep payouts to a minimum, which this helps to do."
"These are very exciting programs," Ehlke added, "and if we continue to see many insurers developing programs like these, over time, we could begin to lessen healthcare costs across the country."
Related
Before You Go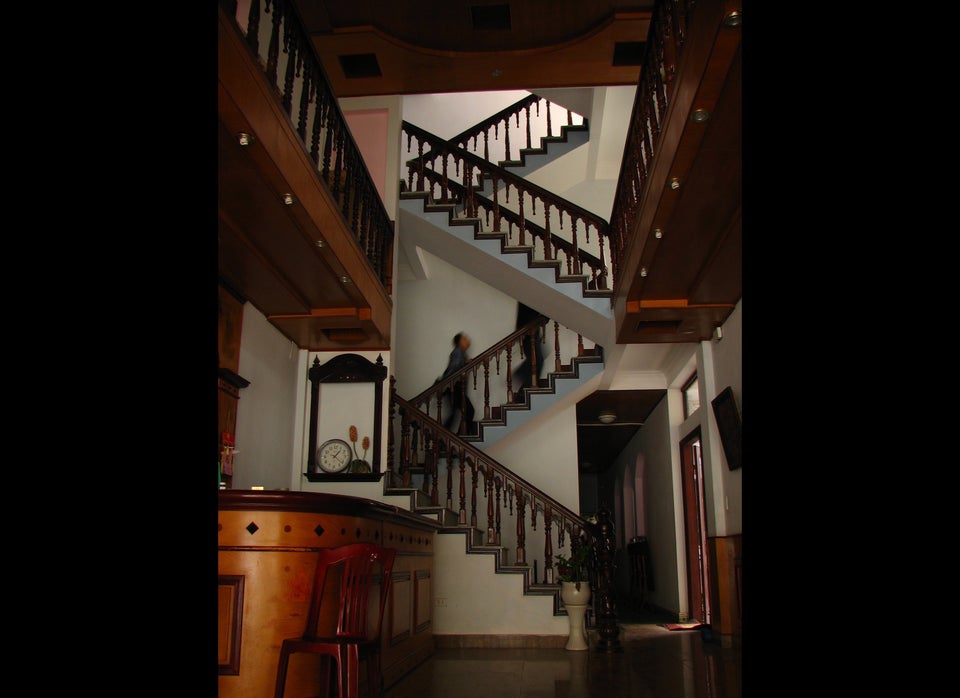 Exercises That Help You Live Longer