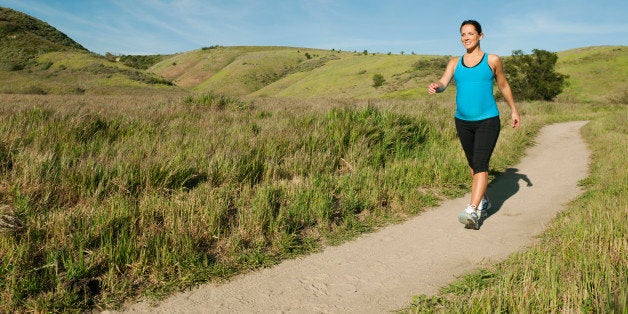 There's new evidence that women shouldn't trade in their running shoes or yoga mats for a pair of slippers and a remote control when they get pregnant. A small new study has found that exercising for just 20 minutes, three times per week, may help boost newborns' brain activity.
Researchers with the University of Montreal assigned a small group of women who were entering their second trimester to two different groups: Women in one group got at least 20 minutes of moderate cardiovascular exercise three times a week, while women in the other group did not exercise at all.
Between eight and 12 days after the babies were born, electrical activity along their scalps was recorded using electroencephalography, or an EEG. The researchers placed 124 electrodes on the babies' heads to measure their responses to different sounds. The babies whose moms were in the exercise group appeared to be better at processing the sounds, which, the researchers argue, could have implications for their overall brain development.
"Our results show that the babies born from the mothers who were physically active have a more mature cerebral activation, suggesting that their brains developed more rapidly," study researcher Élise Labonté-LeMoyne, a Ph.D. candidate in kinesiology at the University of Montreal, said in a statement.
The group presented its findings at the Society for Neuroscience's annual meeting in San Diego this week.
The American College of Obstetricians and Gynecologists recommends that pregnant women who have no medical or obstetric complications get at least 30 minutes of moderate exercise on most, if not all, days of the week. Exercise has been shown to help women with the aches and pains associated with pregnancy (such as backaches, constipation and bloating) and to help prevent and treat gestational diabetes, according to ACOG.
"Moderate exercise helps create a healthy fetal environment," said Dr. David Mendez, a neonatologist with Miami Children's Hospital, adding that exercise might explain the differences in babies' brain activity. (Mendez did not work on the new study, but had reviewed it.)
Still, Mendez cautioned against reading too much into the results. "It's an interesting finding, but it's only going to be backed-up by long-term neuro-developmental studies that show these benefits last ... and even that would be difficult scientifically, because there are a whole host of influences on a baby's brain once [he or she] is born," he said.
Indeed, the researchers are just now in the process of tracking babies' cognitive and language development, as well as their motor skills, one year after birth to see if there are still differences in brain activity.
"Great parenting," Mendez added, "is never going to be replaced by exercise during pregnancy."
Related
Before You Go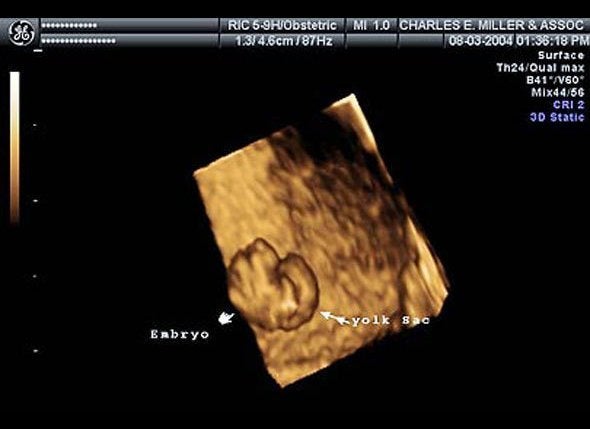 Pregnancy Week By Week