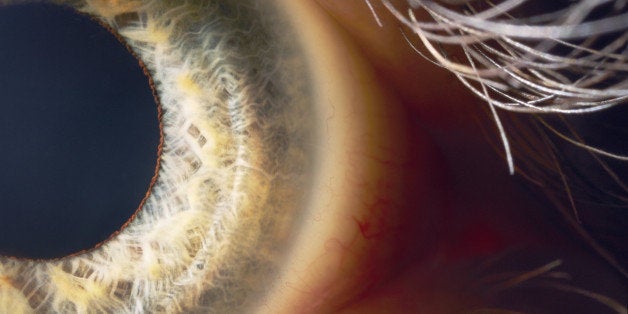 Making sure to get regular exercise could help protect your vision, a new study suggests.
Researchers from the University of Wisconsin School of Medicine and Public Health found that people who exercise three or more times a week have a 58 percent decreased odds of becoming visually impaired, compared with sedentary people, after adjusting for age. Visual impairment was defined in the study as vision loss from disease or trauma that is unable to be corrected with glasses or contact lenses.
"While age is usually one of the most strongly associated factors for many eye diseases that cause visual impairment, it is a factor we cannot change," study researcher Dr. Ronald Klein, M.D., MPH, said in a statement. "Lifestyle behaviors like smoking, drinking and physical activity, however, can be altered. So, it's promising, in terms of possible prevention, that these behaviors are associated with developing visual impairment over the long term."
However, because the study only showed an association between lifestyle factors and visual impairment, it's impossible to say that the behaviors can directly cause -- or prevent -- visual impairment. "Further research is needed to determine whether modifying these behaviors will in fact lead to a direct reduction in vision loss," Klein added.
The study, published in the journal Ophthalmology, is based on data from nearly 5,000 adults ages 43 to 84 who were part of the Beaver Dam Eye Study; they were followed for 20 years.
Researchers found associations between visual impairment after the 20-year follow-up period and certain lifestyle behaviors. For instance, occasional drinking -- as in, drinking less than a serving of alcohol in the average week -- was associated with a 49 percent decreased odds of visual impairment, compared with people who didn't drink any alcohol.
Current and past cigarette smokers were also more likely to have vision problems than people who had never smoked before, they found.
Related