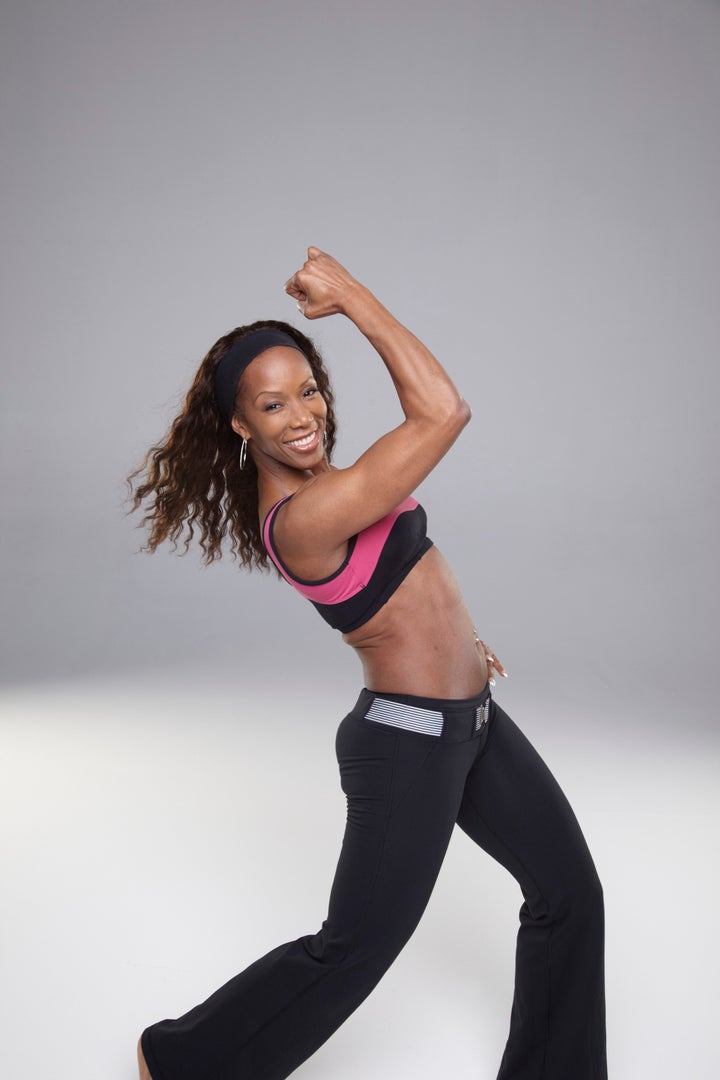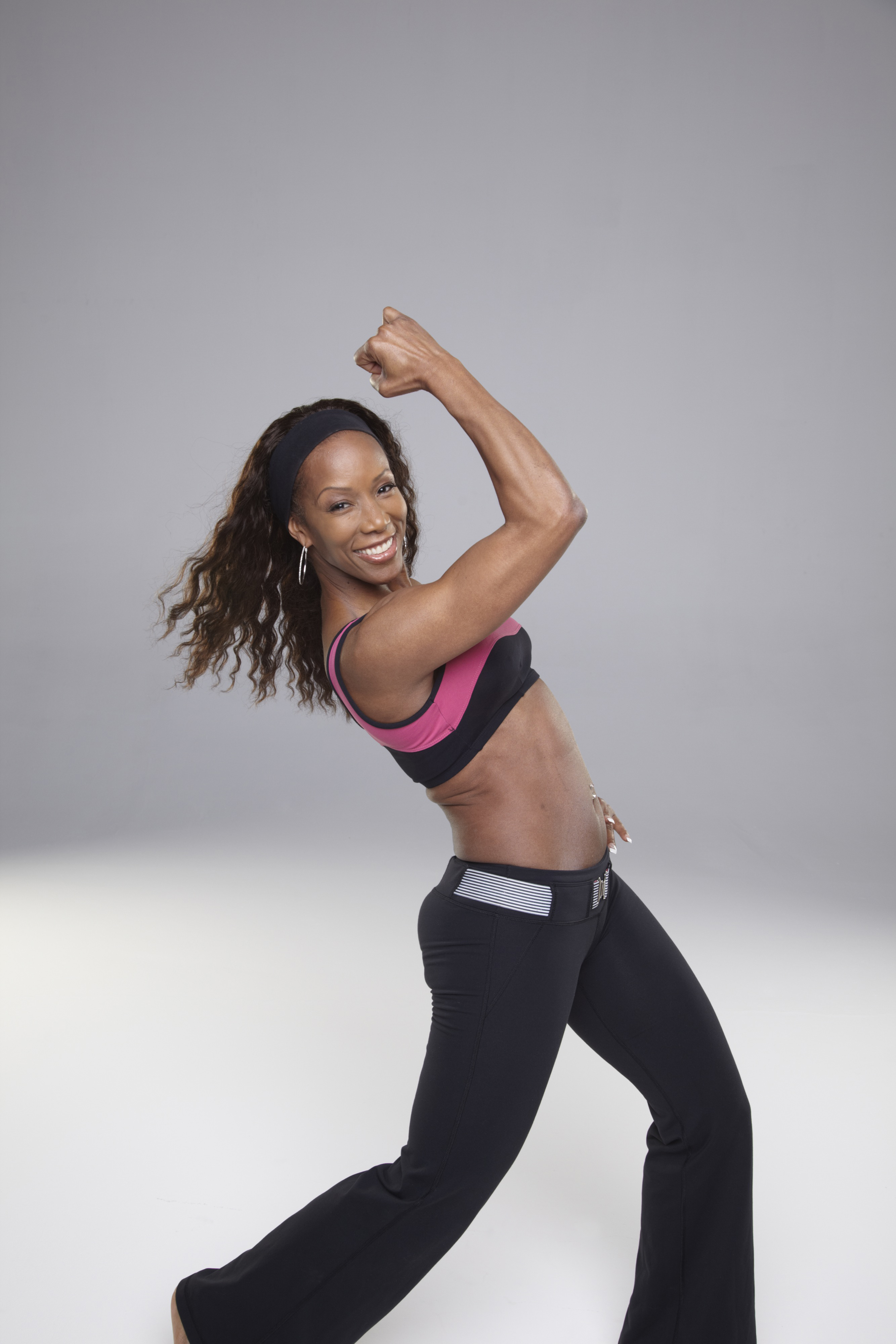 Last weekend Wendy Ida emailed me that she was going to an event. It being a holiday and all, I was thinking this involved the beach, a show, or maybe a somber get-together for Memorial Day. But no -- Ida was gearing up for a competition.
That Saturday she went on to win two first-place trophies for her age group -- women age 45-plus and 50-plus -- in bodybuilding.
Besides this sort of thing, the best-selling author and fitness guru is now also doing rounds for her new book, Take Back Your Life: My No Nonsense Approach to Health, Fitness and Looking Good Naked!
A nationally certified master trainer and nutrition specialist (as well as the aforementioned award-winning bodybuilder/figure champion) Ida is full of energy. But she wasn't always. Hard to believe now.
In addition to her thriving personal training business, Ida's a favorite go-to expert for the media, appearing in dozens of publications, television shows and commercials. Her message: It's never too late to get into shape.
What makes Ida perhaps more unique than the slew of trainers and fit-bodies out there, is that she views being well as a truly holistic endeavor.
She challenges all people -- especially women over 40 -- to see the possibilities for new growth and change as we age: "A lot women are afraid. They are afraid to takes risks; they are staying in their little comfy zone and accepting what life gives them next."
She encourages anyone interested to reject the idea that your desirability peaks and then it's all downhill -- especially for women going through menopause.
"For our mom's generation," she counters, "the symptoms of menopause were still so hush-hush. Now it's about accepting all of that and moving on."
Originally from New Jersey, Ida had a rough start -- one that she feels gave her the strength and empathy to help others.
She fled to LA with her two young children after she'd had enough of an abusive marriage that was exacting its price on her body, mind and spirit -- and endangering her children.
Not an irrational fear, given the well-known correlation between domestic violence and homicide. And according to the National Coalition Against Domestic Violence, witnessing domestic abuse is often how it transmits from one generation to the next.
Making matters more complicated was the fact that her ex-husband was a cop who exploited his access to information, so there seemed to be nowhere to turn.
She felt trapped and it took three attempts for her to finally break free of him.
Growing up in public housing, there was also trouble close to hom;, her mom was battered, and Ida had her share of run-ins with roughnecks. She writes candidly in Take Back Your Life about one such experience:
"I looked over my shoulder and there was my pursuer, bigger than life and within arms' length of me. He was holding a big metal pipe in one hand as he lunged forward to grab me. I instinctively jumped into the taxi and slammed the door shut and the cab driver took off. His face resembled something out of a nightmare and it haunted me for many years to come. I turned around once after the cab sped off to make sure I was safe and once again had escaped harm's way before breaking down again into tears. All I wanted was the safe haven of my mother's arms.

For years this boy in my neighborhood terrorized me almost every day."
But leaving New Jersey presented its own obstacles. For one, she was on her own and as she endeavored to rebuild her life in California as an accountant, she struggled with her weight and health.
She felt drained, stressed, and out of sync with her body: "I felt stuck." Ultimately, she had to have a hysterectomy,which led to early menopause.
She started taking aerobics classes -- but was still over-eating and not getting the results she wanted.
And there were more setbacks along the way: her mother's early passing from colon cancer, the death of her sister from complications related to a brain tumor.
"Mom held a lot of stuff inside. I feel stress killed her (more than) the colon cancer. By the time they found it, it was way out of control."
Ida wanted to set a new course, something her sister, Sylvia, was helping her with -- coaching Ida out of the abusive relationships she'd gravitated towards.

Unmoored by the loss of her sister, it was the intervention of a trainer who saved her: "When I met an earth angel [the trainer] my body started to give me a new outlook."
Getting fit opened a door to a better life.
"My body started breathing, energy started coming back. I started to feel young again. I said to myself, this is the true Wendy. I want some more of this!"
The power of a well-body (on a person who was once mistreated, disregarded or worse) is not lost on anyone. But the true meaning of "body" in this context is, I think, as a symbol for your ability to gain self-knowledge, happiness and peace of mind -- and other things way beyond your initial expectations. In this way Ida has demonstrated how she slowly healed herself. And this is the philosophy behind her book: that getting healthy is not just about working out, but about healing your outlook, motivations, and by changing what fuels your body - what you expose yourself to, the food you eat, the people you love, the places you go.
"People don't want to change -- but that's what keeps you young!" she says joyfully.
A version of this post first appeared in the Pasadena Weekly.
Related
Popular in the Community