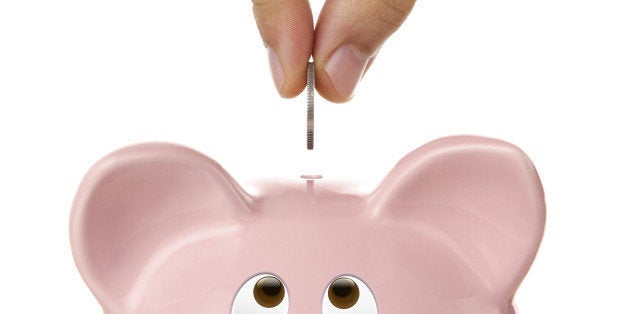 There I was. A place I've been many times before: on a treadmill at the gym. But this time it was the second week of January. The place was pandemonium. Crowded, crazy, noisy. Filled with new running shoes and spandex, the result of a New Year's resolution high. A 63,000 square foot building with hundreds of people planning to change the rest of their lives... over the next week.
Well, now it's the third week of January. And last night's trip to the gym? Front row parking and plenty of treadmills to choose from. For many, inertia has already kicked back in and will remain a powerful barrier until the year starts winding down again.
The same thing happens to many of us when it comes to preparing for retirement. A burst of research here. An impulse buy of Quicken software there. A late evening whim to sign up on Mint.com. Maybe even a decision to finally meet with a financial professional and develop a plan. But then inertia kicks in, life gets back to busy and we continue to save too little and spend too much.
But maybe now you're 50 and starting to worry a little, for the first two weeks of January anyway. I've had the privilege of working with people in their journeys to financial security for many years. A question I've often asked people is, "If you could go back 30 years and tell yourself one thing, what would it be?" You won't be surprised to learn one of the most popular responses is, "I wish I had saved more."
So this year, try something different. Make a resolution around the financial health of your future self -- you, in retirement. Make an attainable goal, something you can realistically achieve like -- "I am going to spend at least 10 hours focused on getting myself better prepared for retirement in 2014." Write it down. Hang it up. Carry it around. (I carry around a small journal where I keep my life's to-do list, including the financial to-dos.)
Start by developing a list of financial resolutions you want to achieve before retirement. Keep them simple and keep them doable. Then narrow that list down to the ones you want to achieve this year. For those of you over 50 and more quickly approaching retirement, here are a few simple steps that can pack a lot of punch:
1. Research how and when to take Social Security payments. There are a surprising number of choices available with this decision. Having a spouse adds more flexibility and consequence to these decisions, especially if you both work. So does the age at which you start payments. A good or bad decision will follow you through retirement.
2. Calculate your likely fixed expenses in retirement and try to determine whether you will (or could have) enough guaranteed income sources to cover them. Such sources including social security, annuities and defined benefit pension payments. A retirement strategy designed to make sure you can at least "pay the bills" no matter what is a great place to start planning ahead.
3. If you are a participant in a 401(k) plan, understand how the catch-up provision that kicks in at age 50 can help you finish strong as you near retirement.
4. Last but not least, meet with a qualified financial professional, develop a plan and follow it. This one frequently tops financial to-do lists, but an alarming number of people continue to avoid taking the step.
Think of your financial plan as the spandex that holds your retirement in place. Running shoes are one of the tools you use to succeed in retirement, while the treadmill is the path to retirement. None of these things do your body any good if you don't utilize them. Just like a retirement plan you never act on. As we all know, great intentions don't equal a healthier you, or a secure retirement. Take a little time for your future self this year. You'll thank yourself later. Happy New Year.
Check back next week for my retirement readiness top 10 checklist and more ideas on how to meet your financial resolutions in 2014.