Sometimes it takes a photograph to remind people of the countless acts of heroism that happen every day all around the world.
(Story continues below.)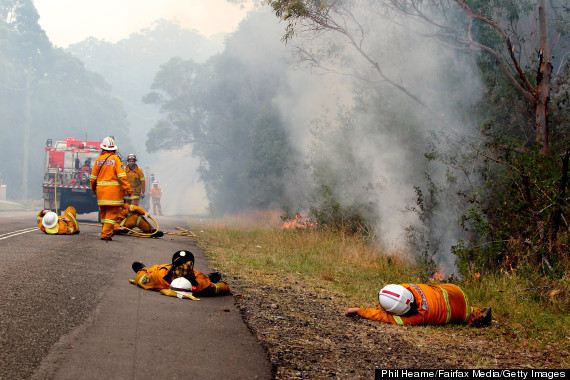 Exhausted firefighters take a rest while fire burns close by, on Crangan Bay Road, on Oct. 18, 2013, in Nords Wharf, Australia. (Phil Hearne/Fairfax Media/Getty Images)
"Firefighters from across Australia are joining fire crews working to battle the New South Wales bushfires," the page reads. "They're our fathers, mothers, sons and daughters, lending a hand to help our communities in their time of need. Send your messages of support."
But the men and women sprawled along the roadside in the photo said they weren't asking for recognition -- and they certainly don't see themselves as heroes.
Matthew Jones-Power, a 24-year-old member of the Wallarah Rural Fire Service pictured in the image, told the Morning Herald that Hearne's photo memorialized the first break many on the brigade had received in close to 24 hours.
Related
Before You Go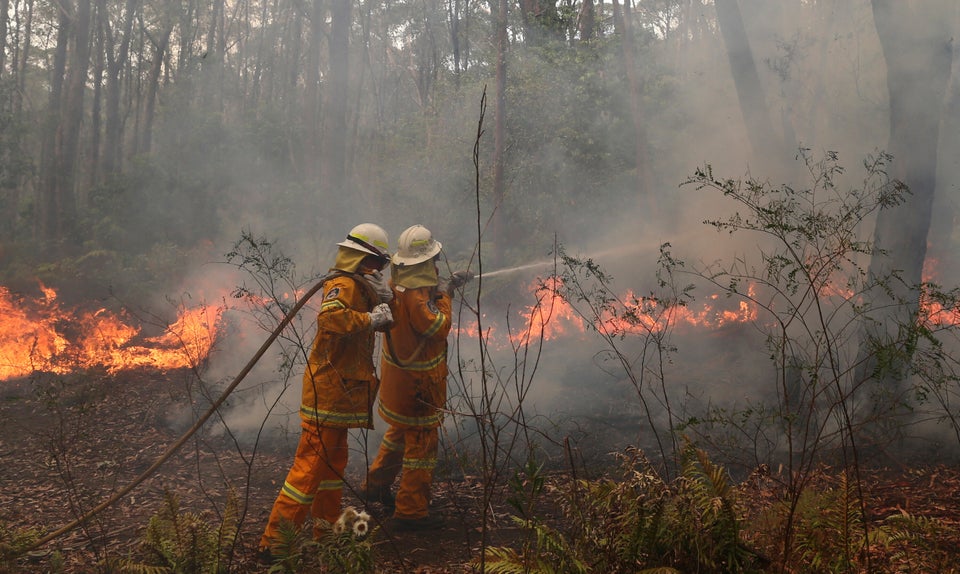 Wildfires Rage Across Australia
Popular in the Community