I stopped by Bergamot Station last week to check out a few exhibitions at various galleries and spent --to my surprise-- more time there than I had initially intended. So let me take you on a short tour...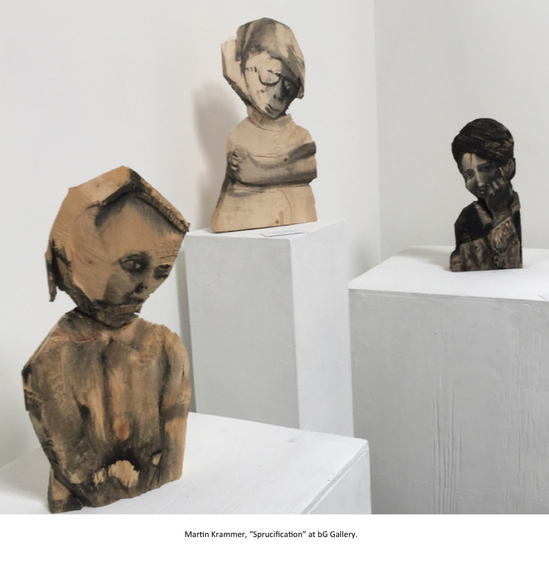 At bG Gallery, I found an exhibition of sculptures by Austrian artist Martin Krammer -- his first exhibition in the U.S. Inspired by early 20th century photographic portraits, Krammer carves his figurative sculptures out of wood, with their flattened surfaces enhanced by black watercolor paint.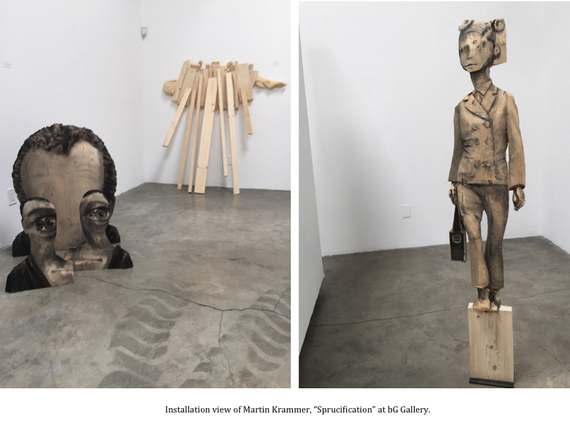 The exhibition's press release quotes Krammer, saying that "[his] intention is to connect with the characters and melt the pose and the moment of the photo into a new object, a free standing bas- relief which is nearly as flat as the picture...". I found myself walking around these roughly carved sculptures that leave the strange but appealing impression that after making his "realistic" full-body portraits, the artist somehow pressed and flattened them into 2 dimensions, thus enhancing their resemblance to the original photographic portraits. The exhibition runs through August 30th.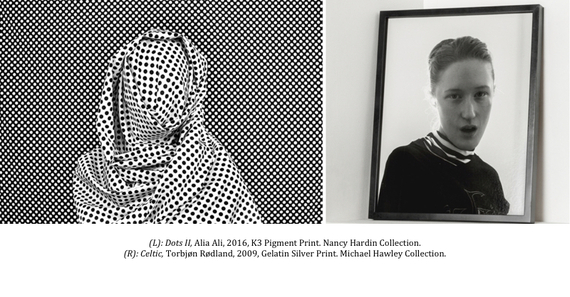 ROSEGALLERY has an unusual exhibition, "Collectors' Favorites", which is comprised of over 70 photographs culled from private collections of members of The Photographic Arts Council - Los Angeles. This exhibition offers not only a rare chance to see works by such masters as Robert Frank, Irving Penn, Imogen Cunningham, and Edward Weston but it also provides insights into the intriguing, and sometimes peculiar, preferences and choices made by these private collectors.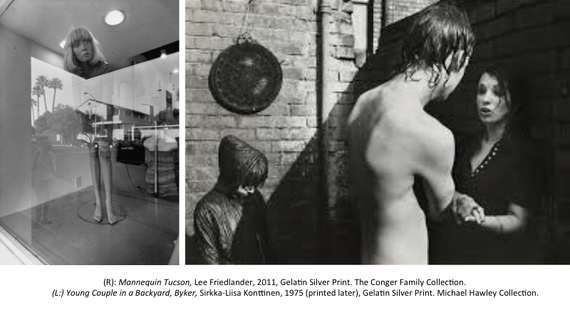 The exhibition is closing on September 3rd, but this coming Saturday, August 27th ROSEGALLERY will host a conversation between these L.A. photography collectors and Virginia Heckert, curator at the Getty Museum. This event is scheduled to start at 11:30am and is open to the public.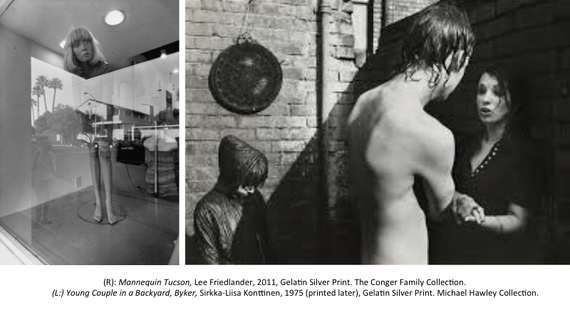 Now I want to invite you to the Robert Berman Gallery to see the exhibition "Save America" which will throw you into the very center of the political drama and circus of our presidential election. Starting with the Warhol's 1972 demonic portrait of Nixon bearing the slogan "Vote McGovern", the exhibition proceeds with a series of political portraits all appropriated from Warhol, among them a portrait of George W. Bush with a handwritten note, "Vote Obama".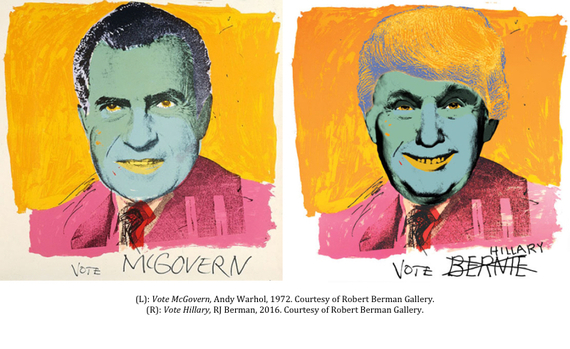 And the most sizzling of them all is a smiling but scary face of Donald Trump with a particularly poignant written message underneath: "Vote Bernie", but with Bernie's name crudely scratched out and replaced with Hillary. All of these appropriated works are created by RJ Berman, and if you do a little research, you will be appropriately amused to learn that the full name of this daring artist is Robert Berman, the very art dealer and owner of this gallery.
So ladies and gentlemen, if you're still uncertain as to whom you'll vote for in this upcoming election, come see this exhibition before it closes this Saturday, August 27th. It will definitely help you make the right choice.
To learn about Edward's Fine Art of Art Collecting Classes, please visit his website. You can also read The New York Times article about his classes here, or an Artillery Magazine article about Edward and his classes here.
Edward Goldman is an art critic and the host of Art Talk, a program on art and culture for NPR affiliate KCRW 89.9 FM. To listen to the complete show and hear Edward's charming Russian accent, click here.
Calling all HuffPost superfans!
Sign up for membership to become a founding member and help shape HuffPost's next chapter