Palestinian NGOs working with young people in Palestine and Israel face intense pressure from donors - many of them European organizations and foundations, and the EU itself - to facilitate dialogue between young Israeli Jews and Palestinians. This is despite the power asymmetries between the two groups due to Israeli occupation and human rights violations. At Baladna Association for Arab Youth, we think it is vital that the world understands that reconciliation efforts need to be underpinned by a political framework that protects the human rights of all.
In the Palestinian occupied territories, reconciliation programs have various names: "dialogue," "exchange," "conflict mitigation," "peacebuilding," etc. Many Palestinian civil society groups have adopted the term "co-existence projects" to refer to what has grown into a big business of organizing encounters between young Jews and Palestinians. This is an indefinitely sustainable business, since the frequently renewed "peace talks" continue to repeat the same cycle of failure - illegally-constructed settlements, occupation, siege, bombardments - and all other human rights violations become even more entrenched.
But is it fair to ask Palestinians to begin to engage in dialogue while these violations are taking place?
Youth-focused NGOs like Baladna are under intense pressure from donors to start co-existence programs that are not in line with our mission or values. For instance, partnerships with some donors are conditional on our engaging in co-existence programs, and often donors dangle funds earmarked solely for these types of activities.
At Baladna, we organize youth groups among Palestinians who are citizens of Israel. Young Palestinians, even within the Green Line, face routine discrimination, violation of rights, and the loss of privileges such as international travel and opportunities like quality education. Baladna works with these young people to foster community development, and helps them gain opportunities to volunteer abroad, as well as advocate for equal rights for Palestinians internationally. Our work is centred on youth exchanges and strategic alliances. In other words, we are committed to dialogue, learning and cross-cultural understanding. At the same time, we work hard to ensure that those with whom we exchange and dialogue fully support the human rights of each Palestinian youth in our program.
The co-existence industry first sprung up in the 1980s, when a number of projects encouraging contact between Jewish Israelis and Palestinians began to appear. One example is the USAID Reconciliation Program Fund offering competitive small grants. Since 2004, this program has funded 60 "people-to-people" programs for conflict mitigation and reconciliation in Israel, the West Bank and the Gaza Strip, totalling $42.7 million. For well-meaning international donors, the virtue of bringing together groups of young Jews and Palestinians to play football, go to the beach or go camping seems indisputable. The stated goal is to create a climate of trust and friendship between the respective youth of two conflicting peoples.
But the tangible contributions of decades of such projects towards achieving a settlement to the conflict and an end to occupation are negligible. Despite the many initiatives, Gaza remains besieged and violence by settlers in the occupied territories continues unabated; meanwhile, Israeli military law shields systematic violations of human rights by Israeli soldiers. The situation continues to deteriorate: in 2014, more Palestinians were killed by Israel than in any year since 1967.
Within the Green Line, the Palestinian citizens of Israel face discrimination under the law, with more than 50 laws that prevent equality. Israel's increasingly rightwing governments continue to seek ways to further undermine our rights, with government officials speaking of "transfer".
Since the loss of our country in 1948, around 70% of Palestinians have been turned into refugees, living with limited rights in refugee camps in neighbouring countries, or as internally displaced refugees inside areas under Israeli control. Fundamental rights to education are routinely ignored and violated in areas under Israeli military control, with a chronic shortage of classrooms and infrastructure caused by Israeli blockades, refusal to give building permits, and even destruction of schools. Freedom of expression is also routinely denied to Palestinians, both in the West Bank and inside Israel. Palestinian citizens of Israel voicing opposition to Israel's bombing of Gaza in 2014 found themselves detained by police, expelled by universities or even fired from their jobs.

It has become clear to those of us working in the field that engaging in superficial co-existence projects with no foreseeable end merely creates false hopes of peace and impressions of possible safety and security. For co-existence initiatives to be useful, it is vital that both sides recognize and work for human rights and share the values of equality, peace and justice.
This position has received support in recent years by the growing BDS (Boycott, Divestment, Sanctions) movement. Started in 2005 by 171 Palestinian civil society organisations, its broad aims are to pressure Israel to end the occupation, allow refugees to return home, and stop racism and discrimination against Palestinians living inside Israel. More specifically, the parameters of partnerships and shared projects with other organisations, Israeli or other, are to be based on the acceptance by all parties of these basic principles, a position supported and followed by almost every Palestinian NGO and many international NGOs. The goal is to produce real progress rather than empty dialogue that goes nowhere.
We at Baladna strongly believe in international dialogue, solidarity and cooperation. But we also think that a principled stand must be taken to ensure that any dialogue and partnerships we join help strengthen democratic values and practices in the region.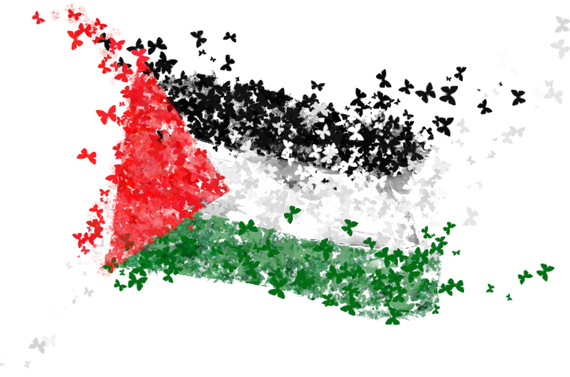 Popular in the Community