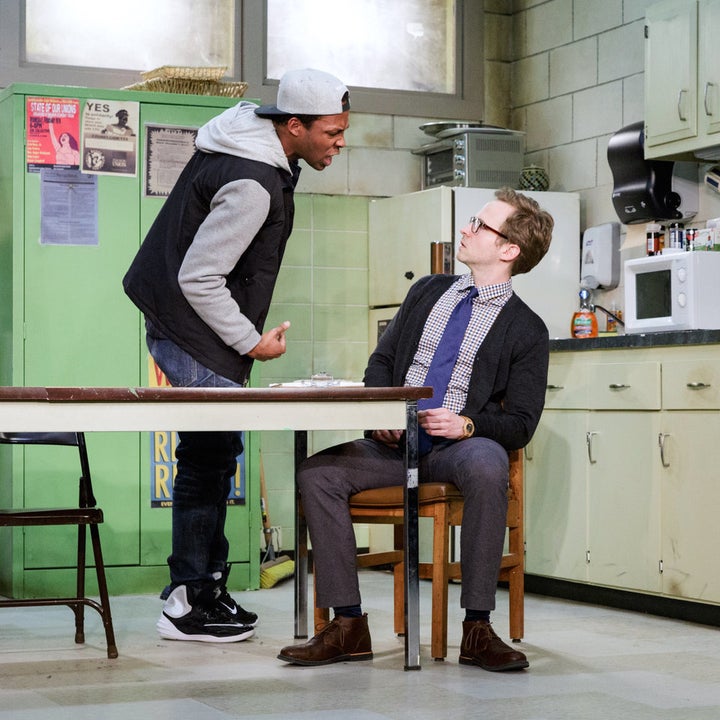 The new off-Broadway play "Exit Strategy" puts a very personal spin on the institutional failure of the U.S. education system, depicting the chaotic final days of an inner city high school.
"That's kind of what life is like when you go into extreme moments," Holter told The Huffington Post in an interview. "It's not always incredibly devastating. There are big moments of levity."
"Exit Strategy," which plays New York's Cherry Lane Theatre through May 6, begins with an all-too-familiar scenario: a long-struggling Chicago high school receives its closure notice. Over the course of one final academic year, the school's vice principal, five beleaguered teachers and an ambitious student fight to save the campus from being shuttered. But can they?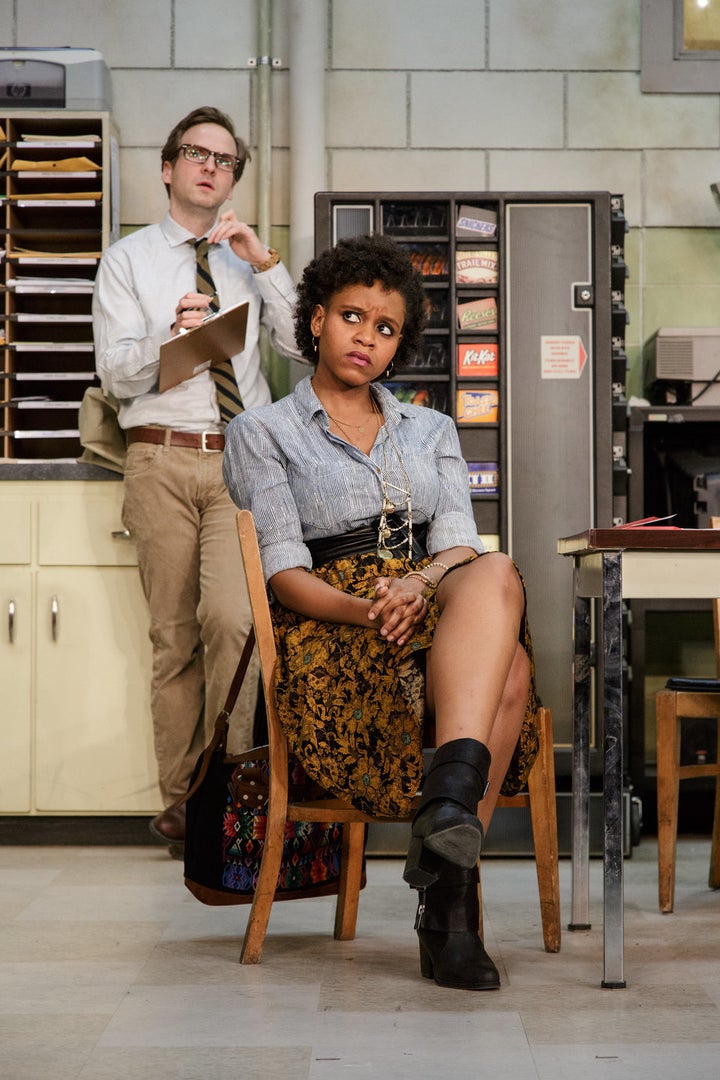 Director Kip Fagan was quick to clarify that his production of "Exit Strategy," which comes to New York after an acclaimed run in Philadelphia, is "not exactly an issue play."
"It's about an issue, but really, it's a personal play," he said. Without offering any spoilers, he stressed that the show does not offer a tidy conclusion for the issues it portrays by the time the curtain falls. "It takes you on a crazy, entertaining ride, and at the end, leaves you quietly devastated."
It was Holter's work, Fagan said, that convinced him to helm "Exit Strategy."
"He's just a powerhouse of a guy," he said. "He's really, really smart, energetic, and a little bit crazy. I liked his voice."
For actors Rey Lucas and Ryan Spahn, who play a math teacher and the vice principal, respectively, the show also resonated on a personal level, and felt particularly relevant coming ahead of the 2016 U.S. presidential election.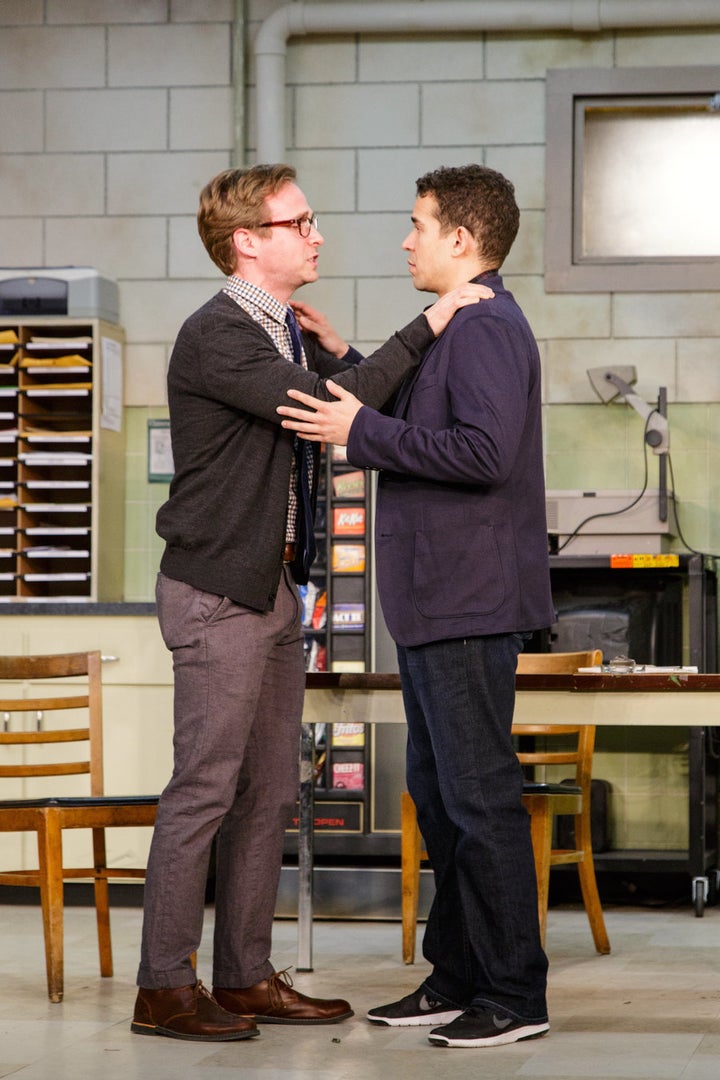 "Regardless of what your politics are, I think we can all agree that education is so important," Lucas, who plays an "ex-frat boy turned math teacher" Luce, said. "It really surprised me, really moved me and really made me laugh out loud. Even though there are some hard truths explored, it's done with so much humor."
Added Spahn: "We live in a system where there are schools that, if you win a lottery, that child gets plucked out of a shitty circumstance to what is arguably a better one, and therefore, potentially has a better life because he won the lottery. It's just crazy that education can be left up to chance like that."
"Exit Strategy" plays New York's Cherry Lane Theatre through May 6. Head here for more details. 
Calling all HuffPost superfans!
Sign up for membership to become a founding member and help shape HuffPost's next chapter
BEFORE YOU GO
PHOTO GALLERY
Michelle Obama Brings "Broadway At The White House"