The Burj Khalifa in Dubai is widely known as the world's tallest building, measuring in at 2,716.5 feet and 160 stories. It's an extraordinary structure, but what's even more extraordinary is a think tank's strange proposal to cover the towering skyscraper in a giant fabric sock made of reflective material... all in the name of art.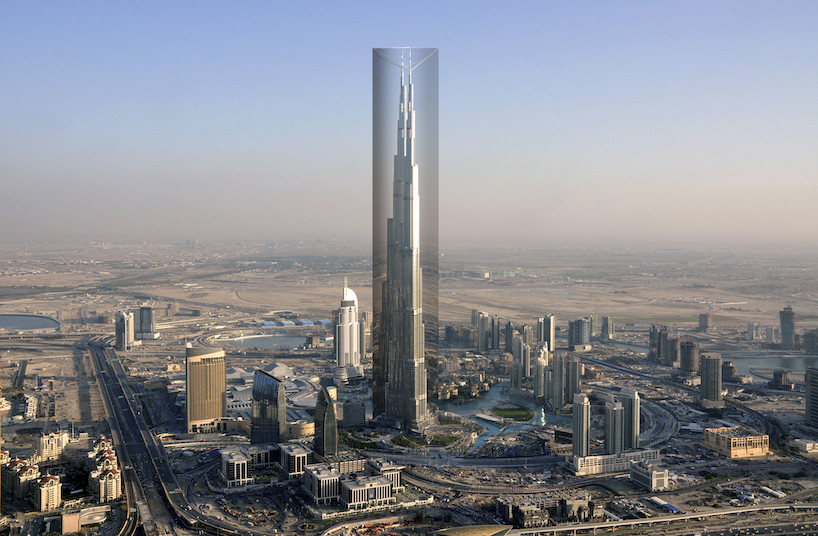 The bizarre endeavor, called EXO-BURJ, would cover the entire building, from spire to ground level, in a "super-lightweight, reflective and semi-transparent fabric material," according to a press release from the Dubai-based think tank, OP-EN. The temporary casing would, as you might guess, reflect the expansive urban scenes around it, because... tourists would like that?
"In the spirit of exploring creative potential in the public realm, Exo-Burj aims to create a fluid urban ambience," OP-EN explains. "Visitors would not only be able to view the temporary installation from a distance -- which would reflect the tower and its surroundings -- but also walk up-close and experience the installation first-hand."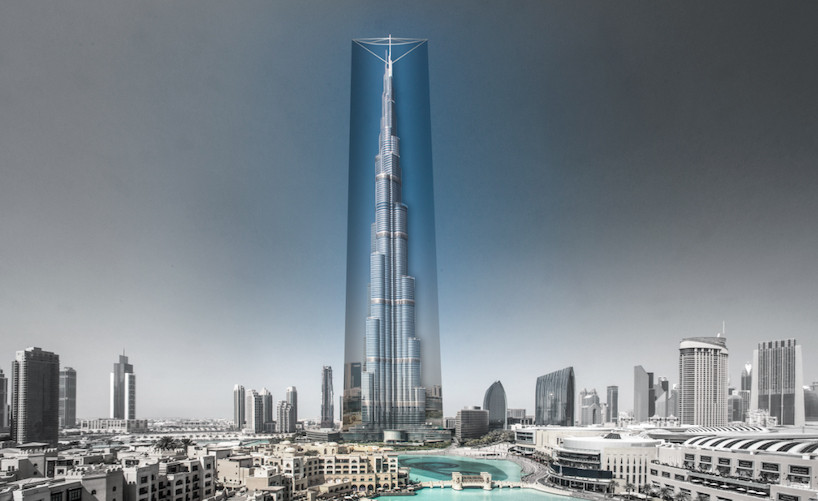 A site-specific art installation like this would surely be one of the largest of its kind. And one of the most puzzling. Weren't skyscrapers phallic enough without a condom-like exterior of architectural scale? Nonetheless we're sure Christo and Jeanne-Claude would be proud.
The project is still in the very early stages of development, Ahmed Salman from OP-EN explained to The Huffington Post. "As next steps are taken while assessing the developer's interest, and feasibility studies are done, I'm sure there will be more to share."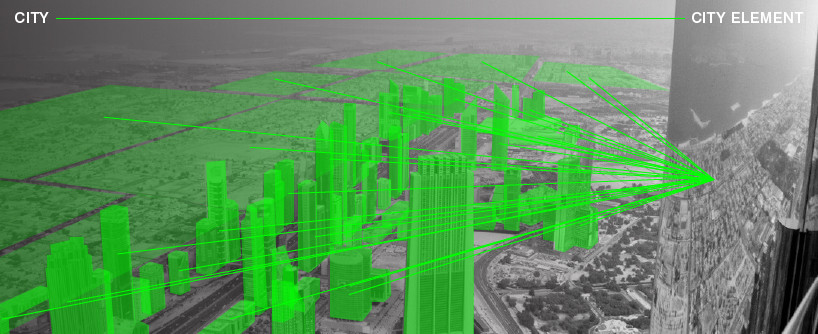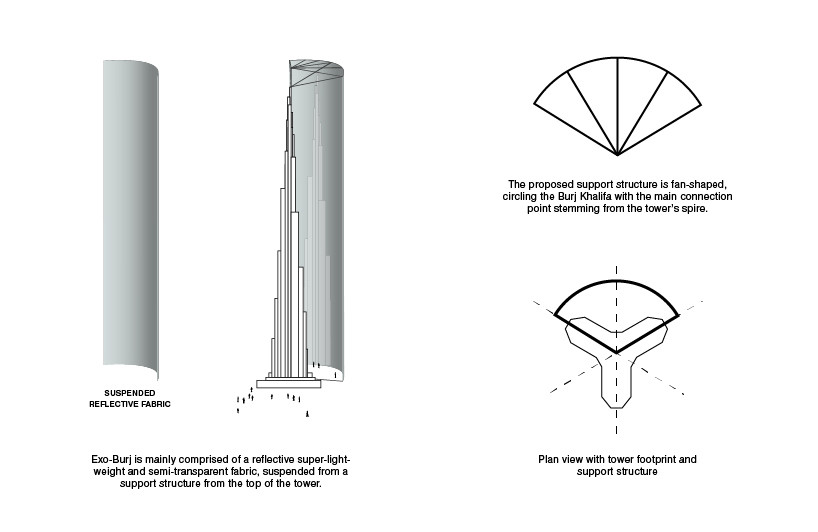 Related
Popular in the Community