Exodus International, a large Christian ministry that claimed to offer a "cure" for homosexuality, plans to shut down.
In a press release posted on the ministry's website Wednesday night, the board of directors announced the decision to close after nearly four decades.
"We're not negating the ways God used Exodus to positively affect thousands of people, but a new generation of Christians is looking for change -- and they want to be heard," Exodus board member Tony Moore said.
"Exodus is an institution in the conservative Christian world, but we've ceased to be a living, breathing organism. For quite some time we've been imprisoned in a worldview that's neither honoring toward our fellow human beings, nor biblical," said Alan Chambers, president of Exodus.
The apology coincided with the ministry's annual conference in Irvine, Calif., and the planned broadcast of a "Gods & Gays" report on "Our America With Lisa Ling," which is slated to air on OWN tonight.
Last year, Chambers decided to stop endorsing the widely denounced practice of gay "reparative therapy." The full text of his personal apology is available here.
Chambers isn't the only Exodus member who is sorry. In April, John Paulk, former chairman of Exodus and the co-author of "Love Won Out: How God's Love Helped Two People Leave Homosexuality and Find Each Other," renounced his past involvement in the "ex-gay movement," and expressed remorse for his actions.
"For the better part of 10 years, I was an advocate and spokesman for what's known as the 'ex-gay movement,' where we declared that sexual orientation could be changed through a close-knit relationship with God, intensive therapy and strong determination," Paulk said. "At the time, I truly believed that it would happen. And while many things in my life did change as a Christian, my sexual orientation did not."
He added: "Today, I do not consider myself 'ex-gay,' and I no longer support or promote the movement. Please allow me to be clear: I do not believe that reparative therapy changes sexual orientation; in fact, it does great harm to many people."
Exodus plans to launch a separate ministry that aims to be more welcoming.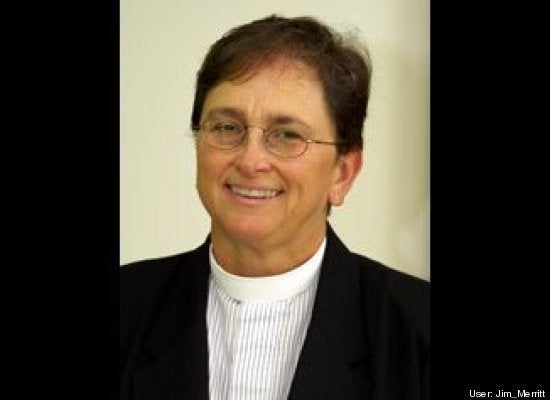 Most Inspiring LGBT Religious Leaders
Related
Popular in the Community