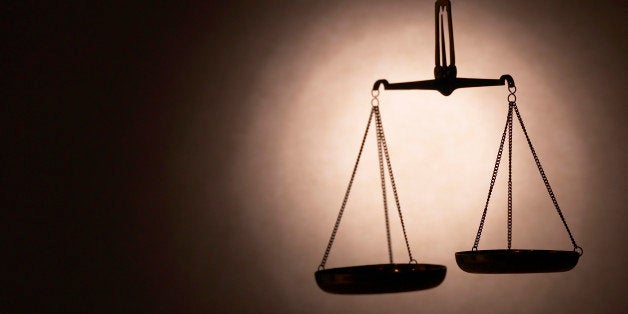 In 2015, the highest-ever number of convicted prisoners were exonerated of the crimes for which they were incarcerated, according to a recent report by the National Registry of Exonerations, a project run by the law school of the University of Michigan, which has tracked prisoner exonerations since 1989, the year of the first U.S. exoneration based on DNA evidence.
The 149 prisoners exonerated in 2015 had served an average of 14.5 years on the dismissed charges. The exonerations came in 29 states and the District of Columbia, plus a few from the federal system and U.S. possessions. Just two years earlier, exonerations totaled 89 nationwide.
Texas accounted by far for the most exonerations with 54, followed by New York (17), Illinois (13), and Alaska (6); California and North Carolina each had five prisoners exonerated. Alabama, Connecticut and Wisconsin each saw four prisoners exonerated, and three prisoners were exonerated apiece in Florida, Pennsylvania, Virginia and the federal prison system.
The exoneration report also showed the increasing effectiveness the 14 conviction-integrity units that have been added to some prosecution offices to monitor and review the fairness of conviction. Over a third of the exonerations stemmed from these offices.
What crimes were the most common for prisoner exonerations last year? Of the 149 exonerations, 58, or roughly 39% of the total, and another all-time record, were for homicide convictions (including four manslaughter cases). In five cases, the convicted prisoner had been handed down a death sentence, while 19 were serving life sentences.
Drug possession charges were involved for 47 exonerated convicts last year (yet another record number), and about one-third of all exonerations. Nearly all of the exonerations of drug possession charges came from Texas, where Harris County (home to Houston) wiped out 42 guilty pleas, after the county D.A.'s Post-Conviction Review Section discovered a pattern of defendants who pled guilty even when the crime lab report showed no controlled substances were present.
While in the early years of the exoneration registry DNA-based evidence accounted for most exonerations, that's no longer the case. In 2015, just 26 exonerations, or about 17% of the total, were based in whole or part on DNA evidence.
The most exonerations in 2015 came from the "no-crime" category: in 75 cases, a review found no evidence showing the defendant who had been convicted had committed any crime at all. Of these, 48 were drug cases where materials seized from defendants were tested and turned out not to contain an illegal substance. Other convictions overturned for lack of evidence included six homicides and 14 other violent felony charges.
Other frequent reasons for exonerating prisoners included guilty pleas, usually made to avoid even harsher charges, and official misconduct, either by police or prosecutors. Each of those factored in 65 exonerations. (Since exoneration can be based on more than one factor, some double-counting is possible). In 27 exonerations last year, the prisoner was found to have made a false confession; in 22 cases, this happened with homicide defendants, most of them younger than 18 and/or mentally impaired.
Christopher Zoukis is the author of College for Convicts: The Case for Higher Education in American Prisons (McFarland & Co., 2014) and Prison Education Guide (Prison Legal News Publishing, 2016). He can be found online at ChristopherZoukis.com, PrisonEducation.com and PrisonLawBlog.com
Related
Popular in the Community