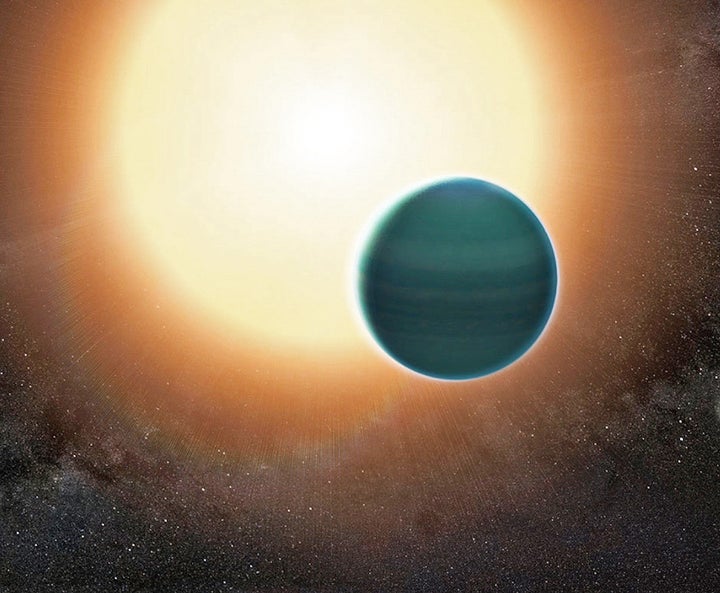 Scientists are studying water vapor in the atmosphere of an exoplanet discovered in 2011, dubbed HAT-P-26b. NASA reports that combined observations from the Hubble and Spitzer space telescopes reveal this planet ― more than 430 light-years from Earth ― has an atmosphere of hydrogen and helium.
Orbiting a sun that's twice as old as our own, HAT-P-26b is approximately the same size as one of our solar system's outer planets, Neptune, which also has a hydrogen-helium atmosphere. HAT-P-26b is considered a "Warm Neptune" because it orbits its sun more closely than our own Neptune does.
According to NASA, "HAT-P-26b's atmosphere is relatively clear of clouds and has a strong water signature, although the planet is not a water world. This is the best measurement of water to date on an exoplanet of this size."
At the University of Exeter in the U.K., astrophysics professor David Sing is a co-leader of the HAT-P-26b research team, and co-author of a study published May 11 in the journal Science.
"This 'Warm Neptune' is a much smaller planet than those we have been able to characterize in depth, so this new discovery about its atmosphere feels like a big breakthrough in our pursuit to learn more about how solar systems are formed, and how it compares to our own," Sing explained in a University of Exeter statement.
The following video demonstrates how astronomers discover exoplanets using the transit method.
HAT-P-26b study leader Hannah Wakeford, of the Goddard Space Flight Center in Maryland, said the research is important because it changes how scientists think about the birth and evolution of planetary systems.
"Astronomers have just begun to investigate the atmospheres of these distant Neptune-mass planets, and almost right away, we found an example that goes against the trend in our solar system," Wakeford said in a NASA statement.
"This kind of unexpected result is why I really love exploring the atmospheres of alien planets."
Related
Before You Go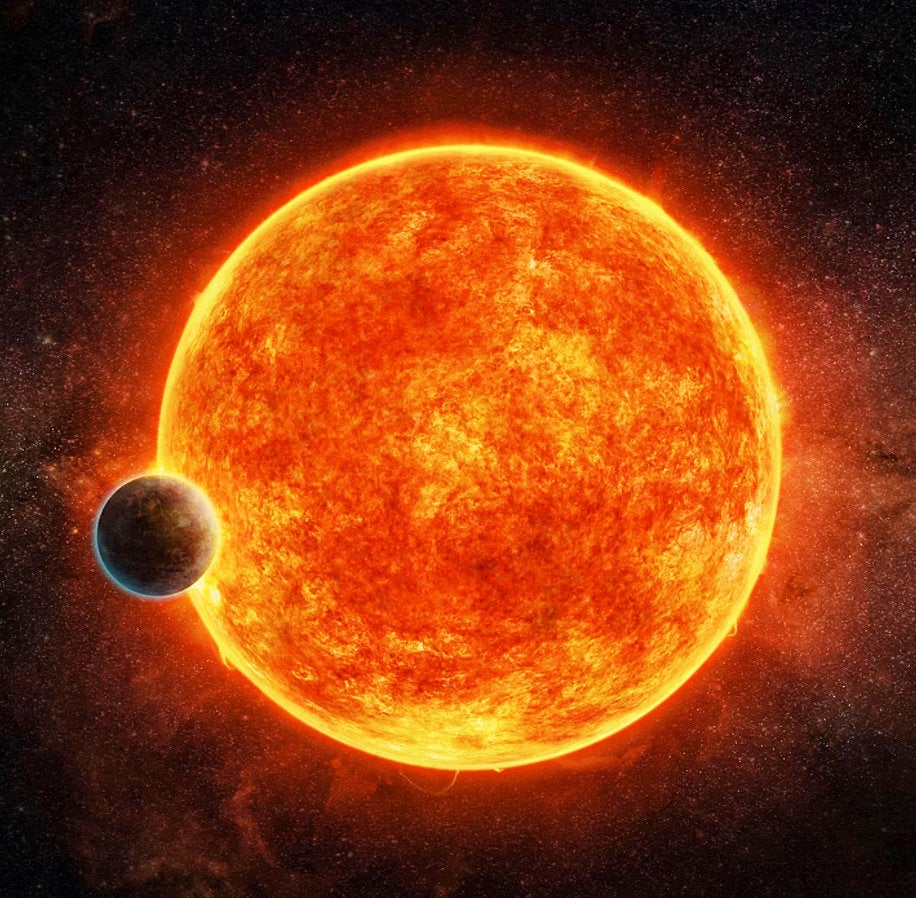 Artists' Conceptions Of Extrasolar Planets
Popular in the Community