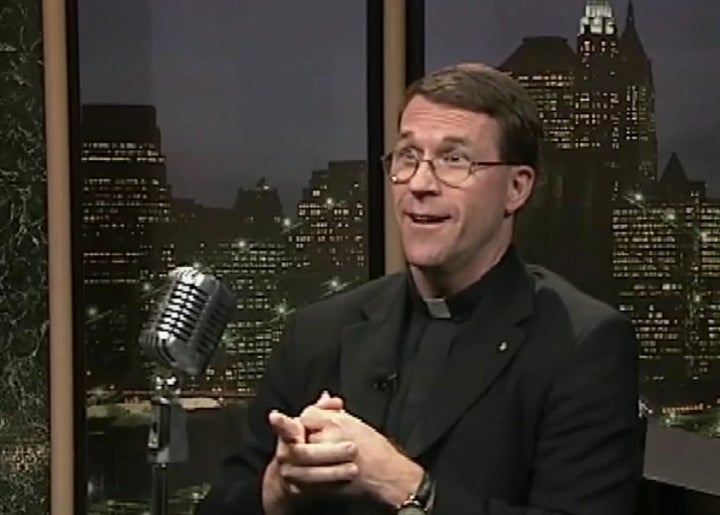 (Reuters) - A Virginia woman who claims a priest sexually abused her while performing an exorcism is suing a Catholic diocese and an anti-abortion group for $5.3 million in damages.
The woman claims the Rev. Thomas Euteneuer abused her between April 2008 and September 2010, according to the suit filed in Virginia's Arlington County Circuit Court.
The suit names as defendants the Catholic Diocese of Arlington and its bishop, Paul Loverde, as well as the anti-abortion group Human Life International and HLI Endowment Inc.
Euteneuer had been transferred from the Diocese of Palm Beach, Florida, to serve as president of Human Life International and HLI Endowment in 2000. He resigned in August 2010.
The woman, identified in the suit as Jane Doe, said she signed an "agreement for spiritual help" with Euteneuer in February 2008 because "she believed she was in desperate need of the rite of exorcism," the suit said.
Euteneuer repeatedly hugged, kissed and groped the woman, and said he was "blowing the Holy Spirit into her," according to the suit, which was filed on June 19.
Euteneuer told the woman to undress on about six occasions, touched and kissed her body, and put his finger in her vagina, court documents said.
The suit alleges that Loverde and the Diocese of Arlington knew Euteneuer would perform an exorcism on the woman.
Asked about the suit, the Diocese of Arlington said Euteneuer had never been its employee. He worked for Human Life International, an independent company, subject to his bishop in Palm Beach, it said.
"Rev. Euteneuer was not authorized to perform an exorcism on the plaintiff," it said in a statement, adding that the diocese had its own exorcist.
The woman's attorney, Demetrios Pikrallidas, said Euteneuer was not named as a defendant because he had reached a private settlement with her.
Dianne Laubert, a spokeswoman for the Diocese of Palm Beach, said Euteneuer had been recalled when the allegations surfaced. His "priestly faculties" were withdrawn and he can no longer celebrate Mass or administer sacraments, she said.
The woman is seeking $5 million in compensatory damages and $350,000 in punitive damages.
Euteneuer's behavior "was never within the scope of his employment with" Human Life International, the anti-abortion group said in a statement. "We intend to vigorously defend HLI from the false accusations made against it."
(Reporting by Ian Simpson; Editing by Stacey Joyce)
Calling all HuffPost superfans!
Sign up for membership to become a founding member and help shape HuffPost's next chapter
BEFORE YOU GO