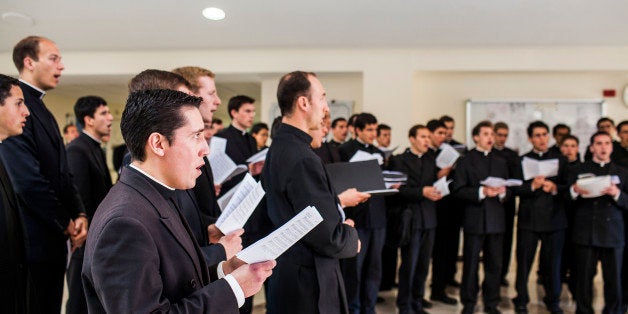 On Sunday, the ninth annual "Exorcism and Prayer for Liberation" conference wrapped up at the Pontifical Athenaeum Regina Apostolorum in Rome. It covered the phenomenon of demonic possession as well as the specter of Satanism, both of which are threats that Pope Francis believes are pressing and real.
The Washington Post's report, "A modern pope gets old school on the Devil," examined Pope Francis' strong emphasis on the Devil, noting, "After his little more than a year atop the Throne of St. Peter, Francis's teachings on Satan are already regarded as the most old school of any pope since at least Paul VI, whose papacy in the 1960s and 1970s fully embraced the notion of hellish forces plotting to deliver mankind unto damnation."
Almost 200 delegates from around the world attended the Vatican-sponsored event, which addressed "the theoretical and practical implications of the ministry of exorcism." These included priests and nuns, but also psychiatrists, sociologists, doctors, and criminologists to take what the Church called a "multi-disciplinary" approach to exorcism, The Telegraph reports.
"It is not a course to become exorcists. The goal is to offer useful tools to the priests for their pastoral work, information and support for families," a press release stated. However, conference organizers told The Telegraph that though 250 priests are currently trained as exorcists in Italy alone, many more are needed.
Swiss priest and exorcist Fr. Cesar Truqui told The Telegraph, "Just in the dioceses of Rome, around a third of calls that are received are requests for the services of an exorcist."
A report last year in Italian paper La Repubblica featured Fr. Francesco Bamonte, the president of the International Association of Exorcists, who said that the rising demand for trained exorcists in Italy is linked to a growing interest in the occult.
Pope Francis has frequently mentioned the Devil in his speeches, such as when he urged the faithful to "learn to fight the devil...who exists even in the 21st century" in his April 11 homily. He gained attention last May for laying his hands on the head of a boy, in what many considered to be an actual exorcism. The Vatican denied that the pope "intended to perform an exorcism," according to ANSA, but speculation remains about what really happened.
Video of the purported "exorcism"
The conference was organized by the Regina Apostolorum Pontifical Ateneo Sacerdos, and GRIS (Group of Socio-Religious Research and Information).
Giuseppe Ferrari of GRIS commented, "We live in a disenchanted society, a secularized world that thought it was being emancipated, but where religion is being thrown out and the window is being opened to superstition and irrationality."
Support HuffPost
The Stakes Have Never Been Higher
Related
Before You Go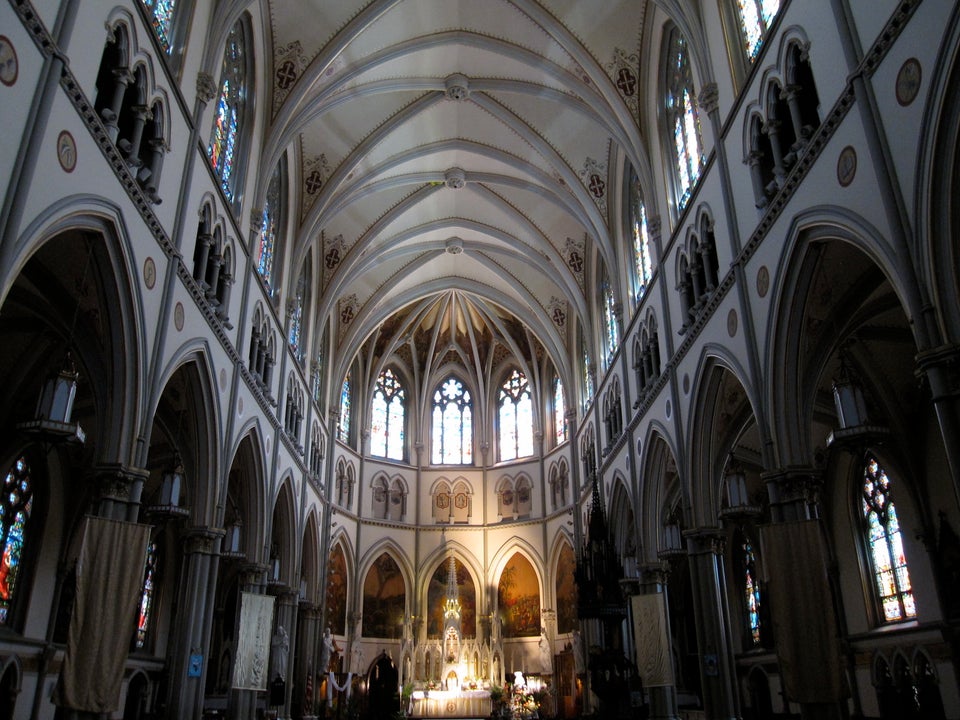 20 Haunted Churches
Popular in the Community