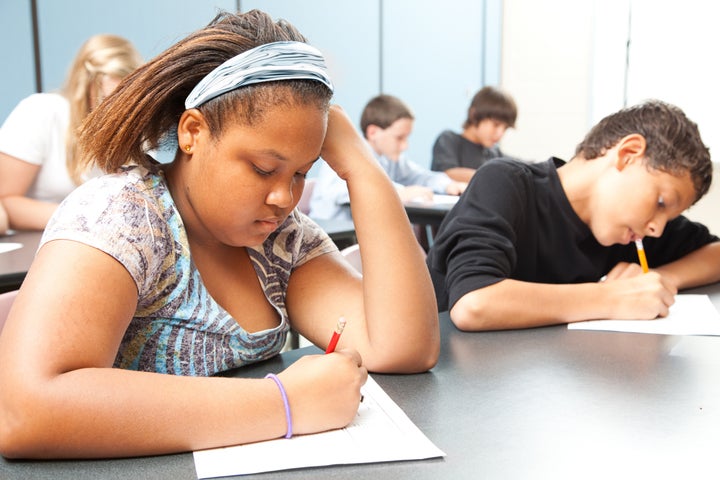 President Obama's 2014 budget proposes an increase to funding for expanded learning opportunities through the 21st Century Community Learning Centers (21st CCLC) grant program. This is an exciting step in the right direction for our low income children and youth, because we know, after decades of research, that the lack of meaningful learning opportunities beyond the traditional school day and year can set students back in school and in life.
Let's take a look at where the conversation around expanded learning opportunities currently is. The good news is that policymakers and practitioners are paying increasing attention to the importance of expanded learning programs. Many of these programs have been in place long enough for meaningful data to be gathered and we now know that high quality expanded learning programs work. We just wrapped up an extensive evaluation for our Summer Matters campaign, a state-wide movement focused on creating and expanding access to high quality summer learning opportunities for all California students, and the results are exciting. Analysis of the data concluded high quality summer learning programs bolstered students' academic success by strengthening their academic skills and increasing the effectiveness of their work habits and confidence in their abilities as learners.
That's the good news. The bad news is that districts receive limited federal funds through 21st CCLC, and often have little to no state funding for expanded learning opportunities. In California alone, demand was more than eight times higher than the amount of available funding for after-school and summer programs in the latest round of applications for federal funds.
The Partnership for Children & Youth has worked with program providers, school administrators, and community organizations on expanded learning opportunities for almost 15 years. Through this work on the ground, we have focused on the nature of successful expanded learning models. Here are four truths we have learned over the years:
Expanded learning opportunities create real change. They are unique spaces for children to engage in learning experiences that are active, meaningful, promote collaboration, expand horizons and build mastery. They can happen during a variety of times spanning the day and year. The activities have the potential to engage students and encourage creativity, while at the same time support the student to improve his or her academic and life skills.
Strong partnerships between schools and community organizations pave the way for sustainable, high quality programming for students. Community partners complement the instructional approaches of teachers while continuing to build the foundational skills for success in life. Additionally, these partnerships allow for more cost-effective programs that build on the strengths of the community.
Districts and schools need flexibility with funding to design programs that effectively support student achievement and best meet the needs of their community. Unfortunately, due to restrictive funding streams, too often conversations around expanded learning opportunities are taken off track by reform debates like expanding time in school versus out of school, or whole school versus partial school reform. The truth is there is no one right model for reform.
21st CCLC funds should continue to predominantly be used to provide direct services to students. 21st CCLC funds should be used to support the programs and activities that improve and expand opportunities for underserved students and communities. While a redesign of the school day and year for all students is well worth exploration, funding should be pulled from multiple federal funding streams that more appropriately address the administrative and planning activities associated with whole school redesign models such as Title I funds and School Improvement grants. 21st CCLC can and should be one piece of that puzzle when it comes to the specific supports and opportunities students need to better engage with their learning experience.
As districts and schools implement expanded learning opportunities, federal support should be targeted at high-quality, evidence-based programs that can demonstrate positive outcomes for students. Policy should drive quality programs and partnerships, not processes or prescriptive models. The President's recommendation for increased investment in expanded learning is the result of decades of research proving the difference these programs make. Strengthening the 21st CCLC program recognizes that community-school partnerships are critical to student success. The President's budget request for 21st CCLC is an exciting step in the right direction, and it's our responsibility to make sure these investments turn into new and high quality learning opportunities for the children and youth in our communities who need them most.
About Partnership for Children & Youth: Partnership for Children & Youth (PCY) is a California-based non-profit organization that supports communities, schools and government agencies to work together as unified systems ensuring all children have the learning, health and social supports they need to succeed in school and life.

Related
Popular in the Community