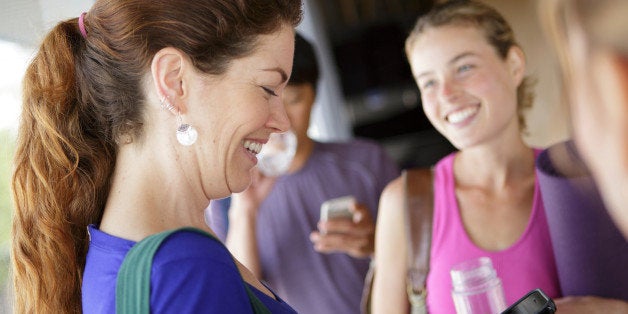 Running a business or organization is a daunting task that can oftentimes feel isolating and lonesome. In order for your business to run effectively and grow, you must grow as an individual as well. Personal development is not only healthy for your well-being, but crucial to the success of your business. Humans are innate social beings. Even though you may sometimes want to work alone or feel like that's the only option available, there are many perks of working collectively. The following tips and ideas can help you expand your social network outside of family and friends to positively influence your business.
1. Never say no to networking
The importance of networking should never be underestimated. Networking leads the way to meeting new people with similar interests and ambition, which can potentially help your organization succeed. Together, you are also more likely to take the initiative and follow through on an idea. Who else is going to keep you motivated? More opportunities are thrown your way as you expose yourself and gain more confidence.
2. Join a board of directors of a nonprofit
Do some research and see if your goals and ambitions match theirs. If it's a cause you're passionate about, your personal development will grow along with the organization's success. It's a win-win situation.
Networking doesn't always have to be in a professional setting. Having similar (fun!) interests is always a pleasant way to meet someone who can pull the ropes in your future professional endeavors. You never know who you will meet at your local yoga studio or boot camp class.
4, Join a mastermind group
Although we've already established that working in a group gets things done, a collaborative group can also help dissolve the feeling of loneliness. Each individual can be working on their own separate project with the advisement of others. Thinking bigger and cross-promoting can help you both personally and professionally.
5. Join your local chamber of commerce
There are numerous reasons for joining your local chamber of commerce, the top reason being bringing credibility to your business. It's a great way to network and make business contacts. The many opportunities this brings to you and your organization includes chamber events, promotion and publicity, presence in the community and gives you a voice in government.
Above all, it is important to surround yourself with like-minded individuals. As your social network expands you become more confident. You will learn from others' experiences and bounce thoughts and ideas. This exchange can promote innovation. As you give and receive support, professional relationships may turn into interpersonal relationships. And when you're having a bad day you can talk to those who understand.
7. Step outside of your comfort zone
There's no discovery without risk. If you're hesitant about branching out, consider the following tips:
Find a common interest and talk about things other than work. When you do, you'll feel less inclined to try to prove yourself and connect on a deeper level.
Remember, they're just as intimidated as you are.
Don't take yourself too seriously. Think of an adversity you overcame -- this help you realize that you can do anything.
REAL LIFE. REAL NEWS. REAL VOICES.
Help us tell more of the stories that matter from voices that too often remain unheard.