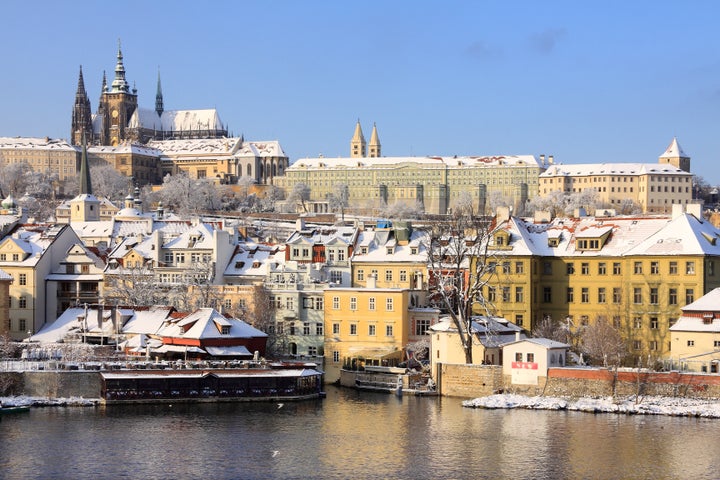 Perhaps it's my Vermont blood, but a little inclement weather has never been a deterrent to adventure. In fact, it virtually boils when wind, snow and ice become excuses for inaction, especially when it comes to travel. Cold many contract the bones, but it expands horizons.
You can see it best perhaps in Europe, where the summer and winter tourist seasons are so dramatically different. Sure, sunny Mediterranean beaches are understandable if you can only travel once a year, but there's more to cold than meets the touch. In fact, it brings the traveler several distinct advantages.
To prove my point, I flew to Central Europe in mid-December. With a "Global" Eurail pass in my pocket, which gave me an unlimited travel over any 10 days within two months, I ping-ponged through the very snowy (and Christmas-y) Austria, Hungary and Slovakia. Sure, I froze my butt off, but I also discovered enough reasons to make it all worthwhile.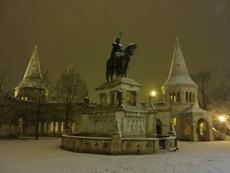 Space: Anyone who's tried to funnel through the front door of St. Stephen's Cathedral in Vienna's Stefansplatz in summer can't help praying for deliverance. It's not just the physics that are fearful, but the dense crowd of wild, blind elbows jockeying for digital camera space. Try to get up the North Tower in an elevator which takes eight at a time, and you might make it by mid-September. Winter, on the other hand, thins crowds dramatically and restores a natural flow to the streets.
Food: However cold it might get in Salzburg's Domplatz, it's nothing a piping cup of glühwein or punch can't take care of, if only as a hand warmer. The hearty Hungarian strudels, Slovakian fried cheese sandwiches and Austrian bratwursts also provide a slow burning insulation against frigid temperatures. There's a financial bonus as well, as you'll most likely be too stuffed to take dinners at proper, more expensive, restaurants.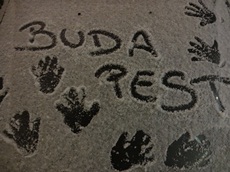 Romance: Grandma's mittens and scarves can only warm so much. For heating to the core, nothing beats body heat. Whether it be bracing the "Wind Tower" of Trenčin Castle, sheltering in Košice passageways or huddling in a rail car creeping through the snow-capped High Tatras; you'll have little trouble convincing your beaux into some serious cuddling, canoodling and spooning.
Heat: If you prefer your hot tub dips in winter temperatures, Central Europe's thermal spas come close to heaven. Rich in fluoride, calcium and magnesium, the waters of Széchenyi Bath and Spa in Budapest achieve a special magic when stirred by falling snow. The resulting mist doesn't just enchant and inspire, it titillates young Hungarian couples into deep necking sessions.
Savings: Call it cheap or economical, winter definitely does wonders for your travel budget. With the exception of Christmas week, the region remains very much off-season. This means potentially steep discounts on just about everything from hotel rooms to spa services and Eurail tickets. Catch the Klimpt-inspired Hotel Am Konzerthaus in Vienna at the right time and rates can drop by 30 percent. Travel before March on Eurail, and tickets are cut 20 percent. Bank the savings or upgrade the luxury.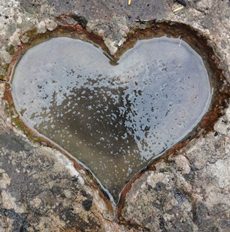 Service: Attention seekers get it in the winter. With fewer guests vying for the concierge's time, it's all about you -- almost to an uncomfortable level. The happiness of the more relaxed staff also spins the wheel of karma in your favor, occasionally manifesting as surprise deliveries of Mozart bonbons and Hubert champagne.
Appearance: Who cares about moobs, abs and waxes when buried under four layers of wool? In fact, over grooming weakens the buffer against biting Danubian bluster. Besides, everyone else is too fixated on reaching a warmer destination to notice the goulash stains on your sweater. So go for that third strudel, it's between you and your parka.
Authenticity: There are times when you sweep back the curtain into Café Central in Vienna and hear every language in the world but German. The annual flood of summer tourists often drives locals to high ground, leaving some locations native in name only. Come winter, they've all returned -- and the city shows its real face.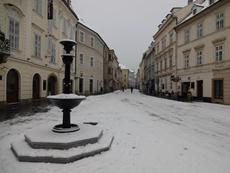 Photography: Not that Budapest and Salzburg look bad in sunshine and blooms, but a thin layer of fresh snowfall really takes your camera to fairytale land. Plus, the cold air clears away enough humidity and foliage to see all the way to Switzerland, making it ideal for landscape photography. Best of all, it clears those tourist gaggles from the picture-rich medieval streets, leaving the cobbles to you.
Tradition: Christmas may be the centerpiece of the season, but it's by no means the only tradition to witness. Weeks earlier, Hungarian children polish their shoes for Mikulás, who fills them with candy. In March, they don cockades and national colors in memory of the 1848 Revolution. Around the same time, Slovakian men spend a day whacking women's behinds with braided willow branches. Yes, really, they do.
So when considering your next vacation, perhaps take a little Vermont advice. Embrace the cold. You'll find when you do, that ice brings opportunity and snow, intensity. Get it in your veins, and you'll finally comprehend the winter magic that makes hot chocolate taste best in January.
Returning home after 10 years abroad, Mike Dunphy now gets his travel fix in 800-word portions.
All photos by Mike Dunphy