An Australian fitness blogger demonstrated how pregnant women are total badasses with a little friendly competition with her husband.
Anna Strode, who runs the popular bubs2bikinis Instagram account, is expecting her third child ― a baby girl due July 1.
Well into her third trimester, she challenged her husband, Rhett, to a "pregnancy workout."
"Rhett often watches me in amazement when I work out," Strode told HuffPost. "He always says 'I don't know how you do that,' so I just said, 'Why don't you give it a try!' He kind of laughed it off, but then I was like, 'No I'm serious ― you need to try this!'"
Strode taped a weighted ball to her husband's midsection to simulate pregnancy, and they did some exercises together. She posted a video of the challenge on Instagram.
"Let's just say it didn't go so well...." she wrote in the caption. "His response as soon as we taped the weighted ball to him was 'OH OUCH, this really hurts your back hey' and yep ― that's the reason women have babies and not men."
Strode told HuffPost she's been trying to exercise about 20-30 minutes three or four times a week during her pregnancy.
"My workouts have been modified however, and I really listen to my body to ensure I'm not pushing myself too hard," the mom explained. "The first 17 weeks was incredibly hard as I had awful, ALL DAY morning sickness, but I ensured that I got right back into my workouts as soon as I felt I could."
She and Rhett are both very passionate about fitness and setting an example of a healthy, balanced lifestyle for their children, she added.
With the "pregnancy workout" challenge video, however, the goal was much simpler.
Said Strode, "It was really just meant to be FUN! So, if people can get a laugh, well, that's fantastic."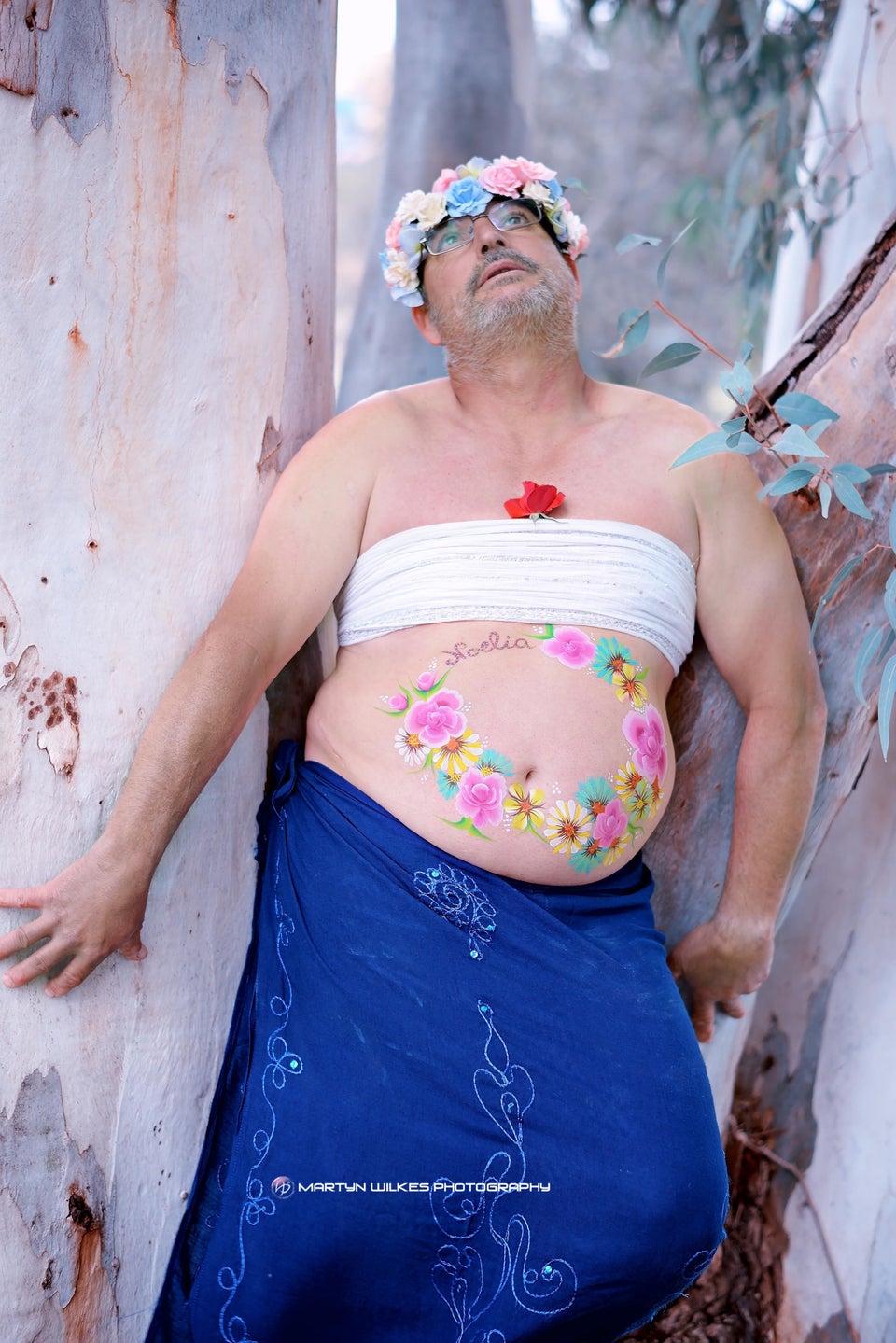 Dad Poses For Funny Parody Pregnancy Shoot