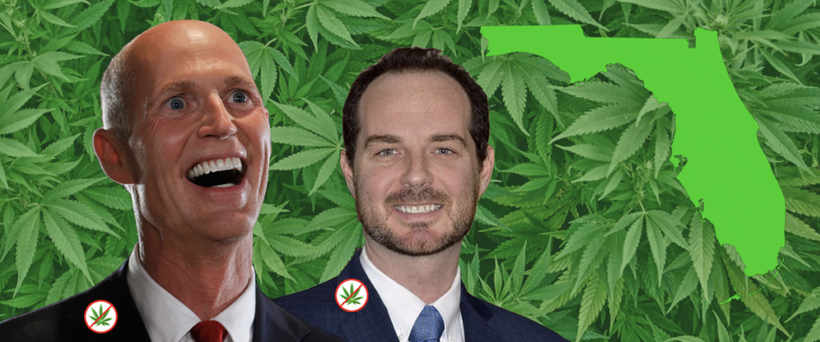 As of Friday, June 23rd, at the end of the business day, Floridians needing medical cannabis just walked out of the fog and into the smog.
Since January, when the bill was set to go into effect, Floridians have been dealing with the "Grey Area" of the law, stuck between the rules established in the Charlotte's web bill, SB1030 from the 2014 legislative session, and the new rules established by Amendment 2, which passed by a margin of 71.3% in November of 2016.
There were major differences between the two sets of rules. The previous bill mandated a 90-day waiting period from the first contact with a doctor certified to recommend medical cannabis, until the patients could be certified, gain a Medical Cannabis card and purchase their medicine.
Most doctors, concerned that they would lose their license, obeyed the 90-day wait as a mandate, except the fringe doctors who had less concern about their patients and their license to practice and more about collecting their fees.
But the big sticking point was whether they were certifying patients based on their debilitating conditions in a legal manner. Many doctors stepped into that foggy gray area daily to take care of their patients.
But as I said, floridian doctors and patients are out of the fog, and into the smog. By that I mean they are out of the grey area, but now they have to deal with the restrictions and foibles of a bill, polluted by back-room deals and restrictions that came from far-from-compassionate and far-from-accurate sources, like Drug Free Florida, a division of Drug Free America Foundation, who were more concerned about getting people into treatment programs and court-mandated diversion programs.
That is why the bill stated that anyone found medicating in public, using product with more than .5% THC could be arrested and charged with a first degree misdemeanor. If a law enforcement officer catches a patient with their medicine and the patient can't produce their MMJ card, they are subject to a second-degree misdemeanor. Cultivation is still a felony.
One main bone of contention by many was the ban of smoking. Many reasons were given in the legislative process as to why, including bad research claiming lung disease and cancer issues, and comments such as "It's an unhealthy habit"(but apparently healthier than drinking alcohol to access in the minds of some legislators). But the real fact is that it is easier to tell if a patient is using high-THC product simply by noticing if they are smoking it.
Representative Carlos Guillermo Smith publicly recommended that the state should be sued to include smoking.
After the bill had passed in Special Session, he stated, "I'm very disappointed. In fact, I'm disgusted. Once again, the Florida legislature has turned its back on Florida voters and ignored the will of the voters on medical marijuana. They did it with redistricting years ago, they did it regarding and land and energy constitutional amendments, and now they are doing it with medical cannabis."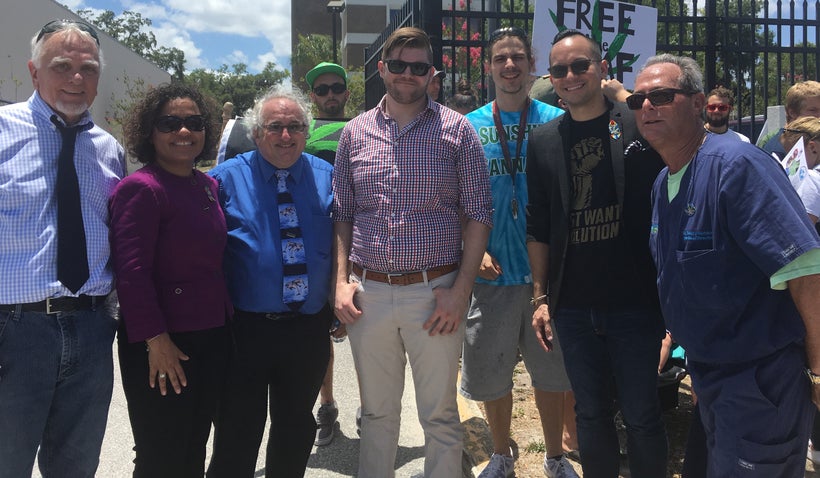 One dispensary, Trulieve, had a Department of Health(DOH)-approved packaging of dried cannabis in a sealed receptacle for vaping. But when they increased the size and material of the receptacle so that it improved air-flow and contained full buds instead of ground cannabis "flower", the DOH reversed their position, claiming they did not authorize the change and wrote a cease-and-desist letter, citing a unverified conversation that was not previously documented.
The good side, however, is that the damn 90-day wait is over, and anybody still within their 90-day wait can now get their card and their medicine, and the doctors are free to recommend without fear of reprisal if the patient presents with the conditions noted in the amendment: (a) Cancer (b) Epilepsy (c)Glaucoma (d) Positive status for human immunodeficiency virus (e) Acquired immune deficiency syndrome (f) Post-traumatic stress disorder (g) Amyotrophic lateral sclerosis (ALS) (h) Crohn's disease (i)Parkinson's disease (j) Multiple sclerosis (k) Medical conditions of the same kind or class as or comparable to those enumerated in paragraphs (a)-(j) (l) A terminal condition diagnosed by a physician other than the qualified physician issuing the physician certification and (m) Chronic non-malignant pain
That all sounds great, but physicians will still need to worry about (k) and (m), because the bill put into place a "pattern review board" with the DOH's Board of Medicine(BOM) and Board of Osteopathic Medicine (BOOM). The will be scrutinizing the certified doctor's recommendation, even though they won't be actually speaking to the doctor or patient or witness their interaction during examination.
So all rules delineated in the law are now in force, except those with dates of implementation, such as issuing new licenses and setting up data bases.
It's also the official time for any citizen to file a lawsuit if the law does not conform to the amendment, and several lawsuits are already ready to file, including one for home-grow(from activist Joe Redner), one for smoking (by attorney John Morgan) and several against any counties that limit the number of dispensaries, since it limits access to the medicine.
Buckle up. It's going to be a bumpy ride.
But, at least, we are on our way.
Gary Stein is an activist, advocate, consultant and the author of the upcoming book, The Great Green Hope.
Calling all HuffPost superfans!
Sign up for membership to become a founding member and help shape HuffPost's next chapter
This post was published on the now-closed HuffPost Contributor platform. Contributors control their own work and posted freely to our site. If you need to flag this entry as abusive,
send us an email
.