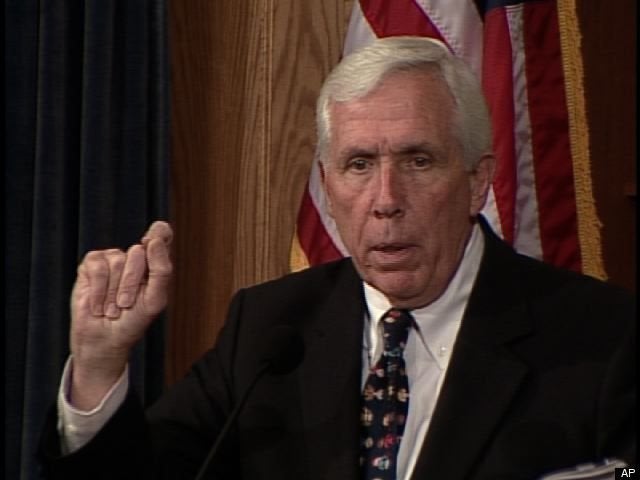 By Fernando Alfonso III
Religion News Service
WASHINGTON (RNS) Republican lawmakers are urging Secretary of State Hillary Clinton to help Christian aid workers and foster parents gain re-entry to Morocco after they were deported for illegal proselytizing.
In March, approximately 50 U.S. Christians were deported after they were accused of breaking a Moroccan penal code that prohibits people from trying to convert Muslims.
At a Thursday (June 17) briefing on Capitol Hill, more than 100 people heard from four American foster parents who testified before the Tom Lantos Human Rights Commission. The commission called on Clinton and the U.S. Embassy in Rabat, Morocco, to help the Americans retrieve their children and belongings from the north African country.
"At a time when the rights of Americans under Moroccan law are clearly being violated, I'm disappointed that both Ambassador (Samuel) Kaplan and Secretary Clinton have neglected to publicly defend the rights of U.S. citizens," said Rep. Frank Wolf, R-Va., the chairman of the Tom Lantos Human Rights Commission.
"The harsh and sudden nature of these expulsions calls into question the long standing friendship and mutual cooperation between the United States and Morocco."
Eddie and Lynn Padilla were two of the foster parents who testified. For four years, the couple worked at the Village of Hope orphanage outside of Casablanca where they helped care for 33 children. When they were forced to leave Morocco on March 8, their two adopted sons, Samir, 2, and Mouhcine, 1, were left behind. They have not seen the boys since.
"I was prepared to raise them 'til they were adult(s). ... We moved our whole lives over there," Eddie Padilla said. "I want to be reunited with my kids."
Morocco is 98.7 percent Muslim, according to the CIA World Factbook. The deported Christians were accused of violating a Moroccan law that prohibits anyone from "undermining a Muslim's faith or of converting him/her to another religion, either by exploiting his weaknesses or needs, or through the use of health or educational establishments, as well as shelters or orphanages."
According to a spokeswoman for the Moroccan embassy, no one from the Moroccan government was invited to testify. When the commission opened the floor to comments, spokeswoman Saida Zaid raised her hand but was not called on, she said
"Freedom of worship is guaranteed equally to Muslims, Jews and Christians by the Moroccan Constitution," an embassy statement said. "It is only natural to expect visitors who accept our hospitality to observe our laws and our society's values. We continue to extend our friendship to those who come respectfully to Morocco, and we welcome their efforts to assist in providing critical services to those in need."
Calling all HuffPost superfans!
Sign up for membership to become a founding member and help shape HuffPost's next chapter