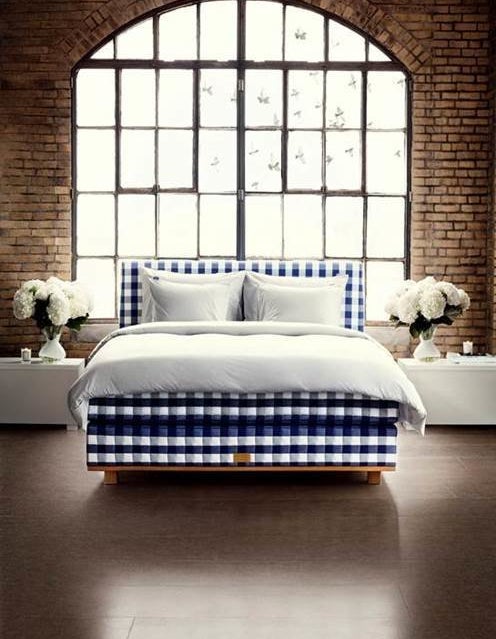 Remember the days when memory foam was all the rage? There was that infomercial where the wine glass didn't topple over while someone in mom jeans jumped on the other side?
Well, we're way past that.
But for those who want a mattress like no other, there's Hästens' new Vividus bed (photo, above). Each custom-built bed takes 320 hours of hand-craftsmanship to make and will set you back anywhere from $140,000 to $200,000, depending on what size you choose. (Yes, American dollars! No, the bed does not fly!)
Rest assured ― this is a quality mattress. Only "selected craftsman are permitted to work on Vividus [beds], each specializing in their field," according to Hästens. And for the record, a redwood bed frame is included.
But at the end of the day, does custom stitching really help you catch more sleep? What about breathable latex?
"Maybe yes," Terry Cralle, a certified clinical sleep educator and author of Sleeping Your Way To The Top, told The Huffington Post. A more expensive mattress might improve your sleep, but ultimately only if it makes you more comfortable, she explained. "Price is not paramount, comfort is."
And comfort is incredibly individualized, she said. "The mattress I love will be the mattress you hate. It's that personal."
Studies in ergonomics and sleep medicine arrive at the same conclusion: your mattress is an important factor that either contributes to or harms the quality of your sleep. But there's no one answer (or mattress) for everybody. And there's no science to say spending more actually helps you get a better night's sleep.
So how should you figure out what bed's right for you?
Step 1: Find your perfect firmness
One study that compared individual's sleep quality on mattresses of varying firmness with the quality of sleep on their own mattresses showed sleep preference really did depend on the individual.
The study included only nine men, but reported each man's sleep quality on their own mattress, as well as on firm and soft mattresses. Four men slept better on the softer mattresses, two slept better on the hard mattress and the other three men showed no significant difference in their quality of sleep on either mattress.
"There is no standard answer about which sleeping surface is best."
The differences in sleep quality on the various nights when the men slept on the different beds were significant, but depended on individual preference, one of the study's authors Gaby Badre, associate professor and sleep researcher at University of Gothenburg in Sweden, told HuffPost.
"There is no standard answer about which sleeping surface is best," he said.
Your bed should allow you to move easily during the night to adjust your sleep position without waking you up, he explained. Too soft a mattress will require more energy to move, but too firm a mattress could put unnecessary pressure on joints, nerves or blood vessels, he said.
Someone who is lean might be able to easily make nighttime adjustments on a soft mattress, while someone who is overweight might end up "sinking" into the bed and struggle to find a comfortable sleeping position.
Step 2: Find your 'lying comfort'
It's also important to remember that "lying comfort" is not the same as "sleep comfort," Badre explained. Testing a bed lying down for a few minutes in a mattress store is not necessarily representative of whether you'll be comfortable sleeping on it.
And a lot of people forget that sleep changes throughout your life, depending on things like hormonal changes (like those from before to after menopause), musculoskeletal changes and for other reasons, he said. Most mattresses have a lifespan of about eight years, according to the National Sleep Foundation ― though that timeframe depends on the mattress and individual wear, too.
Step 3: Don't be impressed with a luxury price tag
Cralle suggested that when it comes to buying a mattress, the bottom line should not be so much about price, as about taking the time to find a mattress that's the best fit for you.
"A great mattress is a game-changer," she said. "You are probably less likely to toss and turn all night ― thereby getting more deep, quality and restorative sleep and wake up feeling so much better if the mattress is the right fit for you."
And remember that the customer has the right to know what is in his or her mattress, Cralle said. "Foams, flame retardants, textiles and any materials in the mattress should be divulged."
The bottom line for bed buying: DON'T spend so much time sweating the price. DO take the time to know what you're buying and test it out.
Sarah DiGiulio is The Huffington Post's sleep reporter. You can contact her at sarah.digiulio@huffingtonpost.com.
Before You Go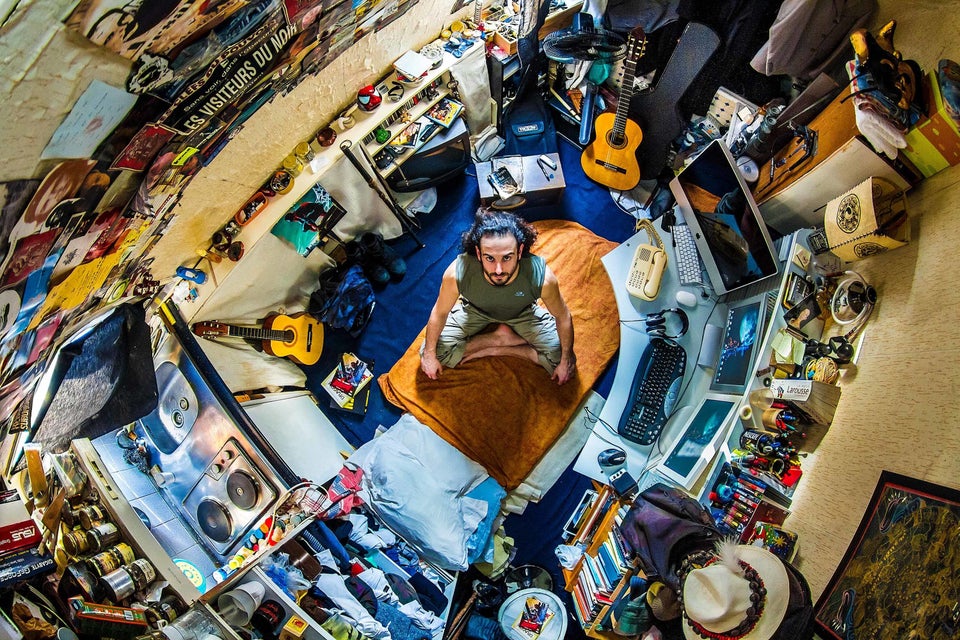 Bedrooms Around The World