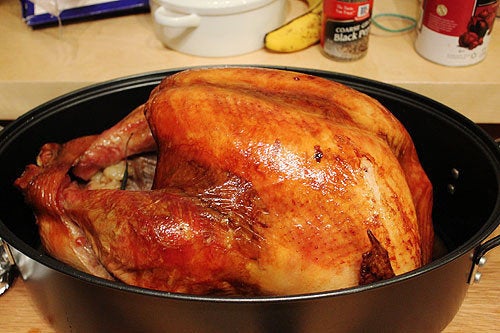 From 24/7 Wall St.: The cost of Thanksgiving dinner has gone up over the years. It averaged $34.56 in 2002 and now is nearly $50. But depending on where you live and where you shop, your family could spend less than $35 for turkey and all the trimmings this year — or nearly than two and a half times that amount.
The American Farm Bureau Federation identified the 12 basic grocery items used to make a standard Thanksgiving meal for ten. Based on cost-of-living data calculated by the Council for Community and Economic Research, 24/7 Wall St. determined how much this meal would cost at an inexpensive supermarket in the most inexpensive city in America, and what it would cost at an expensive supermarket in the most expensive city.
According to C2ER, the urban area with the lowest overall cost of living is Harlingen, Texas, where prices for all goods are roughly 80 percent of the national average. Located a few miles from the border with Mexico, Harlingen has a generally low-income or poor population. As of 2011, more than one in three residents were living below the poverty line. The median household income was just $32,714, compared to the national median household income of $50,502.
PHOTO GALLERY
The Least And Most Expensive Thanksgiving
Calling all HuffPost superfans!
Sign up for membership to become a founding member and help shape HuffPost's next chapter
BEFORE YOU GO