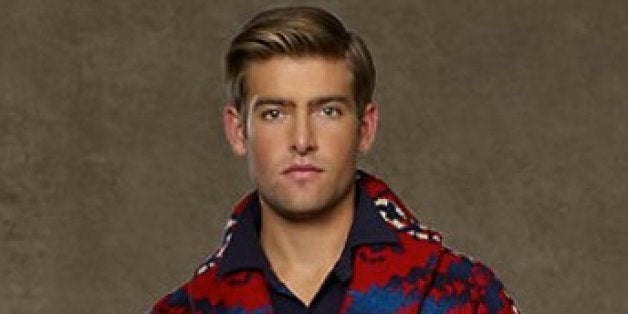 WASHINGTON -- It's the holiday season, which means there's a good chance that the gift from your random uncle or cousin is going to be a sweater.
Holiday sweaters can be hideously ugly, which is why some people choose to host ugly holiday sweater parties. It's fun to laugh at how badly different patterns and fabric can be arranged, we guess. What's troubling is how much money some of these ugly holiday sweaters can cost.
The Huffington Post's D.C. Bureau, on a recent slow news day, decided to find the worst deals possible on holiday sweaters. We had strict criteria. A sweater had to be pricey. It also had to have some sort of holiday theme, which meant that these outrageously expensive sweaters (this for $1,375, this for $1,165, this for $652.79, this for $1,625, and this for $480.60) didn't make the cut.
In addition, the sweater couldn't be a deliberately ugly gag garment. It had to be a true, commercial offering. In the end, we found 10 solid candidates to present to HuffPost readers. Give us your feedback. Find one we missed. Show us your own hideous holiday sweater.
Contributing reporting: Luke Johnson, Christina Wilkie, Amanda Terkel, Ryan J. Reilly, Jennifer Bendery, Zach Carter, Kate Sheppard, Mollie Reilly, Emily Swanson, Laura Bassett, Adriana Usero, Eliot Nelson, Sabrina Siddiqui, Ashley Alman, Arin Greenwood, Ariel Edwards-Levy, Jason Cherkis, Nick Wing.
Moschino Appliqued Wool Turtleneck Sweater: $695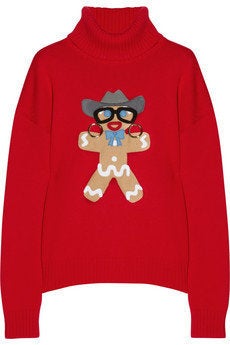 Topshop 'Present' Sequin Ribbon Sweater: $100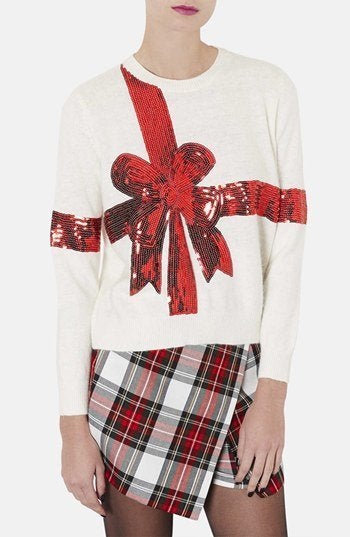 Polo Ralph Lauren Wool Shawl Collar Cardigan: $998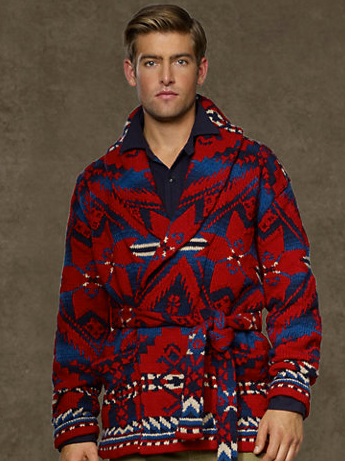 Meadham Kirchhoff Holiday Sweater: $1,395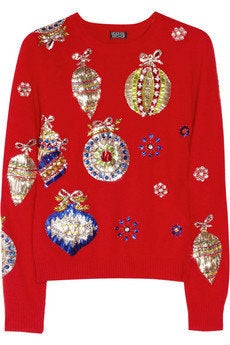 Ringo Gingerbread Man Sweater: $244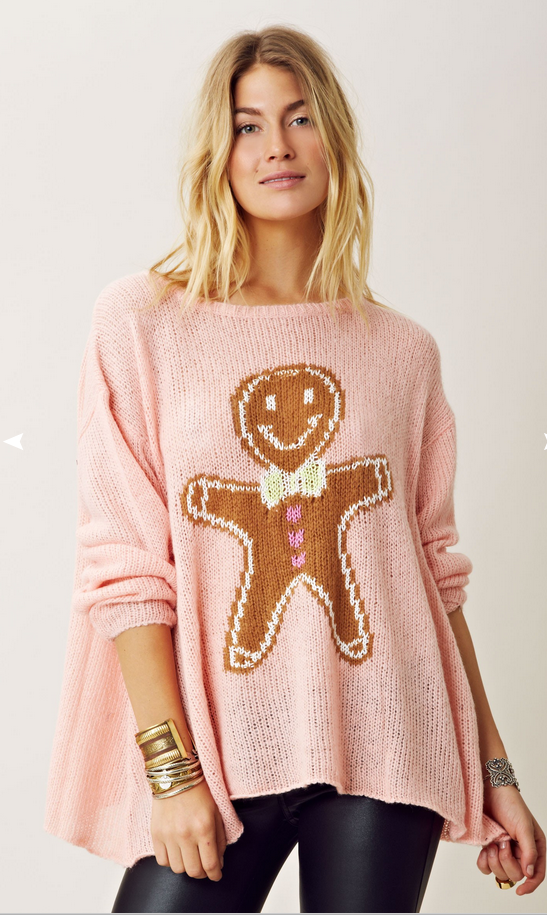 Polo Ralph Lauren Polo Bear Sweater: $295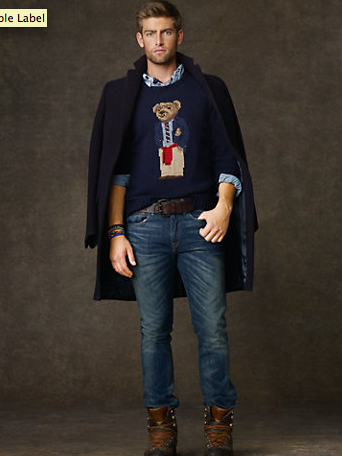 Austique Markus Lupfer Santa Claus Jumper Black Sweater: 270 Euros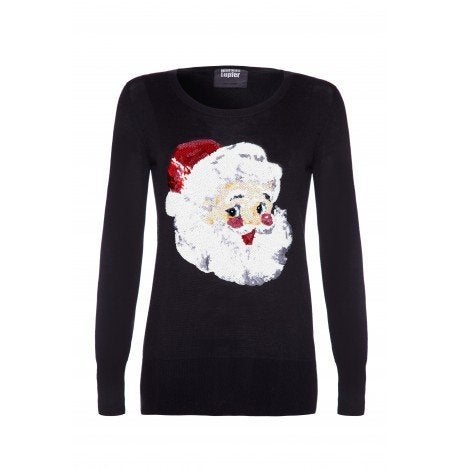 Polo Ralph Lauren Zip Up: $398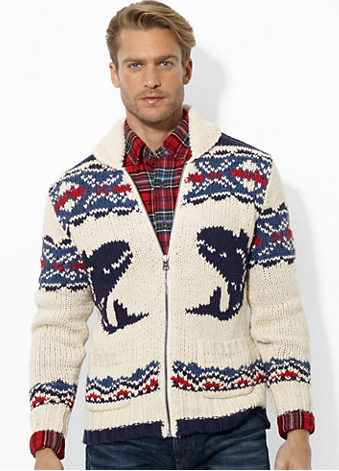 Volcom "Knogger" Print Crewneck Sweater: $69.50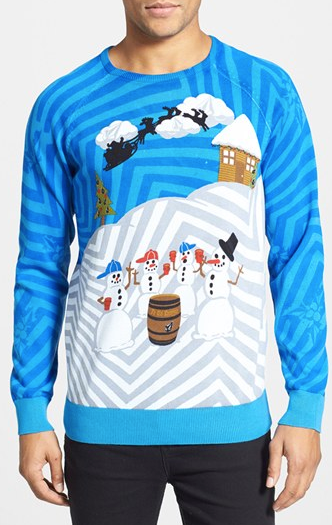 Wildfox Couture Baby Christmas Tree Sweater: $297